Whether you're planning to get an ebook from Google Play Store, or your kid has been bugging you to buy an app for his/her birthday, this post on how to get free Google Play codes could be the boredom-beater, money-saving tip that everyone needs.
Unlike free Steam cards that are only exclusive to games, Google Play credits are used in paying for in-game extras (such as more lives, accessories, skip to the next level, or other similar upgrades), as well as buying access to movies, ebooks, and various apps.
There are actually two ways you can get Google Play Credits – one is by attaching your debit/credit card or other payment gateways like PayPal to Google Play, and the other is by adding Google Play codes.
For those who are on a budget, there's a way you can choose route 2 without paying anything, so what's there to lose, right?
Don't Miss These Freebies...
Sign up for all 3 sites to get regular freebies in the mail.
Daily Goodie Box - Grab a GIANT box of free samples from some of the world's most popular brands.
Freebies.com - Similar to Daily Goodie Box. Create an account, pick which samples you want, and get a big box of free stuff delievered straight to you.
SwagBucks - Free $10.00 for signing up! Trade your thoughts for cash.
5 Ways to Get Free Google Play Codes
1. Go Straight to Google
Google has plenty of products and services, so it's inevitable that using some of them could lead to free Google Play codes. Two good examples of this include:
Google Opinion Rewards – This app is free to download from the Play Store, and is usually comes pre-installed on Android devices. If you have a Google account, you can participate in surveys from Google Opinion Rewards and receive credit upon completion. Note that the "rewards" per survey aren't actually high (it's usually just 25 cents), but the questions are relatively simple. You can complete one survey in less than 3 minutes. There's no other payout option – this app automatically transfer your earned credits to your Google Play account, so no need to claim/redeem.
Chromecast and Google Home – If you have Chromecast, register your device via the Google Home app and receive free $25 Google play code per device. If you have more than one Chromecast device, then you receive additional free credits.
2. Download-and-Forget Apps
When you download these apps, you give them permission to monitor your mobile activities. For example:
MobileXpression – Provide them access to monitor your internet usage. Download it once, and you're done. Every week, you'll receive points (depending on how much you online activities you did), and you can redeem the points for any gift card of your choice, including a Google Play gift card code.
Bing Rewards – Give Microsoft access to monitor your search activities. You do have to use Microsoft's search engine "Bing" to earn rewards. The payout option is through Amazon gift card, which you can then use to pay for a Google Play gift card.
S'more – You download the app and give access to S'more. You earn rewards because it puts an ad on your phone's lock screen. Keep it installed and you receive more points per day. And if you're bored, open the app to check which tasks you can do in exchange for more points.
3. Use Rewards Apps
With Rewards Apps, you are "rewarded" a specific amount or number of points for every task completed. The task can be anything from playing a game, watching videos, downloading a new app, answering an in-app survey, referring friends, shopping online and so on.
Almost all of the rewards app you find work similarly. Complete a task. Earn rewards. Redeem it for cash or gift cards. Some slight differences with terms, so check rules of sites like InstaGC, Points2Shop, MistPlay, SwagBucks, Quick Rewards, SquishyCash, Inbox Dollars and Get-Paid, among many others.
4. Participate in Survey Sites
If you can spare a few minutes of the day to answer surveys, there are numerous survey sites that have been tried-and-tested to payout rewards, which you can claim as Google Play credits and other types of gift cards.
PrizeRebel and Survey Junkie are two good examples of legitimate survey sites that can turn a simple survey into Google Play credits.
5. Check Gift Card Retailers
Sites like Gift Card Granny, allow you to buy, exchange, and sell your gift cards with other members. Note that the prices here are usually lower compared to retail prices, so you'll probably be transacting with a different seller/member every time.
Some sites let you earn points when you refer a friend, purchase gift cards, share their promos, or just by signing up. These points can be claimed as gift cards for Google Play.
Free Google Play gift cards are not available 24/7, but be on the lookout for when these sites do promotions and contests because gift cards fly out of their shelves then.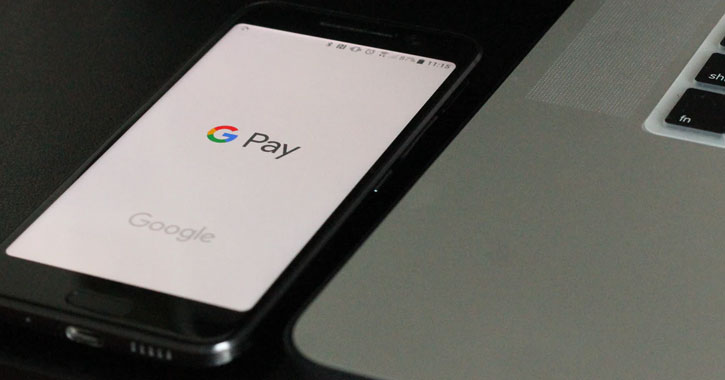 Other Methods of Obtaining Google Play Codes
The methods above have been known to give out rewards all year-round. There are also some cases where you can receive credits once, or a couple of times a year. If you don't need a lot of Google Play money, then these tricks may just  be enough for your requirements:
Got a Samsung device? Register your device at the official Samsung Galaxy site and earn up to $25 Google Play Store credit. Sometimes, Samsung will remove this offer, but it usually comes back, so if you're looking for only a few bucks, this may be worth a shot.
Do you plan to get into a workout or diet program? Achievement is an app that rewards you for walking, meditating, logging meals, and completing other health-related tasks. Every $10,000 points earn you $10, which you can then use to buy Google Play Store credits.
Costco members get super-low gift cards. If you have Costco membership, you can use this to buy some of the cheapest gift cards around. If you're lucky and you buy during a promotion or sale, you get more savings. Buying any kind of gift cards there means the savings you earn can be used to pay for Google Play Store credits.
Do free Google Play credit generators work?
One of the most common questions about free Google Play codes is if those code generators really do provide free credits.
Unfortunately, no matter how legitimately-looking the site is, there is a huge possibility that the site was only made to lure you into downloading malware onto your computer, or steal your sensitive information.
To be safe, don't ever give away your financial info whenever you're signing up for free stuff. This doesn't matter if you're trying to get free Google Play money, or requesting free office supplies or free baby samples.
How about you? Have you tried any of the methods above? Do you know any other trick to receive free Google Play gift card or credits?