Free PS4 gift cards let you purchase game add-ons, downloadable games, TV shows, full-length movies, and subscribe to PlayStation Plus without having to pull out your wallet. Just input the free PlayStation codes into your console and that's it!
Don't Miss These Freebies...
Daily Goodie Box - Grab a GIANT box of free samples from some of the world's most popular brands.
Survey Junkie - Work with companies like Nike, Sony, and Apple and get paid to test out their latest products!
Product Report Card - Get paid to share your thoughts. Short surveys, high payouts, simply the best.
You can use them for your own gaming pleasure, or collect them to give as gift cards for someone who is just as a fan of PlayStation as you are.
And since free PS4 gift cards are one of the favorite baits of online scammers, I hope this guide could help you avoid such scams and let you enjoy the magic of free PS4 gift cards legally.
7 Ways to Get Free PSN Card Codes that Work
Of course, your first bet is to check out the official PlayStation site.
You have two methods of obtaining free PSN card codes from Sony directly.
The Sony Rewards program was designed to give back to PlayStation users across the board. Like any standard rewards program, you can earn and redeem points for products from the Sony and PlayStation brands.
This means if you earn enough Sony rewards points, you can get free PSN card codes, rent Sony movies, get a copy of Sony music or get the latest PlayStation hardware and games.
This next technique involves two things:
Register for a 14-day trial: PS Plus lets you try out this premium service for 2 weeks. You can then play with friends and save the games online. After the 14-day trial, you'll have to pay $9.99 + tax automatically each month. Note that you have to use your credit card or your PayPal account to begin your trial.
Points Prizes: This site is similar to a get-paid-to site since you'll earn points from completing tasks, watching videos, answering surveys and offers. If your PS Plus trial ends, you can extend it to up to 3 to 12 months by converting your PointsPrizes points into free PS Plus codes.
3. Grab Some Free Gift Cards in Exchange for Small Tasks
There are legitimate get-paid-to sites that let you earn rewards for simple tasks. The tasks can be anything from watching a video, answering a survey, downloading a new app, shopping online, playing a game, and so on.
Some examples of these sites are SwagBucks, Inbox Dollars, and MyPoints.
If answering surveys or doing tiny tasks seem boring to you, you can check Gamekit, Gamehag and other sites like them that pay you points to play the games on their sites or apps.
4. Answer Survey Sites
Getting free gift cards using this method is similar to the third method, except the "task" is only exclusive to answering surveys.
Check PrizeRebel and Survey Junkie first before exploring other survey sites.
The trick to using these sites is to not aim to reach a certain number of points. Just do tasks regularly and you'd be surprised how quickly they add up. When you have enough points, you can redeem them for free PS4 gift cards.
Don't worry if they don't have PS4 gift cards available, there's a good chance you can exchange any gift card for the one you really need (as you'll see below).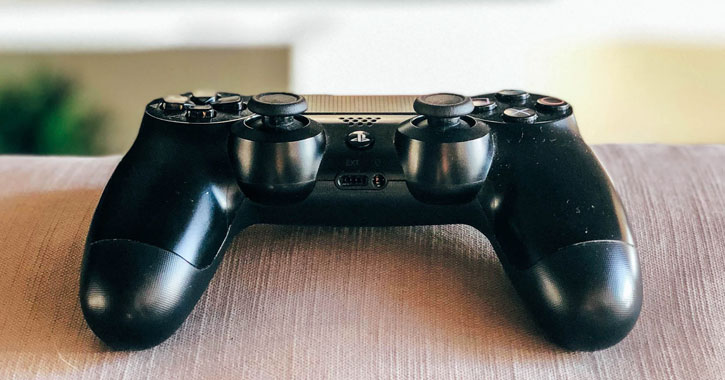 5. Trade Unused Cards at Gift Card Marketplaces
Do you have other gift cards lying around that you haven't used or have no plan of using? Never ever throw them out. You can exchange them to get free PS4 gift cards or other gift cards that you need.
Choose a well-known marketplace like Gift Card Granny, so you know you'd be able to buy, sell or exchange them safely. What makes these sites different is the availability of rewards programs, which enables you to collect points and redeem them for whatever type of gift card you need for future use.
You'd be surprised at how many people own a PS4 gift card without having a PS4 console to use it with. They might have been gifted these gift cards at one point and didn't know how to dispose of them.
Note that since these sites are first and foremost an online store, be on the lookout for promotions and giveaways. If you're lucky, you don't even need to collect points—you may just win a free PS4 card in a contest or giveaway.
6. Join Contests & Giveaways from Gaming Bloggers or Streamers
Follow gaming blogs like PSU.com, PSXextreme.com, and other veterans of the PlayStation-focused blogging niche. They're usually the first to know about promotions, so if you're looking for PS4 gift card freebies, bookmark them so you'll never be left out.
Game streamers, YouTubers, and bloggers who mostly play on PS4 are also a good resource for free PSN card codes. The giveaways and contests they host may not be as big or regular as major websites, but you can count on these fellow-gamers to spread the word about their promos more effectively.
7. Find PS4 Communities and Network with Fellow Gamers
Online communities are awesome. They can serve as cool barter platforms for you and your fellow gamers. Make sure you check Reddit first; there are over a dozen PlayStation communities on Reddit, and you can count on this group of people to point you in the right direction.
You can also go to Facebook Marketplace and use the search feature to look for "PS4 gift cards." You can also find numerous Facebook pages and groups dedicated to exchanging codes.
Looking for Legit PSN Code Generators?
Yes, some of the methods above require a bit of time and effort to collect PSN codes, but this shouldn't be the reason you look for PSN code generators.
Don't miss these...
These 3 sites will send you FREE stuff in the mail and PAY YOU to hear what you think about what you receive.
Toluna Influencers - Work directly with companies like Nike, Samsung, Amazon, and Disney to improve their product lines.
Inbox Dollars - Free $5.00 for signing up! Get paid to share your thoughts.
Vindale Research - Answer questions about products, shape the future, get paid up to $50 per response.
As you should know by now, there is no such thing as legit free PSN generators. Many of these websites try to fool people into hacking your PS server or worse, stealing your personal information or financial details.
Even PlayStation has regularly reminded its patrons to avoid using any PSN Code generators online.
Final Thoughts
We've listed down the best methods to get free PS4 gift cards and PSN codes above, but scammers still prowl the internet and may still take advantage of you.
Survey sites normally only get your email or other relatively benign information. If you find new survey sites or gift card marketplaces to trade your time and labor or unused gift cards, make sure you do your research first before handing over any personal or financial information.
The PlayStation community is a great source of information so you can avoid getting scammed.
Other free gaming gift cards you can get
Don't miss the techniques we used for getting free Xbox codes post if your console of choice is Xbox.
For gamers who prefer to play on their computers, maybe you'll enjoy getting free Steam cards instead.
I hope you enjoy playing your favorite PS4 games and if you find new ways to get PlayStation freebies, feel free to share them below.