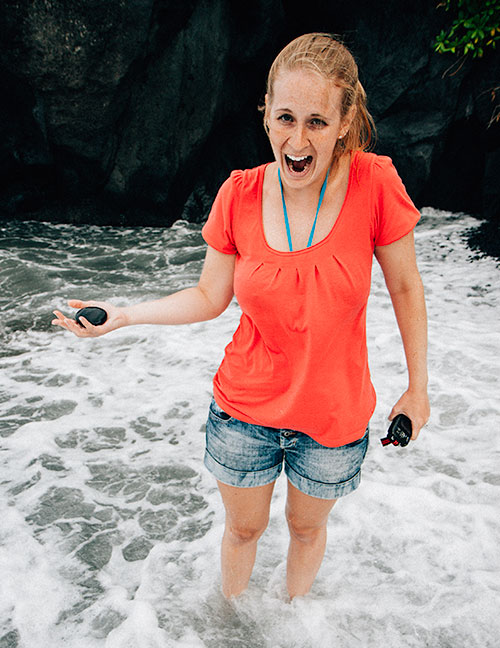 Let me start by telling you about how and why Deal Trunk was created… then I'll tell you about myself.
There is so much information available to us online that it just seems wasteful to buy anything at full price! There are already many well known sites that allow you to search for deals and compare prices but my husband Steve and I saw a flaw in these sites and decided to create a better system.
When deals become available they don't usually last very long. You have probably seen a deal site list a product sold at Amazon that seemed like a great deal! When you click through to buy the product you see that now the item is either listed at a much higher price or, worse, is sold out.
Amazon isn't alone, online shoppers are smart, and when there is a great deal available at any retailer it will be found and sold out quickly! Unless you are checking back to those deal sites multiple times a day you are probably missing out on the best deals they offer, because they are already gone by the time you see them. Not many people have the time every day to continually check back into the site so we created a chrome extension that notifies you when new deals become available. With the idea and creation of this chrome extension notification system, DealTrunk.com was born.
Ok so now the fun part…
Who am I? and why am I qualified to run this site?
We'll start with the easy part.
My name is Amanda and I live in Pittsburgh, PA. I've only lived outside of Pittsburgh for 4 years of my life when I studied Mechanical Engineering at (the greatest place in the world) Penn State. After graduation I worked at an engineering job for 6 years until I decided to leave that job to launch DealTrunk.com.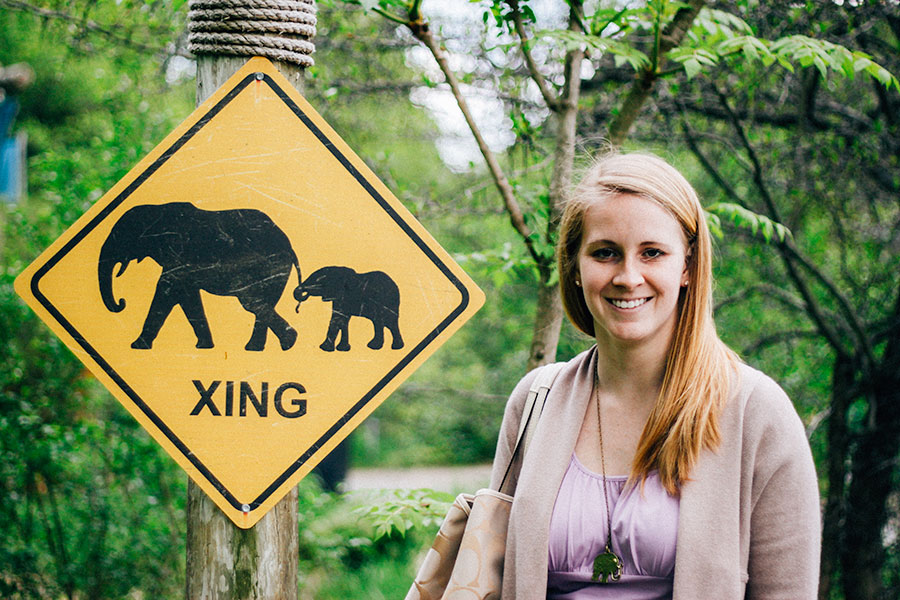 My favorite animal is an elephant (as you can tell from our logo). They are extremely intelligent, beautiful animals and I think they may just have a sense of humor too. I remember one hot day at the zoo seeing the elephants use their trunks to squirt each other with water from the exhibit's lake as if they were kids playing with super soakers. I hope to one day see elephants outside of a zoo in the wild, which leads me to my passion in life which is travel. I love seeing new places and experiencing new cultures and I love how my new online business allows me to work from anywhere. Pretty much the only time of year I won't agree to plan a trip is during football season as I love going to watch my two favorite teams play (Steelers and Penn State of course!). Last year when Penn State played UCF in Dublin, Ireland there was absolutely no question that my husband, Steve, and I would be making the trip!
That tells you a little about my background and my hobbies but I guess doesn't really answer the question of who I am.
If you met me, you would probably see that I can be shy at first, but once I get past that, I am a strong person.
Analytically – thanks to my engineering degree I have a strong technical background. However, before I graduated, or even picked my college major, I have always found strength in science, math, and any subject matter that employs logic. I know that every question does not have a right or wrong answer, but I certainly prefer when it does!
Mentally – my husband won't hesitate to tell you that I can be stubborn! I am generally a confident person with a strong desire to do what is right, not what is easy. I am also painfully honest.
Physically – ok, maybe not physically… but I love taking crossfit classes almost every day, so I'm working on it!
I am also a positive person. I like the phrase "kill 'em with kindness". I love a book, movie, or TV show with a happy ending ("I got off the plane!" – full disclosure, I probably reference Friends too much in my daily life). I often put other people first, not because I'm weak (see above!) but because I care. I like to laugh, regardless of whether it is at a stand up comedian, a dumb commercial, something hilarious my two cats are doing, or even at myself when I do something stupid (which isn't all that uncommon!)
I like to challenge myself to learn new things and to try something out of my comfort zone. Travelling to new places usually fills this void, but my latest challenge was quitting my stable engineering job to learn how to run my own online business and launch DealTrunk.com. Change doesn't always come easily to me (does it for anyone?) but change certainly isn't boring. And I'd rather be challenged than bored any day of the week!
So how am I qualified to run Deal Trunk?
I generally overanalyze everything. I know the research that I would put into buying any type of new phone, camera, or TV, and I am plenty capable of searching the internet for a good deal based on my past shopping research. Since I no longer have a 9-5 job, looking for deals is quite literally my job. It is what I live, sleep, and breathe. I can't even walk through a Target anymore without looking for sales and trying to remember if it's a deal I've already posted on Deal Trunk.
At Deal Trunk all of our deals are hand picked, not computer generated. Each day I (sometimes Steve helps…) find the best deals available from around the web and alert our users. At Deal Trunk we also like to reward our users with giveaways (remember that part about being a happy and positive person?). There is no requirement to purchase anything, and our giveaways can be found on DealTrunk.com without even installing our extension, but the extension really is the best way to be notified when new giveaways are available!
I truly hope you enjoy our free extension and our hand picked deals. We are continually looking to improve Deal Trunk, so we appreciate any feedback you may have!
Thanks and happy shopping!
-Amanda