There's nothing like free magazines greeting you when you check your mail.
Magazines are great not just because of the glossy pages on your fingers and smell of perfume samples splattered on specific ad slots, but they also let you check out what's new with your favorite niche, may this be toys, tech, gadgets, clothes, or even digital products like ebooks. You don't even have to go out and window-shop anymore.
Unfortunately, magazine subscriptions can add to your monthly expenses, so if you've always loved the feel of magazines and burning through its pages on a quiet day, then you'd love these magazines offered at no cost to you.
How to Get Free Magazines
So what's the catch, you ask?
Don't Miss These Freebies...
Sign up for all 3 sites to get regular freebies in the mail.
Daily Goodie Box - Grab a GIANT box of free samples from some of the world's most popular brands.
Freebies.com - Similar to Daily Goodie Box. Create an account, pick which samples you want, and get a big box of free stuff delievered straight to you.
SwagBucks - Free $10.00 for signing up! Trade your thoughts for cash.
First, you should be a resident of the United States to receive free magazines. Sometimes, this could extend up to Canada, but it depends on the publisher giving away the mags.
Second, most companies giving away free magazines require you to sign-up to their mailing list, or answer a survey.
Many of them only provide the first magazine free, then you'd have to pay for the next issue the following month or year.  With these cases, companies use free magazines as a bait designed to lure people who love paperback magazines to subscribe.
However, in some instances, you'll find free magazine subscriptions and receive two or more magazines on a monthly or yearly basis. But you'd have to sign-up with a partner's offer, follow the company on social media, or join their newsletters.
75+ Free Magazines You Can Request Now
Without further ado, I give you this list of free magazines that you can collect now…
Free Pregnancy, Baby and Kids Magazines
Free Clothing and Lifestyle Magazines
Free Home Magazines
Free Health and Beauty Magazines
Free Food and Drink Magazines
Free Tech and Automobile Magazines
Free Sports and Outdoors Magazines
Free Toys, Games and Hobbies Magazines
Free Entertainment Magazines
Free Business and Non-Profit Magazines
Other Types of Free Magazines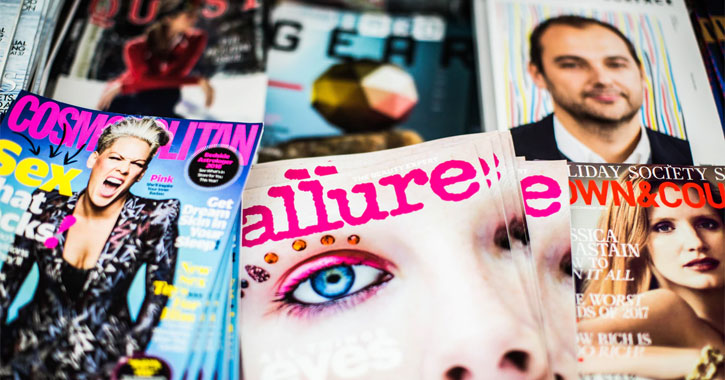 3 Free Magazine Subscriptions You'll Need in Your Life
As you may have noticed, many of the free magazines above come from only three sources: Mercury Magazine, Value Mags, and Freebizmag. If you're trying to add more magazines to your collection, I recommend checking them out.
1. Mercury Magazines – Mercury Magazines isn't just one magazine, but a collection of popular magazines like Good Housekeeping, Women's Day, Town and Country, Marie Claire, Outdoor Photography, and so much more.
You have to tell something about yourself when signing up, then Mercury Magazine will match your interests with a couple of magazines they carry. You're given 3 choices, which you'll have to sign-up one by one and complete the survey before you verify your personal information and address.
2. Value Mags – This resource offers numerous magazines in its roster. Some magazines, such as Marie Claire and Good Housekeeping are included in Value Mags (even if it is available at Mercury Magazines too!). You can find varied magazine titles here, from Bridal Guide to Cosmopolitan and more.
What makes Value Mags a favorite is that although you'll be have to answer surveys or register to third-party survey companies when subscribing to your chosen magazine, you won't have to pay for any magazine you get from here. The partners of Value Mags shoulder the expenses that allow them to offer free magazines to the public.
3. Freebizmag – As its name suggest, this site leans towards business so expect magazines catering to industries like IT, hospitality, human resources, non-profit organizations and so on. This resource has varying qualifications based on the publisher of the magazine you choose.
Use your backup e-mail when signing up for magazines on Freebizmag since you'd probably be required to sign up to other offers, freebies, and other promotional stuff.
Do's and Don'ts of Requesting Free Magazines
When requesting different magazines without any cost to you, follow these three simple rules:
Read what you're signing up for: When subscribing to these magazines, make sure you read the fine print. This is where you'll learn for how long subscriptions will be free, if there's a catch (such as your information being shared to partner companies), and other important details.
Avoid future payments debited from your credit card. You'll see forms asking you if you'd like to receive free offers, but they request for credit card details. The safest choice is to skip this magazine and choose something else, but if you really want a copy of that particular magazine, make sure to note down the date (a month away or a year away) after signing up. This way, you can cancel the "offers" before they collect a subscription fee from your credit card.
If possible, skip the page that asks you to buy products or sign-up to services. You'd still receive the magazines without charge even if you said "no" to these offers.
Lastly, if you find some gems during your search, sound off below and share your hunt. There can never be enough free magazines in the world.
The Bottom Line
Aside from the list of magazines above, another way to receive free magazine subscriptions by mail is through freebie sites like Mr. Free Stuff, Free Stuff Times, and hundreds of other similar sites.
Even popular magazines like Vice, Metro or The New York Times give access to their magazines without charge, but often makes the digital version free, and give only a sneak peak, such as access to 10 articles a month.
If you welcome digital versions of these magazines, you can also download them on Google Play or the Apple Store.
If the magazine you like isn't on this list, you can always check the official website and look for the "request sample" website. Most magazines give away the first month of subscription free, but charge you on the next issue.
If you can't afford the paid issues, just make sure to cancel before they charge your credit card.