We all love our dogs, but the cost of taking care of them can add up fast. Free dog stuff can offset these costs and allow us to show our good girls and boys our love without emptying our pockets.
Don't Miss These Freebies...
Daily Goodie Box - Grab a GIANT box of free samples from some of the world's most popular brands.
Try Products - What's better than one giant box of free stuff? TWO giant boxes of free stuff. Join Try Products to get even more free samples shipped right to you.
P&G Rewards - Get over $100 in coupons to stuff you already buy, plus enter to win weekly gift boxes and gift cards.
You'll quickly discover that the world of free stuff isn't just for humans; pet freebies are everywhere if you know where to look.
Here is a list of freebies for your dog to get you started.
Free Dog Food Samples
Dog food is not cheap, and each dog has its own unique preferences when it comes to food. Here are some stores that give out free dog food samples so your fur baby can try as many brands and variants as they can without you potentially wasting hundreds of dollars on the food they don't like.
Zignature — Free samples of this hypoallergenic meat-first dog food are available at their retail partners. But if you live in an area with no retailers, send them a message and ask for free dog food samples via the "How can we help you?" button.
Essence: Visit the brand's Facebook page and request a free sample of their dog food via DM.
Taste of the Wild — You'd have to give a bit more effort to get free pet food samples by calling 1-800-342-4808 or visiting a local retailer.
Nutro — Send them a message and specify that you're requesting a sample. Enter a few details about your dog as well.
Sundays Food for Dogs — If you wish to try fancy air-dried kibble, Sundays for Dogs is giving away a free box of boutique dog food for anyone who wishes to try the product. You need to pay $5.95 flat shipping fee (limit of 2 boxes of samples per household).
Dave's Simply the Best — Sign up for product updates and get free food samples for your dog or cat.
Pet Chef Express GA — If you're residing in the Atlanta, GA area, you can fill out a form to request a free dog food sample.
I and Love and You — The company doesn't always offer free samples, but they do from time to time. Make sure you sign up for their newsletter to be the first to learn when they're sending out free samples.
The Pet Pantry — They offer holistic, all-natural pet food. Free samples are only available for North Carolina residents, and free shipping is only available in Triad and Triangle areas. If you're a resident of North Carolina but not within the delivery zone, you have to pay $8 for shipping.
Nutrish — Rachel Ray's own pet food company gives away free meat-based dog food every once in a while.  Sign up for their newsletter and be updated with the latest dog food freebies and promos. New sign-ups can get coupons or discounts to Nutrish goodies.
CareAlotPets — Formerly known as PetWay, Care-a-lot-Pets supplies holistic pet food to East Coast Virginia and northeast North Carolina. To request a free sample of one of their blends, you should fill out the contact form and subscribe to their mailing list.
IAMS – IAMS doesn't have a samples page, or any information about free dog food samples. However, the IAMS contact form includes "couples or samples" as a reason for contact. It never hurts to ask.
Team Dog – Choose from several flavors of protein ($6 value) of dog food and treats pack. There's a limit of 1 pack per household. You have to pay $5 shipping.
Low-Cost Dog Food Samples
Technically, these brands do not give away free dog food samples, but charge for them at discounted prices, so your dogs could try out new flavors without you paying full price.
Life's Abundance — Their dog food samples range from $1.08 to $1.72 and pay shipping charge. Considering these products are grain-free, savory, and healthy, those prices are cheap.
Feed Pet Purveyor —  Order dog food samples for $1 to $4. Shipping is free for samples. There are more than 35 flavors of high-quality, all-natural dog food available, so you can explore which one your dog likes best without spending too much.
Red Barn – Get 4-ounce grain-free dog food for just $1. The difference with this brand is that there is no limit to how many bags of dog food samples you can buy. You do need to pay for shipping (it only becomes free if your total reaches $50).
Free Dog Treat Samples
Petsmart – If you join the PetSmart Treats program, you can earn points for treats in multiple ways (grooming, dog training, PetsHotel, and so on). But if you want free dog treats, wait for your pet's birthday to receive one.
Pawjourr – From the Woof Agency (how adorable is that name?!), Pawjourr lists several free dog treat samples. There are even cat treat freebies here.
Life's Abundance — Aside from dog food, Life's Abundance also has a Dog Treat Sampler Pack with five different nutritious and tasty dog treats. It costs $3.99 + plus shipping.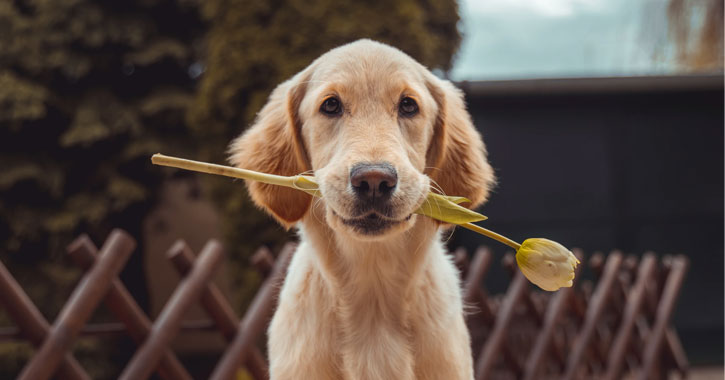 Free Dog Health and Grooming Samples
One of the most important free dog stuff for your pet's health comes from the American Society for the Prevention of Cruelty to Animals. Their free Pet Safety Pack includes a pet-rescue window decal and an ASPCA Animal Poison Control Center magnet, which you can get simply by filling out ASPCA's online form.
NUPRO All Natural Supplements — If you're interested in switching vitamins or starting a new one, you need to call 800-360-3300 to request a complimentary taste sample of NUPRO® Natural Pet Supplements.
Flush Doggy — Flushable dog poop bags are good for your dog and good for the environment! Request a free sample bag by liking their Facebook page and filling out a form.
Organic Excellence – Get free "Squeaky Clean" dog shampoo, but this requires purchase of a full-sized product.
YOOS™ — An essential oil collar may seem like a strange invention, but if your dog has joint discomfort and stiffness, the YOOS collar may help relieve these symptoms. Answer the survey to get a free collar in the mail. Samples are valid for US addresses only.
If your dog needs to get checked out by a vet, go to VCA hospitals near you and get $20 off your first visit.
Dine Out, Travel, and Other Outdoor Dog Freebies
Restaurants with Free Dog Meals
Dogs have their own secret menu in popular restaurants, but not all of them are free.
Check your local Dairy Queen if they have a "Pup cup," a small cup with DQ's famous vanilla ice cream topped with dog biscuits (free with purchase). Not all stores have them, but they're free if you're lucky to be near a pet-friendly branch.
Other restaurants like Dunkin' Donuts, Sonic, and even Starbucks have special treats for dogs, but you might need to pay a dollar or two. Chick-fil-A and Culvers offer free milk bone for dogs with a purchase of pawrents food.
Pet-Friendly Hotels Where Dogs Stay Free
Note that hotels in some locations may have to follow local laws prohibiting pets from staying in hotels or similar establishments.
Get Busy
If you're interested in more local events that come free of charge, Bring Fido has an up-to-date list of events you can join.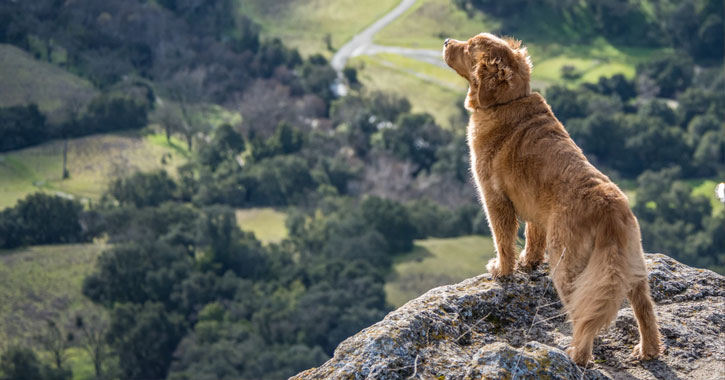 Finding More Free Dog Stuff
When it comes to free dog toys, don't expect to find that many because these are more expensive. Plus, some dogs are intense chewers (and others are not), so dog toys and chew toys are really not ideal as dog treat samples.
Dog Food Rewards Program
Even big pet stores like Petco and Chewy.com offer free dog samples a few times a year, and they have plenty of deals offered on a daily basis.
Want to be up-to-date with dog food and treats freebies, but don't have time to go through your email regularly? Download the Blue Buffalo app, buy discounted products for your cats or dogs, and receive rewards for using Blue Buffalo.
Dog Supply Subscription Boxes
Dog-focused subscription box services may have free toys included in the monthly packages, though, so don't forget to check out BarkBox.com, PupBox, Pet Treater, and other similar dog subscription boxes.
Most of these companies custom-pack your boxes to accommodate your dog's needs. If you're lucky to subscribe while they're on sale, you might get the first month free.
Big-Named, Pet Food Manufacturers
You might be wondering why big brands like Purina, Royal Canin, and Pedigree aren't on this list, it's because they've grown so big that marketing via free dog samples would be too expensive.
However, you can always go directly to the source and write to pet food manufacturers and request samples. Or if you're visiting your vet, don't hesitate to ask for freebies. Pet food and vitamin companies usually send sample packs to vets around the country to spread the word about their products.
Except for dog freebies you receive while you and your pet are outdoors, most of these free dog stuff is sent via mail. While a few of these companies pay for shipping too, expect to be asked to pay for shipping and handling.
Claim your free box of goodies now!
It's a giant box of free samples and it comes right to your door at no cost.
Click here and get yours.
Happy Dog, Happy Life
Of course, your dog can't live on dog freebies alone. But getting them allows you to try plenty of stuff that your dog will like. Like humans, dogs can get bored of their ordinary kibble, too!
The good news is you don't need to break the bank in your search for new dog food and treats. If you know where to look, you can save a LOT of money by hunting for free dog stuff.