If you're looking for free vitamins, you're in luck. There are plenty of adult multivitamins, prenatal vitamins, and vitamins for kids that are given away for free.
Don't Miss These Freebies...
Daily Goodie Box - Grab a GIANT box of free samples from some of the world's most popular brands.
Try Products - What's better than one giant box of free stuff? TWO giant boxes of free stuff. Join Try Products to get even more free samples shipped right to you.
P&G Rewards - Get over $100 in coupons to stuff you already buy, plus enter to win weekly gift boxes and gift cards.
Some of these vitamins come from the government's health agencies, others from pharmaceutical companies, non-profit organizations, and even private companies. Some of them are available throughout the country, while others are only available to residents of a certain area, city or state.
Without further ado, here are 25 resources I've found so far.
Free Vitamins for Adults and Your Entire Family
This program is available for families near a Good Neighbor Pharmacy since you need to fill out this form and bring it to one of the locations.
There are PreNatal Tablets (for pregnant women), Chewable Multivitamins (for kids) regular multivitamins (for adults), and mature formula multivitamins (for senior years). 
Available for US and Canada addresses
The free multivitamins available here are specifically formulated for people who have had weight loss surgery.   
If you're trying out new vitamins, Celebrate's sampler pack is a good way to find your taste in multivitamins.
The sampler pack includes a good mix of chewables and soft chews, shakes, tablets, and so on. Follow the instructions to get the price slashed to ZERO.
The company continuously send free vitamin samples of their various formulas via their app.
You can choose between a woman's multivitamin, prenatal formula, children's chewable, and so on.
This pharmacy's FREE vitamin club is for children and Adults 50+. To be included in this program, you just need to sign up with your e-mail address and name.
After signing up, adults will receive a FREE monthly bottle of Leader Multivitamin Adults 50+ caplets, while children receive a FREE monthly bottle of fruit-flavored, safari animal-shaped Leader chewable multivitamins that are vitamins.
Free Pregnancy Vitamins
If you're pregnant, folic acid, calcium and other vitamins are important for your baby's development. These prenatal vitamins cost somewhere between $8 and $20 a month.
If you're short in cash, please don't skip them – the following resources offer them up for free.
If you're pregnant and from Arizona, all you need to do is take a quick quiz to get pregnancy vitamins without charge.
Don't worry, if you get a wrong answer, the site will just give you a pop-up with information explaining the correct answer.
Once you're done with the quiz, you'd need to fill up a request form with basic info and address.
Located in Gainesville and Flowery Branch, Georgia, this medical center gives away prenatal vitamins to soon-to-be mothers who are not covered by insurance.
There is also free ultrasound to confirmed pregnant women living near any of the two Georgia-based branches.
Visit the nearest Sobeys Pharmacy and enroll in the "Baby Be Healthy" program, so you can receive prenatal vitamins for the duration of your pregnancy.
Pharmacist consultation and other perks are also free for those enrolled to this program.
ANY Location, delivered to your house
If you're pregnant and can't get out of the house, just have your prenatal vitamins delivered.
Claim your free box of goodies now!
It's a giant box of free samples and it comes right to your door at no cost.
Click here and get yours.
Unlike all other freebies here that comes with zero strings, Bump Boxes vitamins do charge you for shipping cost ($7.99/month) when you subscribed to the program.
This pharmacy provides free prenatal vitamins for all pregnant women who stops by. They'll give you a free prescription to keep you and your baby healthy during your pregnancy.
Even your favorite local supermarket (with pharmacies) could offer free vitamins.
For Martin's, you'd have to have a qualifying doctor's prescription to be given free prenatal vitamins.
If you are pregnant and need prenatal vitamins, you can get a six-month supply if you make an appointment, visit a doctor and meet basic requirements.
This non-profit organization works with VitaminAngels.org to provide free prenatal vitamins to Wisconsin-based women throughout pregnancy and while breastfeeding.
nationwide, delivered to your home
Check this map and find the Walgreens nearest you. Visit in person and sign up for free vitamins.
You can get your free bottle along with nutrition education information at participating Walgreens pharmacies.
nationwide, delivered to your home
Meijer offers select prenatal vitamins for free. You need to visit the nearest Meijer Pharmacy (see locations here) or call for specific details.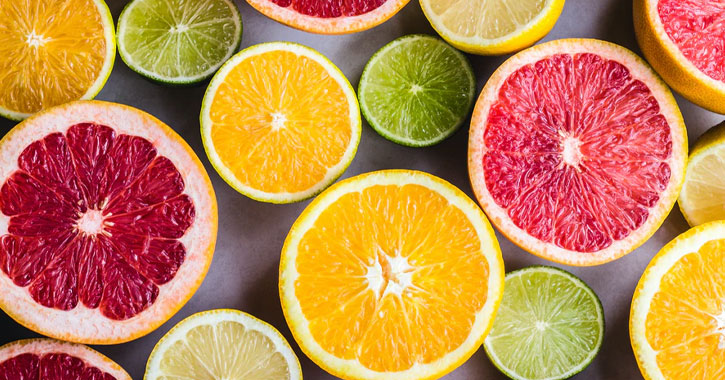 Free Vitamins for Kids and Toddlers
There's an age limit to these free vitamins for kids. Usually, you only need to enroll them once and you'll receive monthly refills until the maximum age of your enrolled kids.
This pharmacy's free children's vitamin program is open for kids 2 to 12 years old.
LeFave Pharmacy provides a 30-day supply of vitamins once per month for all of your children (ages 5 to 12). You just need to fill out a form and register your kids once, then your kids' vitamins will be automatically filled every month. Just wait for a text message notifying you that they're ready for pick up.
Drop by any of Delta Pharmacy's 7 locations in South Carolina, register all your kids (within ages 5 to 12) and get a year's supply of free vitamins totally cost-free. There are no limits to the number of kids you can enroll, but you do need to pick it up at the branch every month.
If you're near Tampa, visit this pharmacy and enroll your kids ages 2 to 12 years old for 30-day supply of free vitamins. The children's vitamins given away here comes from the Good Neighbor Pharmacy program, so expect the same children's chewable multivitamins if you enroll your kids here.
One-time enrolment only, the second and subsequent months will be refilled automatically – you just have to wait for a text when you can pick them up.
Like other pharmacies, you only need to sign up your kids to the multivitamin program once and get a free 30-tablet supply each month thereafter.
Ohio-based Hometown Pharmacy is working with United Way and over 20 local schools to provide unrestricted access to high-quality vitamins to students in the community — at absolutely no charge.
Our Healthy Kids Free Vitamin Program provides free vitamin supplements to children between the ages of 5 and 12 years old.
After completing registration, parents can just pickup the 30-day supply of free vitamins once per month per child at participating Hometown Pharmacies.
22. Altru (North Dakota)
Visit any of the 4 Altru locations around North Dakota.
Sign your children up today for the free kid's vitamin program.
All that is required is for the parent to enroll their child for a 30-day supply
of chewable vitamins.
Parents can pick up a new bottle every 30 days.
PureLife Pharmacy has a free vitamins program for children (2-12 years of age).
The program was designed for families who are going through a difficult time and are in need.
Just come by their pharmacy and pickup a free bottle of L'il Critters Children's Gummy Vites.
Valid for one bottle per child, per month.
Healthy Start program is Walberg Family Pharmacies' free vitamins programs for students (kindergarten age through sixth grade).
Go to this link to access registration forms for the Healthy Start Program. You can print the forms or pick one up at any of their PA locations.
Simply fill out the registration form and return it to the pharmacy nearest you to receive a monthly supply.
If you're in Ohio and struggling financially, this isn't an excuse for not giving your kids their much-needed vitamins.
Vitacare Pharmacy has a Health Mart free vitamin program, which gives away free 30-count bottle of multivitamins each month.
Want More Health-related Freebies?
I've only explored the tip of the iceberg. Make sure to bookmark this post, since I'll be updating this list regularly as I find more vitamin freebies in the future.
If you're on the other side of the fence and would like to donate your funds to provide vitamins to low-income families around the world, kindly check out VitaminAngels for information.
For other health-related free stuff, don't miss the free supplement samples and free formula samples. If you're trying to jump-start a weight loss or beach body challenge, make sure to check out gyms that offer free trial or free awesome workout apps you can use at the comfort of your own homes.
And while you're trying to restock your pantry, check if you can get free chocolate, free coffee and other free food samples by clicking their respective posts.