Can you pass up free chocolate or candy?
Don't Miss These Freebies...
Daily Goodie Box - Grab a GIANT box of free samples from some of the world's most popular brands.
Try Products - What's better than one giant box of free stuff? TWO giant boxes of free stuff. Join Try Products to get even more free samples shipped right to you.
Opinion Outpost - Work with companies like Nike, Sony, and Apple and get paid to test out their latest products!
If so, then you're much stronger than me and plenty of other people.
Companies routinely give away free samples of chocolate and other sweets to promote their products and convince customers to buy them.
In today's blog post, we run down a list of companies that send out free chocolates and sweets for all you sweet-toothed freebie hunters.
16 Places To Get Free Chocolate And Other Sweets
1. GODIVA
GODIVA chocolate truffles are luxury in a box. Join the GODIVA Rewards Club and get member-only offers on your email, free shipping on online orders, a birthday treat, and free chocolates every month.
2. Edible®
Edible® fruit bouquets and edible arrangements are a great alternative to flowers for celebrating milestones, or just because.
Sign up for Edible Rewards and get a free chocolate dipped fruit box for your birthday, a free chocolate dipped fruit box with every third purchase, plus surprise discounts.
3. 4 Rivers Smokehouse
If you're in Florida or a frequent visitor, you might have dined in a 4 Rivers Smokehouse. Apply for their Pitmasters Loyalty Program and get a free sandwich for every 10 visits, as well as a free birthday dessert, such as a slice of cake, brownie, cookie, a scoop of ice cream, and other yummy dessert selections.
4. Lake Champlain Chocolates
Based in Burlington, Vermont, Lake Champlain Chocolates prides itself on using 100% fair-trade certified chocolate to make award-winning gourmet chocolates for all to enjoy.
Subscribe to their newsletter and get entered in their monthly raffle to get a box with 30 pieces of assorted chocolate for free. You can also get access to new and limited-edition items and subscriber-only sales events.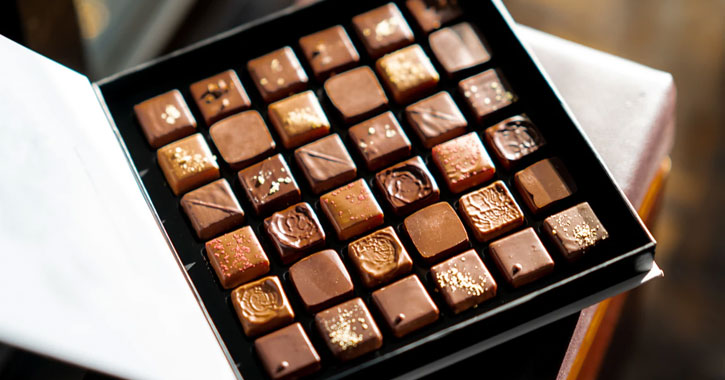 5. Beyond The Equator
If you love Nutella but have concerns about the sugar and allergens, this offer should make you smile.
Beyond The Equator is giving away free Chocolate 5 Seed Butter, which is like Nutella, but has less sugar, more proteins, and none of the allergens.
You'll need to buy the product first on BeyondtheEquator.com, make a photo or video post on your public Instagram or Facebook account enjoying the spread, include the hashtags #BeyondNutella, #Nutella, and #GoBeyond, and tag their social media accounts.
Then, fill out the giveaway form with your information and a link to your social media post.
When the steps have been completed, Beyond the Equator will refund the cost of the jar PLUS the cost of shipping. So you essentially get this chocolate spread for free!
6. Krispy Kreme
Krispy Kreme needs no introduction, one would think. Sign up for Krispy Kreme Rewards and get a free chocolate doughnut (or any dough, plus exclusive offers and first-to-know privileges for new products and news.
7. Baskin-Robbins
Who would say no to a free scoop of ice cream, chocolate or otherwise? Simply download the Baskin-Robbins mobile app and get a free regular scoop.
8. LaMar's Donuts and Coffee
LaMar's Donuts and Coffee first opened in Kansas City, Missouri, and now they have 25 locations across Missouri, Kansas, Colorado, Nebraska, and Arizona.
Become a LaMar's Lover For Life by getting a rewards card in one of their stores to get a free donut and coffee upon registration, a free donut on every birthday, and so much more.
9. Steak 'n Shake
Steak 'n Shake is a sit-down restaurant with a fast-food price range. They're famous for their burgers and shoestring fries, but their chocolate, vanilla, and strawberry milkshakes are popular, too. Download their Rewards Club app and get a free milkshake on your first purchase as a member of the club.
Aside from the free milkshake, you can earn points for every purchase. Every 50 points earn you $5.
Claim your free box of goodies now!
It's a giant box of free samples and it comes right to your door at no cost.
Click here and get yours.
10. Gigi's Cupcakes
With 100 locations in 23 states, Gigi's Cupcakes is definitely not your ordinary cupcake store. Join Gigi's Cupcake Lovers Rewards and get a free cupcake when you join.
Earn 1 point per dollar spend; 50 points gets you a $5 voucher. Plus, get a free cupcake on every birthday.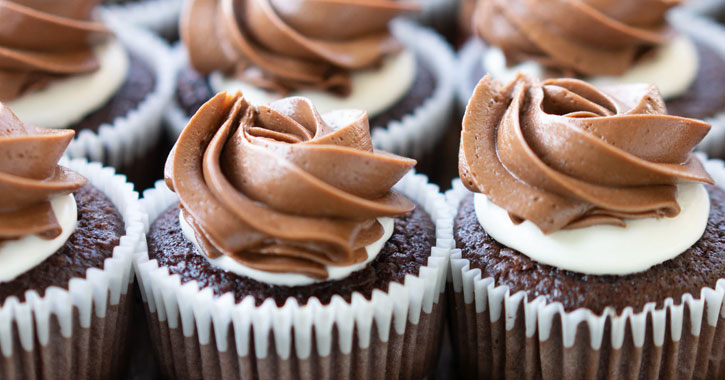 11. Verb Bar
If you need something with a kick of caffeine, this one's for you. Verb Energy bars are gluten-free, vegan-certified, non-GMO energy bars with as much caffeine as an espresso and with no artificial colors or sweeteners.
Get their 4-bar trial pack for free; just pay $3.95 for shipping.
12. Andy's Frozen Custard
With over 90 locations across 14 states, Andy's Frozen Custard offers sweet treats like frozen custard, sundaes, and splits that are made fresh. Sign up for their Yum Squad and get a free sweet treat when you register online.
13. Grass Kids
Start-up company Grass Kids is giving away free chocolate protein shake samples for parents who want their kids to have healthy drinks and snacks while satisfying their sweet tooth.
Simply fill out this form to get your free sample in the mail.
14. Samples Avenue
Samples Avenue is a sample website for food, cosmetics, and many more.
Sign up on this page and complete your registration to get a free chocolate pack.
And once you're registered, you can watch out for free chocolate samples on the site!
15. Melting Pot
If you're a patron of Melting Pot restaurant, this one is for you.
Join Club Fondue to get their email updates and get a box of free chocolate covered strawberries for free!
16. Dippin' Dots
The "ice cream of the future," Dippin' Dots remains a favorite of young adults who grew up with it. Join their Dot Crazy! email club to get free Dippin' Dots on your birthday, special offers, and access to all the latest promotions
Other Ways To Get Free Chocolates
Sign up for a free subscription box, such as Daily Goodie Box, and chances are free chocolates, sweets, and desserts are included in the box.
Follow your favorite chocolate brands on social media. Chances are your favorite brand of chocolates has a social media presence. It's worth following them and engaging with them so you're updated whenever they have free giveaways or contests.
Ask them. For some brands, it's as simple as asking. If your favorite brands have social media, they're likely to have a website as well. Look for their contact information and email, write, or call them to say you're a fan and you'd like some free chocolate samples.
A personal story about their chocolate or dessert can increase your chances of getting free chocolates and sweets from them.
And if you're lucky enough to be sent free chocolates, make sure to tell people about it on your social media to promote. It can inspire them to do it to other customers, and they might just be grateful enough to send you free stuff regularly.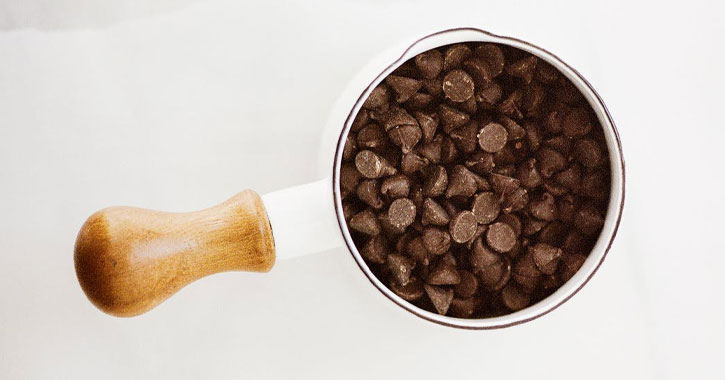 The Bottom Line
As you can see, there are plenty of ways to get free chocolates and desserts if you want them. Just don't go overboard with them; balanced eating is still the way to go.
Chocolate doesn't quite do it for you? Check out our post on where to get free food or pair your chocolate with some free coffee.
Have you gotten free chocolates or sweets before? How'd you get them? Share your story with us in the comments below!