For coffee lovers like me, the only thing better than the smell of fresh coffee is receiving free coffee samples.
Don't Miss These Freebies...
Daily Goodie Box - Grab a GIANT box of free samples from some of the world's most popular brands.
Try Products - What's better than one giant box of free stuff? TWO giant boxes of free stuff. Join Try Products to get even more free samples shipped right to you.
Survey Junkie - Test new products, keep them, and get paid for your feedback. Sign up for free to get started.
If you're updated with coffee freebies, you know that national chains like Starbucks, Krispy Kreme, and Dunkin Donuts occasionally give out free coffee. This is especially true during coffee-focused holidays such as:
International Coffee Day (October 1 each year), which began in Milan as a mission to help coffee farmers market their products.
National Coffee Day (Varies among countries) – Many countries celebrate this in late September, just a few days before International Coffee Day, but other countries follow their own traditions.
Of course, there are more niche coffee holidays such as National Coffee Ice Cream Day (celebrated every September 6 across the country) or National Espresso Day (celebrated November 23rd), along with a whole lot more.
Many cafés are aware of these special "holidays" and share their love of coffee with their customers.
If you completely missed Coffee Day and want to get in on the fun next time, here's everything you need to know about free coffee from your local coffee shops, and how to receive free coffee samples straight to your home all year round.
20 Places to Get Free Coffee
The following companies give away free cups of coffee during special occasions like their "birthdays," national coffee day, or the official international coffee day:
Visit the branch nearest you on National Donut Day (June 7) and National Coffee Day (September 29). During donut days they usually give the coffee for free, but promos on Coffee Day may vary. You can get discounts on a cup of coffee, or get a cup free with a minimum purchase.
As a member of DD Perks, all your Dunkin' Donuts purchases can get you 5 points for every $1. Get to 200 points and you can redeem those for a free cup of coffee or any other beverage of your choice.
Join 7REWARDS by downloading the 7-Eleven app.
Once you're a member, you can scan your purchases through the app and earn points that you can exchange for free coffee or any other food or beverage of your choice.
The company periodically has promos and giveaway coffee for free or heavily discounted coffee.
7-Eleven also joins National Coffee Day at end of September.
Sign up for Starbucks Rewards and you can earn points toward free coffee every time you visit.
They also participate in both National and International Coffee Days.
Plus, there are promos throughout the year that you can redeem with no purchase necessary (like on your birthday!).
Participates in National Coffee Day, but the free coffee may need to be paired with something bought.
Become a Rewards member and get great deals on coffee and of course, on your hardcover and NOOK devices.
Krispy Kreme loves giving away coffee and doughnuts, particularly their classic brewed coffee and Original Glazed Doughnut.
In participating branches, Krispy Kreme gives away free coffee and one Original Glazed Doughnut during National Coffee Day (September 29 and sometimes even through the nearest weekend), with no purchase required.
Krispy Kreme may also have free coffee promos during National Donut Day, so keep updated.
For more chances to get free coffee, sign up for Krispy Kreme Rewards to get points for every purchase that you can redeem for free beverages and doughnuts.
Choose from a cup of BIGGBY® Best, Hazelnut, or Mocha Java (up to 24 ounces) all day during National Coffee Day.
Claim your free box of goodies now!
It's a giant box of free samples and it comes right to your door at no cost.
Click here and get yours.
If you're a member of the BIGGBY® Nation, you will receive a free drink (anything up to 24oz) reward directly to your B Happy Lounge account on the morning of your birthday.
You can order their coffee from their online store, but if there's a café near you, try to visit them when they host tastings of their new coffee blends or seasonal flavors for free.
Sign up for their newsletter and check their Offers page to know when they're giving out free or discounted coffee.
Currently, Peet's Coffee rewards customers who refer their friends to buy any of their coffee beans.
McDonald's does not really participate in Coffee Day.
However, if you download and use the McDonald's app,  you can get a free cup of coffee (or any other drink) after buying any five McCafé drinks.
The company has discounted its signature Bo'Town Roasters coffee to $1 a cup on previous National Coffee Days.
If you're a fan, check out their site to see more promos and join their E-Club to get exclusive promos.
Become a Caribou Perks member and every time you buy a cup of coffee, you'll be rewarded points, which you can redeem as a free cup in the future.
Rewards members also get a free cup of coffee during their first visit (as a member) and on their birthdays.
If you buy the Premium Cookie Bites for $2, you can get any size of hot or iced coffee.
Visit the store at 10 am (this may vary depending on the season, so check the site for updates).
Join the SmartPay Rewards and earn a free coffee or fountain beverage for every 80 gallons of fuel purchased using the app.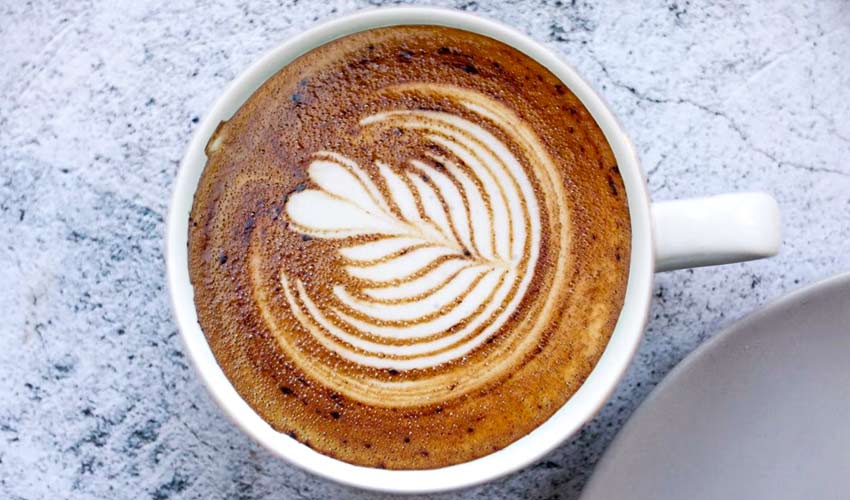 During September, the company gives away free coffee coupons to new customers who sign up for the e-newsletter.
Download the Hardee's app for iOS or Android and create an account.
Earn 10 Stars for every $1 spent automatically when you order through the app or web, which gets you closer to getting free burgers and coffee faster.
Join the eClub and receive a "Buy 3, Get 3 free" coupon.
On National Coffee Day, you can get a free cup of Katz Coffee (one per customer) even without a purchase. Just mention 'National Coffee Day' at the register to get your freebie.
This Denver-based donut and coffee shop participates in National Coffee Day and a special day honoring cops with National Coffee With A Cop Day.
Join their Lamar Lovers for Life loyalty program. You can get your card at the nearest LaMar's location. Register your card online and get a free donut and coffee on your next visit.
This company gives free coffee during Veteran's Day, National Coffee Day, and International Coffee Day.
Sign-up to PJ's Coffee's newsletter, so you can be updated once the next free coffee (or free beans) comes up.
Participates in all the "coffee day" events, plus sometimes gives away a cup of coffee with a bakery purchase.
Download The Coffee Bean® Rewards app for exclusive offers and a free coffee or hot tea to welcome you into the fold.
Download the app, and redeem rewards for free coffee once you reached the minimum points. This chain also joins Coffee Day celebrations so check back to their site around September.
Currently, if you order from the app or directly from their website for delivery, you get a free coffee, donut, and delivery charge.
Subscribe to the Unlimited Sip Club and you'll receive the benefits for a whole month absolutely free. Enjoy endless NEW Charged Lemonades, coffees, teas, and soda every two hours, or unli-refills when you're in the cafe.
Duck Donuts participates on National Coffee Day. You just have to visit the nearest Duck Donuts, buy any amount of donuts and get either a medium hot coffee or cold brew absolutely free.
Don't miss out on the offer. Become a Duck Donuts Rewards members to receive the same offer via their app.
Shipley Do-Nuts also joins the National Coffee Day and gives its customers one small coffee (with purchase of any of their do-nuts).
Watch Out for New Coffee Shops in Your Area
Make sure to regularly check out your local community's FB page, website, or other sources of news and updates.
Maybe even sign up for their newsletters so you'll be informed if new coffee shops will open up soon. These coffee shops often give away free cups of coffee at their grand openings.
If you have a local coffee shop that creates its own blend regularly, you can also ask for a tasting schedule and see if you can try them out for free.
Sometimes, coffee houses also give away excess coffee by closing time, so if you're passing by a shop on your way home, they might give you a cup of coffee on the house (instead of disposing of coffee that may not be fresh for selling the next day).
Check the Filling Stations You Pass By
When you pass by your local gas stations or go on a road trip, make sure to keep an eye out for signs that offer free coffee. These fill-up stations usually do this if you paid $x amount for gasoline.
Sometimes, the government even keeps travelers awake by offering free coffee during business hours. Oregon is a major example of this kind of year-round promo, but you'll discover soon enough that even private companies do this.
For example, Pilot Flying J gives away free coffee to drivers who pass by. Just make sure to download their app first.
Another example is QuickChek. Download the QuickChek app (for iPhone or Android) and sign up as a member to start earning rewards.  After buying 6 coffees using the QuickChek app and get the 7th one free. The company also participates in National Coffee Day.
EG America also participates in National Coffee Day. They resume their "Free Coffee Fridays" from late September through end of October each year. Redeem at any of their locations including Cumberland Farms, Turkey Hill, Kwik Shop, Tom Thumb, Loaf N Jug, Minit Mart, Certified Oil, Quik Stop, and Fastrac stores.The company also uses the SmartPay Rewards App.
Free Coffee Beans and Tea Samples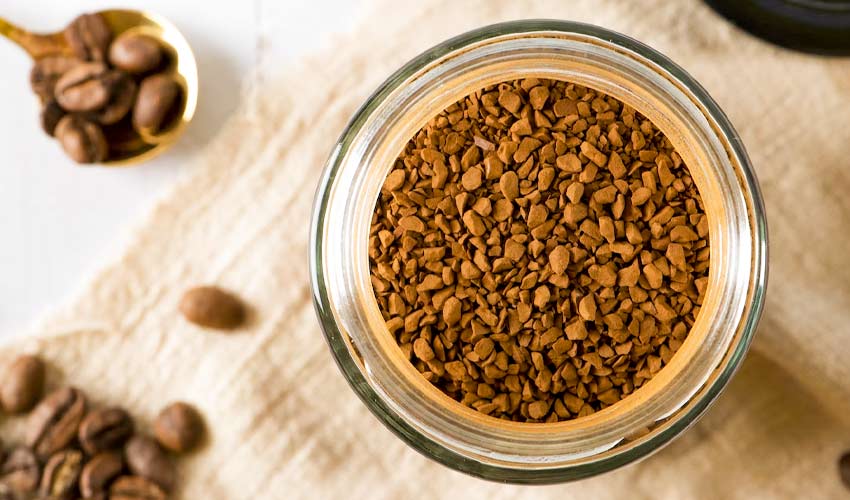 The following companies send out free coffee samples by mail.
Most of the time, you'd have to fill out a form to send a sample request. Sometimes, you might need to answer a survey too, depending on the company's requirements.
Seattle's Best Coffee — When Starbucks bought Seattle's Best Coffee, the coffee shops were reduced significantly with branches mostly left in other countries. However, the coffee beans remain and are still available in over 20 states. Check their Facebook page for promotions for free coffee samples, whether whole or ground.
Kona Red Mountain Coffee — The company ships free coffee samples worldwide, but processes USA, Canada, Australia, UK, EU-bound requests first. One sample per person.
Blue Bottle Coffee — Blue Bottle Coffee has a subscription service, which costs $18 per month. However, they do send out a trial assortment pack of your choice of single-origin, blended, or espresso initially, for which you only pay shipping. This is so you can try their coffee first before you commit to a subscription.
Groundwork Coffee — If you're into organic coffee, this offer might be for you. Order a 2-oz free coffee sample by using a promo code on checkout and pay only for shipping and handling.
Verified Coffee — They're offering a free sampler set with four different types of roasts by simply filling out the form on the link.
Moustache Coffee Club — This coffee subscription service gives away six ounces of fresh-roasted coffee beans as trial. You just need to choose a subscription plan and enter your credit card first.
Camano Island Coffee— Give the Coffee Lovers Club a try with your first bag free. Pause, or cancel whenever you want. Choose from several kinds of ground coffee, then decide whether to get 2, 3 or 4 pounds per shipment.

Unique Coffee Roasters — Choose one of the subscription plans that fit you best: either a 3-week subscription of Jeurig or Nespresso pods or a monthly plan of coffee beans. Do note you'll be charged $7 for the shipping fee for every delivery (trial included).

Almost all the big-named coffee brands like Nescafé, Gevalia, Keurig, Folgers, and many others send out free coffee samples by mail.
Sometimes, this is available as long as you send a request on their official website, Facebook page, or any other customer service platform. Like other kinds of free food samples delivered by mail, these companies may also just open up free sample requests for a limited time.
The Bottom Line
Requesting free coffee samples by mail can be tricky, but getting free coffee from stores is a pretty straightforward process. The months of September to December are filled with free coffee promos, so make sure to note them down in your calendar.
Remember, most coffee chains have their rewards system in place. Free coffee is often tied to these rewards so if you frequent these places like Starbucks or Tim Hortons, you can regularly get free cups of coffee throughout the year.