If you spend about $400 a year for contact lenses, you can cut this expense in half if you avail of free contact lenses. You just need to know where to look – both online and offline.
Don't Miss These Freebies...
Daily Goodie Box - Grab a GIANT box of free samples from some of the world's most popular brands.
Try Products - What's better than one giant box of free stuff? TWO giant boxes of free stuff. Join Try Products to get even more free samples shipped right to you.
Opinion Outpost - Work with companies like Nike, Sony, and Apple and get paid to test out their latest products!
Note that because the FDA classifies contact lenses as medical devices, many of the resources below would require you to have a prescription. Serious eye health problems may occur as a result of sharing contact lenses or using them without prescription.
Where to Find Free Contact Lenses
The following stores offer free contact lenses, but you have to visit the eye care specialist partner nearest to you.
Most of the time, a pair of contact lenses and an eye exam are both free, as long as you have a certificate printed out and ready at the in-store clinics. In some cases, you might need to pay for the exam, but a lot of doctors will give you some trial contacts to let you test them out.
Similar to the promo available at Fresh Look Contacts, EyeFile also have other contact lens offers posted on its website. Check here if you want to see what they have to offer.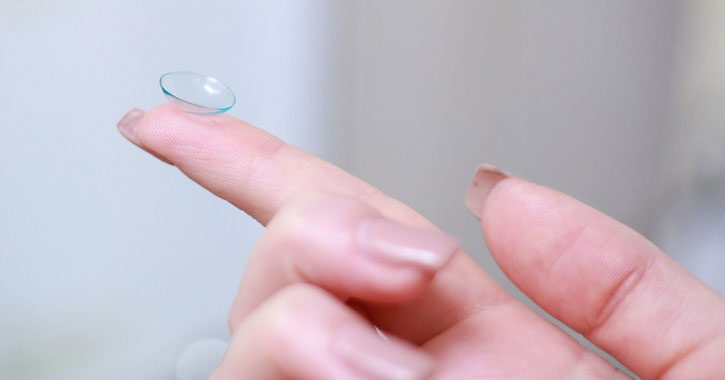 Getting Contact Lens Samples from Your Eye Doctor
If you don't have time to try out all the sites above, the easiest way to get a free pair of lenses is to go to your eye doctor.
In most cases, you'll have an eye exam that takes about 30 minutes. After the exam, you'll be given lens options depending on your prescription.
During this time, you can discuss if you plan to wear them every day, or just for specific activities, such as reading. Once the eye doctor explains how to use and take care of the contact lenses, you'll be given a free trial.
A good example of this is from Boots. The form can be pretty comprehensive, but it's worth it because the trial consists of either up to 5 pairs of daily disposable lenses, or a month's supply of selected reusable lenses.
Bona Vision Eye Center, an Oklahoma-based clinic, gives away a free pair of contact lenses if you took an eye exam in-office. Almost all local eye doctors offer these kinds of promotions – check with the one nearest you, even if there isn't any promo published.
Note that in most cases, you'll have to book a follow-up appointment to replace your current contact lenses, or get a new batch.
The Bottom Line
You can also send an email to manufacturers directly to try out their contact lenses. This is always a good idea, even if there are no existing promotions available. Note that Acuvue and Bausch are two of the most generous brands out there in the market.
Going to the eye doctor would work better if you don't have prescription yet (or if you need to update your eye test results). If you're trying to get samples from manufacturers, you should prepare copies of your prescription when filling out trial requests.
Aside from contact lenses, you can also get other free samples for your dresser like perfume, cologne, or makeup.