Free toothpaste samples may be far from the freebies you're looking for, but you'd be surprised at the savings you can get if you can slash it off from your monthly grocery list.
Don't Miss These Freebies...
Daily Goodie Box - Grab a GIANT box of free samples from some of the world's most popular brands.
Try Products - What's better than one giant box of free stuff? TWO giant boxes of free stuff. Join Try Products to get even more free samples shipped right to you.
Survey Junkie - Test new products, keep them, and get paid for your feedback. Sign up for free to get started.
So how can you get free toothpaste samples? What do you have to do? Where can you sign up?
This post will reveal the 10 most popular toothpaste brands to follow and steps on how you can get free samples from every one of them.
Free Toothpaste by Mail
Receiving free toothpaste by mail is possible, but you need to do a little digging.
If you're interested in free toothpaste samples, here's everything you need to know:
Some brands send samples completely free, others require you to pay for shipping and handling cost
Toothpaste companies do not giveaway free samples 24/7, 365 days a year. When samples are available varies between companies.
Almost all oral health companies have special offers that are only available for dentists, dental hygienists, and other professionals in the dentistry field
There are free toothpaste samples that are unavailable at this time, but are open for requests at another season or month
Kids' toothpastes are usually offered as samples more than adult toothpastes
Now that you know what to expect and what not to expect from toothpaste freebies, check out which brands you should follow.
10 Toothpaste Brands to Follow and Steps to Get Free Samples
Be sure to bookmark this post and follow the instructions for each company.
1. Colgate
How do I get Colgate samples, you ask?
Founded in 1873, Colgate has been one of the top 3 brands of toothpaste in the world. It is available in nearly 200 countries and is valued at over $15 billion.
Whether you're a fan of the minty-white regular Colgate, gel-based Colgate, or advanced teeth-whitening toothpaste, it is indisputable that the company has a big chunk of the market cornered.
As for free toothpaste samples, Colgate has two popular programs:
Colgate Bright Smiles, Bright Futures – Educators can request a Colgate kit for their students as long as they use official school email address and send a request (or get-waitlisted) by filling up this form. If you're lucky to be included in the annual program, 25 of your students can get free Colgate®toothpaste and toothbrush samples, as well as easy-to-use oral hygiene classroom materials for you. Unfortunately, these kits are limited and go quickly on a first come, first served basis.
Colgate Professionals –  If you are a dentist, dental hygienist, dental tech, or any other professional in this field, you can request to get Colgate free sample pack by mail. You might need to send proof about your profession or office address, but it is worth the effort since Colgate gives away plenty of products, which you could then give to patients either for free or for a minimal fee.
Colgate also gives freebies and contests every now and again, so follow their social media accounts on Facebook, Twitter, or YouTube… and participate once they announce any promos.
2. Sensodyne
Founded in 1961, Sensodyne is the most popular among the 'sensitive teeth' market. It is often recommended by dentists since most varieties provide instant relief to teeth and gum problems.
GlaxoSmithKline Consumer Healthcare, maker of Sensodyne toothpaste, gives away complimentary samples to dental professionals via the GSK|Health Partner page, or SensodyneProfessional.com. You must create an account and reveal your practice shipping address to be eligible for any Sensodyne free samples.
If you're not a dentist and just wish to try out Sensodyne samples, your best bet is to:
3. Crest
Are you looking for Crest toothpaste samples, instead?
Crest is a brand of toothpaste products under the Procter & Gamble family.
If you are interested in getting free Crest toothpaste samples, you may try to:
Dental professionals can get free samples by sending an e-mail at crestoralbpro.im@pg.com.
4. Aquafresh
Aquafresh has been around since 1973 and is also a product of GlaxoSmithKline. It is famously known for launching the striped toothpaste in the oral care market. The brand has a wide range of products from mouthwash to kids toothpaste, and other oral care products.
For free Aquafresh samples,
5. CloseUp
Created by Unilever, CloseUp is a brand more popular in the United Kingdom, Asia and the Middle East. If you're aware of the brand, maybe because Close-up is one of the earliest toothpastes to launch a purely gel-based product.
Claim your free box of goodies now!
It's a giant box of free samples and it comes right to your door at no cost.
Click here and get yours.
Whether you're an old or new fan of CloseUp, here's how you can get freebies from this toothpaste brand:
6. Arm and Hammer
Arm and Hammer is a US-based American manufacturer of household products. The company has been around since 1867 and is most popular for their baking soda, but it has slowly introduced a couple of personal care and oral care products through the years.
If you're interested in trying out Arm and Hammer toothpaste, watch out for:
The Switch & Save Challenge – Every now and then, the company restarts this promotion and lets new customers try out their toothpaste for free.
Promos and coupons are sent via newsletter, so make sure to sign up.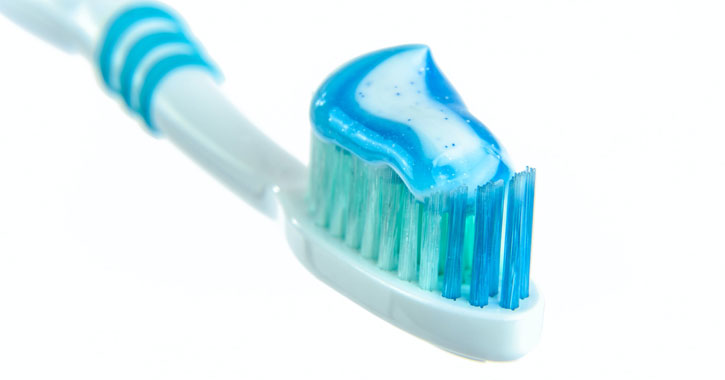 7. Hello Oral Care
If you're looking for a toothpaste with no peroxide, dyes, artificial sweeteners, or preservatives, Hello Oral Care toothpaste may be a good choice for you.
To get free samples, join the Hello Friends community and wait for "missions" in your dashboard. The first missions usually appear 5 minutes after signup. Follow the instructions and if you're finished, Hello Oral Care will send you either a mint or strawberry toothpaste to try out.
You can also register to the company's newsletter for updates about freebies and promos.
8. Tom's of Maine
Owned by Colgate-Palmolive, Tom's of Maine is a brand famous for its personal care products made only with natural ingredients.
If you're interested in trying out their sea salt or charcoal toothpaste, request Tom's of Maine toothpaste samples via:
9. Parodontax
This brand is also under GlaxoSmithKline, but is focused more on gum health. As such, if you're suffering from bleeding gums or sensitive gums and is looking for a toothpaste that can provide relief, Parodontax may help.
Free Parodontax samples are available at:
GSK Health Partner account – Exclusive for dental professionals
Your dentist – Since dentists are given free samples of Parodontax, it's safe to say that you can ask about a toothpaste sample on your next visit to the dentist.
10. Marvis Toothpaste
This niche toothpaste brand has become popular in Amazon for its unique flavors (there's ginger, cinnamon, jasmin, aquatic, licorice, to name a few).
The most reliable way of getting free samples is by sending them a direct request here.
Other Ways to Get Free Toothpaste Samples
If you're in the UK or Asia, you can also get free Close-Up toothpaste samples by filling out this form.
Aside from the toothpaste brands above, you can also get free toothpaste from the following:
Your Dentist – If you can't wait for free toothpaste samples by mail, the easiest source of free toothpaste if your dentist. The best thing about samples given by your dentist is that they are usually medical-grade. You can find toothpaste for sensitive gums, kiddie toothpaste, toothpaste for people with braces, whitening toothpaste, and so on. And because it came from your dentist, there's a good chance they know if the product works or not.
Social media – Sometimes toothpaste companies do not advertise samples on their official sites. This shouldn't keep you from following them on social media, which is where most giveaways, promotions and freebies occur. Be included in these deals by following all your preferred toothpaste brands on their respective socials.
PinchME and other sample box sites – PinchME partners with hundreds of brands to create custom boxes that includes a set of sample-size products. While you have no control over which brand you can receive, it's still a cool way to get free toiletries.
If you want to stock up your toiletries with other freebies, check out the free razor post or you can just put all your effort in getting free Target gift cards, which you can use to buy any personal hygiene and other supplies you need.