Have you ever attended an NBA game only to learn it's your lucky day and they're giving away free hats? Then you attend more games in the hopes of getting more free caps, but never got to experience it again? Do you know why?
Don't Miss These Freebies...
Daily Goodie Box - Grab a GIANT box of free samples from some of the world's most popular brands.
Try Products - What's better than one giant box of free stuff? TWO giant boxes of free stuff. Join Try Products to get even more free samples shipped right to you.
P&G Rewards - Get over $100 in coupons to stuff you already buy, plus enter to win weekly gift boxes and gift cards.
Have you ever seen 1-dollar hats being offered at your favorite sports shop? Did you ever wonder what's the catch of the low, low price?
Aside from shirts, hats are one of the most produced and popular giveaways. People love getting them no matter the occasion, hat style or design.
One of the easiest ways to get free hats is to become a brand ambassador. Sites like Toluna and Survey Junkie pay you cash to work directly with companies like Nike, Samsung, Amazon, and Disney to improve their product lines.
If you're a collector of everything hats, may it be Cowboy hats, sports caps, army hats, Fedoras, flat caps, beanies, and other types of hats, here's everything you need to know about getting them for free, which companies to follow, and what kind of promotions to expect.
Types of Free Hats from Companies and How to Get Them
1. Free Winter Hats
During the holiday season, winter hats (the knitted ones) are a favorite giveaway of companies.
Every winter, Sledmaker Snow Daze asks their customers to upload photos of them riding the Snow Daze sled to join their giveaway. Six of the best entries win a free knit hat each year.
2. Sports Caps
This free hat category has a wide range of hat styles available. Some of them are offered as limited editions and only during game season, while others are based on company promo calendars.
The following are just examples of organizations and companies that regularly use and give away hats, caps, and other sport-appropriate headwear:
Baseballism
Each spring, Baseballism celebrates the start of the baseball season with two limited edition cap giveaways.
Each promotion only includes a limited number of baseball caps, which are distributed to certain brick-and-mortar locations.
During every Home Opener Cap Giveaway (here's the one in 2022 and 2023), the store locations, dates and times of availability, and other important information are published before release.
Customers prepare to visit the given dates, make any purchase, and try on a free baseball cap.
NBA
Basketball teams are always prepared with merch for giveaways, including jerseys, t-shirts, fanny packs, and caps. The terms and conditions of the promotion vary.
For example, the Cleveland Cavaliers announce their promotional events for the season where team-labeled products usually given away, including free hats.
Check the official NBA subsection of your favorite team – it is very likely that they have their own giveaways published there.
Better yet, subscribe to mailings for your favorite teams so you can be the first to know when there are giveaways.
Of course, also look out for hat shops. Hat Heaven, for example, has its own rewards program. Whenever you buy a sports hat, you get to earn points, which you can then "spend" for free hats.
3. Political Hats
Free hats are one of the most popular giveaways during campaign season, whether you're a Democrat or Republican (or neither).
In the months before any election (local or national), stop by a politician's headquarters and I bet you can find free hats being given away there.
4. Free Hats From Different Organizations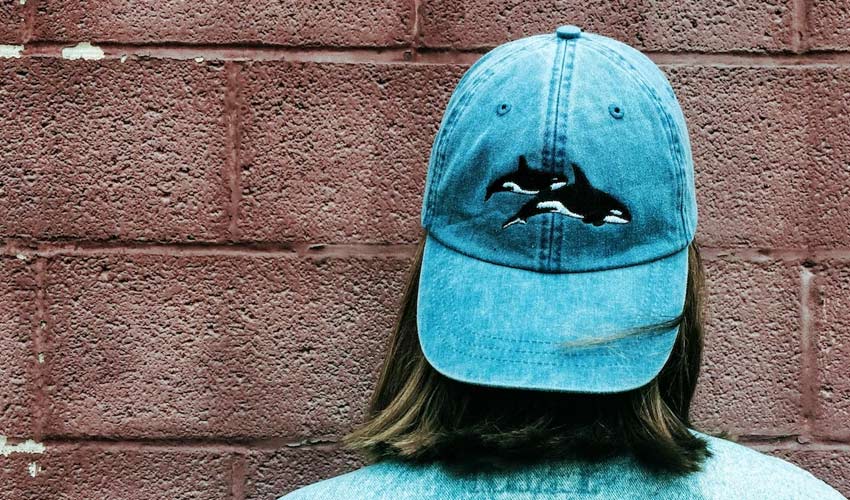 Both non-profit and for-profit organizations are serious about hosting events, producing giveaway merchandise, and creating items for fundraising.
Claim your free box of goodies now!
It's a giant box of free samples and it comes right to your door at no cost.
Click here and get yours.
The Heavenly Hats Foundation has a hat program that ships hats to patients in need. It may take 3 to 5 weeks to process the request. Please send a request only if you (or someone you know) is suffering from a medical condition and a hat would significantly help.
5. Private Companies
If you've seen hats by AT&T, Pepsi, VISA, Burger King, Apple, Taco Bell, Verizon, HBO, Facebook, and other private companies in the past, I'm pretty sure many of them are giveaway hats done as part of the company's marketing campaigns.
Although you could buy these brands on both official and unofficial stores, you could always watch out whenever your favorite brands hold free hat giveaways.
Here are a couple of examples:
Melin's Hat-a-Day Giveaway: To commemorate Melin's 10-year anniversary, they held a hat-a-day giveaway throughout 2023 as gratitude and appreciation for customer loyalty.
Pinnacle Promotions: Even smaller companies do this. Sometimes, it only takes a few clicks to get a free hat. where they featured the free hat giveaway in a video, and the only requirements to receive the cool free hat are to share the video and then fill out a form with your name and address where you'd like it shipped. No purchase is required.
Eaton's HALO hat: Even businesses like Eaton get in with the fun. Without any purchase needed, contractors can request a free Halo Hat by filling up the form.
While some companies use their official Facebook pages, others pick other social media platforms like Instagram or YouTube. Take Leaman Griffin of Midsouth Tire and Wheel – he held a week-long giveaway of trucker hats in exchange for just subscribing to his company's channel and commenting on the video. Pretty easy requirements, right?
Unfortunately, there's no magic calendar for when these promotions happen.
You just have to follow as many of your favorite brands as possible, hope to the Freebie Gods that the next item would be a free cap, hat, visor, or any other headgear of your dreams.
Be sure to follow instructions once you encounter these promos and able to join the fun.
6. Athletic Apparel Testing
Athletic brands sometimes hire product testers to try out their unreleased or rereleased clothes and other products.
While you're not guaranteed a free hat, it's worth applying to be part of these brands' product testing panel to get a chance to score free apparel.
Here are some product testing programs of well-known brands.
7. Follow Hat Brands Online and Get first Dibs on Giveaways
Let's say you're not looking for baseball caps or political hats.
For those in search of free hats for your day-to-day style or special-occasion fashion, I recommend you get acquainted with the brands of a particular hat style.
My trick is to visit a hat store like Hat Store World and explore different brands per hat type. From fedoras to beanies, bucket hats to other hat styles, you'll now have a list of brands that carry such hats. Follow them on their respective social media accounts one by one, then be prepared to join any contest, raffle and giveaway that could win you a free hat.
The $0 Free Hat from Online Stores
There are some online stores that sell hats with other hats listed as extremely cheap ($1) or completely free.
What's the catch, you ask?
Well, the catch depends entirely on the store you're ordering from. For example:
Include with another purchase — Many stores offering $0 to $1 hats require you to add these bargain-priced hats to your cart along with a full-priced hat or other products from the site.
You pay shipping and taxes — There are stores like e4Hats that make these hats completely inexpensive ($1 a pop) without the need to buy another full-priced item. e4Hats even allow you to buy multiple 1-dollar hats, as long as you take care of the shipping expenses and taxes.
Sign up for a newsletter — Sometimes, you just need to sign up for a store's newsletter to receive a free hat. Personal information is valuable, so any potential customer voluntarily giving their name, address, and phone number is significant for any retail company. One store that does this is Hat Club, which requires you to subscribe to their emails and follow their Instagram page for a chance to win a free hat every Friday.
The Bottom Line
Not all the examples above are delivered by mail. Sometimes, you have to attend an event, pick it up from a brick-and-mortar store, or even participate in games before you can get the free hat.
Like the post I recently shared about free clothes, hats with misprints are no longer being given away for free. While this could still happen every now and then, companies have discovered that even misprinted products have an audience and people actually buy them for their collections or just for fun.
Even if this is the case with misprinted hats, you still won't run out of ways to get a free hat. Good luck with the hunt!
And if none of the methods above work, you can always earn your way to free money by doing surveys, working towards rewards, or religiously using cashback apps. Once points are earned this way, you'll be able to exchange them for real cash that you can use to buy any kind of hat your heart desires.
Of course, if you're interested in similar freebies, check how to get free t-shirts, free shoes, free hoodies, free bags, and free socks to complete your attire.