Getting free shoes from popular brands may sound too good to be true, but the reality is that big shoe manufacturers send out free kicks all the time.
Don't Miss These Freebies...
Daily Goodie Box - Grab a GIANT box of free samples from some of the world's most popular brands.
Try Products - What's better than one giant box of free stuff? TWO giant boxes of free stuff. Join Try Products to get even more free samples shipped right to you.
P&G Rewards - Get over $100 in coupons to stuff you already buy, plus enter to win weekly gift boxes and gift cards.
One of the most common ways how to get free shoes is by signing up to be a product tester.
Other ways to get free sneakers include getting gift cards from Foot Locker, taking online surveys on sites like Swagbucks, or watching out for free shoe giveaways on social media.
Are you ready to get down to the nitty-gritty on how to get free shoes? Let's go!
12 Brands That Offer Free Shoes Online
If you're looking for free shoes from the big guys, do note that it IS possible to score some, but most of the time it's for future product testing and you'll be required to return them at the end of the test.
There are still ways to get some new kicks at no cost, and I'll cover those too.
For now, let's start with…
The giant shoe company, Nike, has a product testing program that accepts applications from different countries worldwide. Potential product testers fall under three groups: adults (18+), minors (13-17 yo), and children (12 years or younger). Parents fill out the application for children.
If you are wondering how to get free Nike shoes, you can click here to send in your application.
Once the application has been approved, Nike will send the shoes to be tested. After using the shoes for a given time, product testers need to log in to their tester account to share their feedback.
Nike will ask testers to send the shoes back for analysis by their Research and Development department. After the testers returned the shoes, they will be eligible to receive new products to be tested.
You can apply to become an Adidas product tester through their website. To be eligible, you have to be at least 18 years old and living in the US and they really don't want you working with the company listed above.
If approved to join the Adidas testing program, they'll send out shoes and ask that you wear them for 2-4 weeks and to keep a detailed daily log of your activities.
After the testing period, the shoes need to be sent back to them and the tester will have to complete a simple online questionnaire. Adidas will provide a return label, so testers don't have to worry about the shipping fee.
Check out New Balance's product testing page to sign up to be a product tester.
If accepted, one can test new product prototypes, and one is asked to share honest feedback to help the company improve its products.
Under Armour accepts product tester applications for adults and children (with parental consent).
Once accepted, they will send the product to the applicant's doorstep. And just like the other brands, testers will also be asked to return the shoes after using them for a few weeks.
Saucony, a company that focuses on selling running shoes and apparel is also enthusiastic about testing its products to improve their quality and performance. And by the flow of questions on their product testing application page, they seem to favor recreational and professional runners to test their shoes.
To be a product tester, one must be at least 18 years old. And interested individuals who live in the greater Boston area can also visit Saucony's lab in Waltham, MA to take part in various footwear tests.
For testers who sent their application online, they will receive the product at their doorsteps, and they will have to test the shoes for a given amount of time.
Brooks Sports takes pride in designing running clothing, gear, and shoes that can withstand anything that its wearers can.
Claim your free box of goodies now!
It's a giant box of free samples and it comes right to your door at no cost.
Click here and get yours.
Sign up to be a wear tester and get free shoes from Brooks. You need to be at least 18 years old, reside in the US, have your own email address, and be committed to creating the best running shoes in the world.
Puma is a German athletic brand that wants to know what you think of their shoes.
Puma also recruits product testers on a seasonal basis, and they're not currently processing applications. But you can increase your chances of being accepted into their product testing program by downloading the Pumatrac App on your smartphone, where you periodically get access to an application form.
If you live in New Zealand or select parts of Europe, being an ASICS FrontRunner may be the right program for you to get free shoes.
Those who apply to and are accepted to the program will be sent free shoes to test and evaluate. The website doesn't say whether you need to give the shoes back after the testing period, but it's better to just be ready to give them back.
If you're into something more extreme than just running outdoors, you may be interested in testing Columbia sportswear and shoes.
As with the other companies in this list, once they approve your application, they'll send you free shoes (and apparel at times) to test, and then return them when you've tested and provided Columbia with feedback.
They're not currently recruiting new product testers, but it's worth bookmarking this page and checking back.
Vans doesn't have a testing program like the shoe brands above, so you can't get free shoes by mail that way.
However, Vans has a loyalty/rewards program that could lead you to receiving the coolest pair of kicks.
Sign up to their Vans Family loyalty program (no purchase necessary) and begin collecting points. You can earn points from surveys, quizzes, feedback, and every time you purchase a Vans item.
If you're lucky, you might just be picked randomly to receive a pair of Vans. According to those who received one, no announcement was given. He just woke up one day to see the gift in the mail. He did however join the Vans Family awhile back and purchased a pair of shoes the month prior.
Every year, Crocs gives away 10,000 shoes and other accessories. However, this program is exclusive to healthcare professionals.
With the Crocs' "Free Pair for Healthcare" Program, someone else has to nominate you in order to get a pair.
Throughout the duration of this promo, nurses and other healthcare professionals can purchase any Crocs with 10% to 20% discount.
Sign up to the FLX Rewards program, earn points, and exchange your saved-up points with free shoes.
The best thing about Foot Locker is that you're not restricted to just a single brand.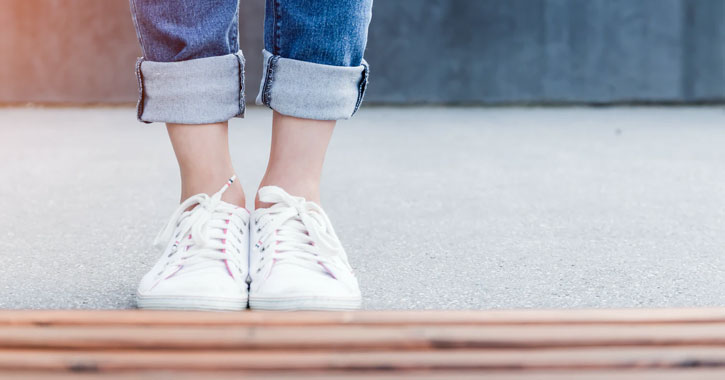 Free Shoes (Seasonal Deals)
At this time, Red Wing Shoes has closed its product testing program, but the company announced it could open again in the future.
When it resumes and you apply, wait 'til you're accepted. Red Wing Shoes will then send tester development samples that have not yet been released in the market. As a tester, one is expected to use the work boots in the toughest and dirtiest work conditions and report to the company how the boots held up.
All costs for the testing including the shipping are covered by the company. In most cases, the company will send back the boots to the testers for them to keep for good.
Being a subsidiary of Adidas, Reebok shares the same minimum requirements for applicants who want to be product testers. Reebok also follows the same testing process as Adidas.
Note that this program is closed as of mid-2023, but bookmark the page to be first to get into the program once it resumes. Check out their testing requirements and sign up to be a product tester today.
Free Shoes for Low-income Families
If you're struggling financially and want to receive free shoes for your kids or loved one, you can check out donation programs of the following organizations:
The Bottom Line
As you can see, there are several ways you can get free shoes whether or not you are a healthcare worker or a sports enthusiast.
However, if you want to get the latest products that are not yet out in the market, then, signing up to be a product tester is the best option.
And like what I've said at the start of this article, other ways to get free shoes include watching out for giveaways on social media, taking online surveys, and joining a brand's Rewards or VIP Program (just like with Foot Locker and Vans).
If you found this post helpful, be sure to check out my articles on how you can get free clothes, free t-shirts, and free hats.