Free cable TV is a god-send, especially if you're home sick and trying to catch up with your list of must-watch TV shows.
Don't Miss These Freebies...
Daily Goodie Box - Grab a GIANT box of free samples from some of the world's most popular brands.
Survey Junkie - Work with companies like Nike, Sony, and Apple and get paid to test out their latest products!
Inbox Dollars - Get paid to share your thoughts. Short surveys, high payouts, simply the best.
Ideally, we can all just subscribe to Netflix and the many other streaming services that popped out in late 2019, but those monthly fees do add up. This is particularly true if you choose to maintain Hulu, Amazon Prime Video, HBO GO, Disney Plus, or any other services at a time. (A lot of them do offer the first month free! So be sure to see if you qualify for that!)
If you're looking for ways to get free cable TV legally, you can try any of the following methods:
Free Cable TV Online
The internet could solve your lack of TV. Depending on what shows you're looking for, check out your options below:
1. Official websites of Network TV
Many TV networks let people watch their shows even without a subscription. Check with ABC, BBC, Bloomberg, Cartoon Network, CBS, CW, Discovery Network, Food Network, Fox,  Freeform, NBC, Nickelodeon, Nick Jr., PBS, PBS Kids, or even Channel4.com to see what shows you can find.
Although don't expect to watch the shows live, they will probably have the new episodes available a few hours or a day later than the premiere.
If you have a device like Apple TV or Roku, you can download the shows into your device, but episodes are usually only available for a limited time.
2. Sony's Crackle
Owned by Sony Pictures Entertainment, Crackle was founded in 2004 with a library of TV shows, movies and even original programming that are rotated on a monthly basis.
Access to any of the entertainment here is 100% free, but there will be ads.
Many of the shows here doesn't air anymore, but if you're looking for classics like The Shield, Seinfeld, or over 70 other TV shows, Crackle is pretty solid choice. Plus, creating an account is optional.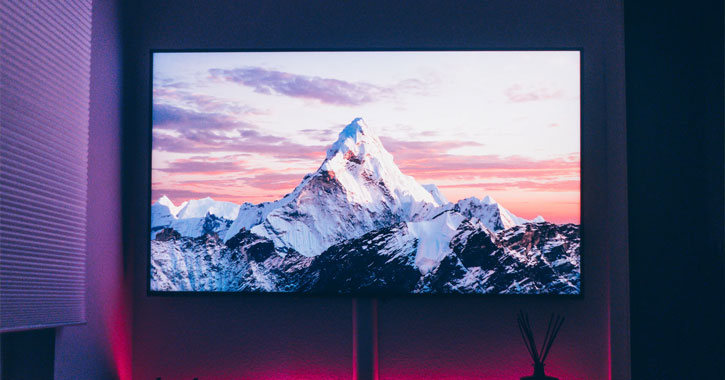 3. Vudu
Vudu is a site with an extensive amount of movies and TV shows for rent. The cool thing about this site is that the FREE section has a ton of titles. The only downside is that the free content come with ads.
If you find a TV show you want to watch, but isn't available free of charge, you can rent it out for as little as $0.99 or get a promo code to watch for free.
4. tubi TV
Tubi TV has a unique selection of movies and TV shows.
The titles are a bit older than the other sites, but you don't need to register to watch as well and that's always an edge in my book.
5. Amazon Prime
If you have an Amazon Prime account, you might already know that you will be given access to thousands of movies and TV shows as part of your membership.
6. popcornflix
popcornflix is another site with tons of free TV and movies online. You don't need to register, but it is completely 100% free.
If you're interested in discovering titles that are a bit obscure, you can find comedy, sci-fi, action and other genres here. You won't lose anything checking them out.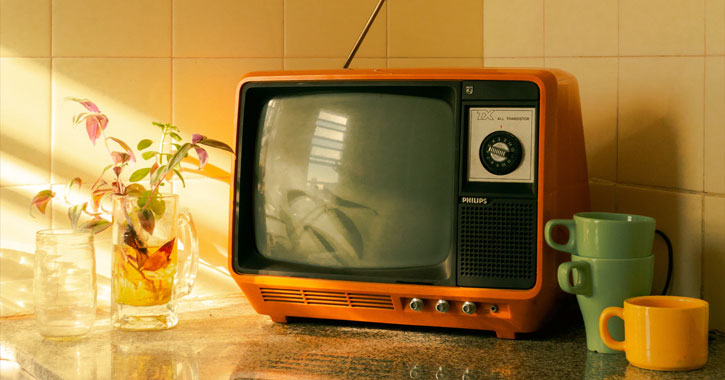 7. Retrovision
As its name suggest, Retrovision has a library of many oldies, but goodies.
There are popular TV shows like Beverly Hillbillies and Sherlock Holmes, which come from the 50s to 60s. The only downside to this site is that the entire series isn't readily available (they choose which episodes to showcase).
8. Classic Television Online
If you can't get enough of Retrovision, Classic Television Online is another site that provides free access to all the vintage TV shows you can watch.
There are primetime specials, late-night talk shows, daytime drama, and so on.
9. Nosey
Fans of daytime TV, morning news and other daytime drama would go crazy about the crazy amount of content available at Nosey for free.
You won't need an antenna or cable box, and it is available for Roku, Apple TV, iOS and Android devices.
Don't miss these...
These 3 sites will send you FREE stuff in the mail and PAY YOU to hear what you think about what you receive.
Toluna Influencers - Work directly with companies like Nike, Samsung, Amazon, and Disney to improve their product lines.
Inbox Dollars - Free $5.00 for signing up! Get paid to share your thoughts.
Vindale Research - Answer questions about products, shape the future, get paid up to $50 per response.
10. Kill the Cable Bill
Kill the Cable Bill is an awesome resource that updates where you can find free cable TV.
It also compares paid but good alternatives to cable TV, list of streaming tools, and guides on how to install antennas.
Free Cable TV Apps
If you prefer to watch cable TV on your phone, the following apps are pretty great to have when you're stuck in traffic or killing some time:
NewsON – This won't really replace your cable, but if you're after a ton of news, the NewsON app has hundreds of news streams from local and national news channels. You can even watch live news or choose from sports channels, weather, or entertainment. It's available for both Android and iOS phones.
Freecable TV App – Formerly known simply as "Free TV Shows App," Freecable TV app  is one of the best out of the hundreds of Android apps that offer the same thing. Freecable has a good reputation and has been dependable in giving access to over 170 channels. The only problem is that the shows may have a ton of ads, or could lag while watching. It's also available for iPhones and iPads.
YouTube – YouTube has a premium service called YouTube TV where you could watch over 70 channels from your app or computer. While it does give you two weeks free, it comes with a $50/month subscription fee after the trial. Your other option is to stick with the classic YouTube and find the official channels of TV networks or TV shows. If you're lucky, you can find complete seasons of the shows you want to watch.
Other Alternatives to Cable TV
Aside from the easy-to-access sites above and apps you can explore for free cable TV, there are other ways of watching cable TV shows without shelling out money.
For example, you may be surprised to discover that you could get basic cable by plugging a coax cable into the wall of your rented apartment complex. You won't have much control over accessing channels in an app, or upgrading to HD.
If you're shopping around for an internet service provider, many of them have packages that include cable TV. Compare packages from different companies before picking the provider. This is importance, since you'd likely be stuck with a contract for up to 24 months.
There are many amazing shows in recent years, so I hope you'd be able to binge-watch them like the rest of us.
And if you're looking for other free stuff that you could subscribe to, check out this list of cool free subscription boxes from food to grooming products that delivers on a monthly basis.