Cable subscriptions can range from $45 to as high as $150, depending on the provider and what channels you want to watch. It's no wonder more and more people are looking to get free cable TV.
Don't Miss These Freebies...
Daily Goodie Box - Grab a GIANT box of free samples from some of the world's most popular brands.
Try Products - What's better than one giant box of free stuff? TWO giant boxes of free stuff. Join Try Products to get even more free samples shipped right to you.
P&G Rewards - Get over $100 in coupons to stuff you already buy, plus enter to win weekly gift boxes and gift cards.
If this sounds like you, and you don't know where to start, then you're in luck!
Today, I list down the best ways to get free cable TV and save hundreds or thousands of dollars a year.
15 Ways to Get Free Cable TV
The internet could solve your lack of TV. Depending on what shows you're looking for, check out your options below:
1. Official websites of Network TV
Many TV networks let people watch their shows even without a subscription. Check the following websites to see what shows you can watch.
However, don't expect to watch the shows live. They will probably upload episodes a few hours or a day later than the TV premiere.
If you have a device like Apple TV or Roku, you can download the shows into your device, but episodes are usually only available for a limited time.
2. Subscribe to Streaming Services
Streaming services aren't exactly free, but a lot of them do offer the first month free, so try to see if you're qualified.
Here are some of the most popular streaming services that usually offer free trials.
Note: Netflix used to offer 30-day free trials, but stopped as of October 2020.
3. Sony's Crackle
Owned by Sony Pictures Entertainment, Crackle was founded in 2004 with a library of TV shows, movies, and original programming that are rotated on a monthly basis.
Access to any of the entertainment here is 100% free, but there will be ads.
Many of the shows here are off the air, but if you're looking for classics like The Shield, Seinfeld, or over 70 other TV shows, Crackle is a pretty solid choice. Plus, creating an account is optional.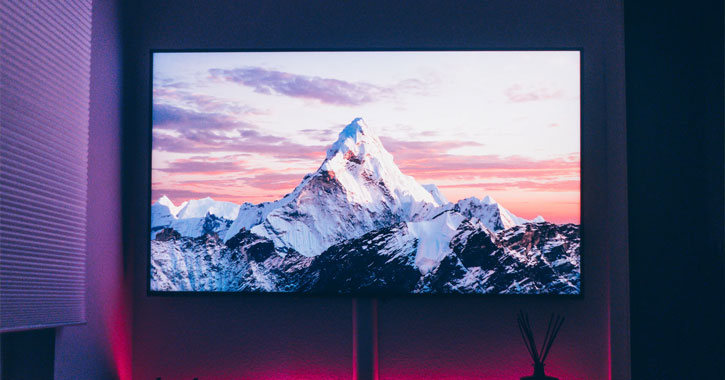 4. ViacomCBS' Pluto TV
Pluto TV is yet another free site that has hundreds of channels showing thousands of shows and movies.
You can also download the Pluto TV app on your Android or Apple phone so you can watch on the go. It's also available on Apple TV, Fire TV, and Google TV so you can watch for free right on your smart TV.
5. Vudu
Vudu is a site with an extensive amount of movies and TV shows for rent. The cool thing about this site is that the FREE section has a ton of titles. The only downside is that the free content comes with ads.
If you find a TV show you want to watch but isn't available free of charge, you can rent it out for as little as $0.99 or get a promo code to watch for free.
6. Tubi
Tubi has a unique selection of movies and TV shows.
The titles are a bit older than the other sites, but you don't need to register to watch as well and that's always an edge in my book.
7. Amazon Prime
If you already have an Amazon Prime account, you might already know that you have access to thousands of movies and TV shows as part of your membership.
8. Popcornflix
popcornflix is another site with tons of free TV and movies online. You don't need to register, but it is completely 100% free.
Claim your free box of goodies now!
It's a giant box of free samples and it comes right to your door at no cost.
Click here and get yours.
If you're interested in discovering titles that are a bit obscure, you can find comedy, sci-fi, action, and other genres here. You won't lose anything by checking them out.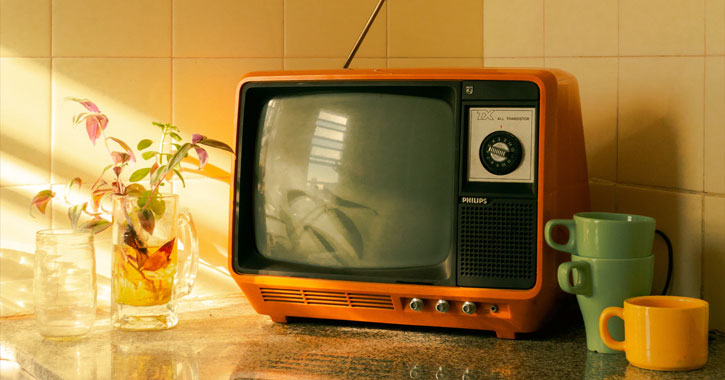 9. Classic Television Online
If vintage TV shows are your jam, Classic Television Online is a website that provides free access to all the vintage TV shows you can watch.
There are primetime specials, late-night talk shows, daytime dramas, and so on.
10. Nosey
Fans of daytime TV, morning news, and other daytime drama would go crazy about the crazy amount of content available at Nosey for free.
You won't need an antenna or cable box, and it is available for Roku, Apple TV, iOS, and Android devices.
11. ShareTV
ShareTV is a distribution partner of Hulu and it allows people to watch TV online for free. The platform lets the community of users keep track of when shows air new episodes.
ShareTV has a vast selection of TV shows you can watch online for free, and they also provide the platform on which you can watch these shows.
12. Xbox
Did you know that if you have an Xbox device, you can access live TV for free on your console?
Note that the Xbox Series X|S console does not have an HDMI in port. You won't be able to connect your cable or satellite receiver to the console. Instead, connect your cable or satellite directly to your TV.
13. Subscribe to Triple Play System
Triple Play System is a marketing term used by telco companies in describing their offer that combines broadband Internet access, television reception, and telephone communication over single broadband.
When you subscribe to a triple system like the one offered by Comcast Xfinity, you can get free premium channels as a bonus for buying the system.
14. Buy A Streaming Device (& Get Free Cable Access)
Streaming devices like Roku, Apple TV, Google Chromecast, or Amazon Fire TV are plug-and-play devices that connect your TV to any of the popular streaming services like Netflix, Apple TV+, Disney+, Amazon Prime Video, Vudu, etc.
You do have to set up accounts for the streaming service you want to use, but when you buy a device, you're often paired with access to TV channels at no extra cost.
15. Use Free Cable TV Apps
If you prefer to watch cable TV on your phone, the following apps are pretty great to have when you're stuck in traffic or killing some time:
NewsON
This won't really replace your cable, but if you're after a ton of news, the NewsON app has hundreds of news streams from local and national news channels. You can even watch live news or choose from sports channels, weather, or entertainment. It's available for both Android and iOS phones.
Freecable TV App
Formerly known simply as "Free TV Shows App," the Freecable TV App is one of the best out of the hundreds of Android apps that offer the same thing. Freecable has a good reputation and has been dependable in giving access to over 170 channels. The only problem is that the shows may have a ton of ads, or could lag while watching. It's also available for iPhones and iPads.
YouTube
YouTube has a premium service called YouTube TV where you could watch over 70 channels from your app or computer. While it does give you seven days free, it comes with a $64.99/month subscription fee after the trial. Your other option is to stick with the classic YouTube and find the official channels of TV networks or TV shows. If you're lucky, you can find complete seasons of the shows you want to watch.
Other Alternatives to Cable TV
Aside from the easy-to-access sites above and apps you can explore for free cable TV, there are other ways of watching cable TV shows without shelling out money.
For example, you may be surprised to discover that you could get basic cable by plugging a coax cable into the wall of your rented apartment complex. You won't have much control over accessing channels in an app or upgrading to HD.
If you're shopping around for an internet service provider, many of them have packages that include cable TV. Compare packages from different companies before picking the provider. This is important since you'd likely be stuck with a contract for up to 24 months.
There are many amazing shows in recent years, so I hope you'd be able to binge-watch them like the rest of us.
And if you're looking for other free stuff that you could subscribe to, check out this list of cool free subscription boxes from food to grooming products that deliver on a monthly basis.