Jewelry is a high-ticket item, and offering free jewelry on your website is a sure way to get your online store noticed.
Don't Miss These Freebies...
Daily Goodie Box - Grab a GIANT box of free samples from some of the world's most popular brands.
Try Products - What's better than one giant box of free stuff? TWO giant boxes of free stuff. Join Try Products to get even more free samples shipped right to you.
Survey Junkie - Test new products, keep them, and get paid for your feedback. Sign up for free to get started.
Reputable jewelry stores do this to drum up interest in their other non-free offerings, and there's no problem with this, but the problem is this gets used by others to steal information or to overcharge customers for low-quality products.
Today, we run down these free jewelry scams, how you can spot one, and legitimate websites where you can really get free jewelry.
Free Jewelry Scams To Watch Out For
Unfortunately, anytime you search for something free, or even when you aren't, the chances of stumbling on a scam are high. These are some of the free jewelry scams you need to be careful of.
1. The "only pay for the shipping" scam
This involves heavy advertising, especially on Instagram, for a free watch and then asking customers to just pay for the shipping and handling. The item is usually a watch, but sometimes it's a jewelry piece, such as a necklace, bracelet, or pair of earrings.
The scam is that these pieces of jewelry are oftentimes worth far, far less than the shipping and handling fee. These shady companies simply drop ship these pieces of jewelry to their customers.
Not only do they hugely profit, but the pieces of jewelry are also low-quality and very disappointing to their customers.
The good news is that unless the customers are in denial that they got ripped off, they won't go for it again.
2. The "Brand Ambassador" Scam
This scam mostly affects those who have plenty of followers on Instagram, but everyone can still certainly fall prey to this scam.
You'll receive a message or comment from a seemingly legitimate Instagram business account inviting you to send them a direct message to become a brand ambassador and offer you a discount on their jewelry, or even free jewelry but paid shipping and handling. These are all in exchange for posts to promote their jewelry on your website.
Similar to the "free shipping" scam, the value of the items you're being enticed to buy is much less than what you're paying for them.
Sometimes the jewelry doesn't even arrive.
3. The Fake Pandora Websites
This scam involves websites that look very similar to the Pandora website and tricks customers into providing their credit card and private information to shady companies.
They often reel in unsuspecting customers by including a "free gift with purchase." But if they do ship you a product, it would be knockoffs that are very low-quality, and again, that's if they indeed send you something.
Oftentimes, the sites close down without warning and without sending out the items ordered, leaving the customer high and dry.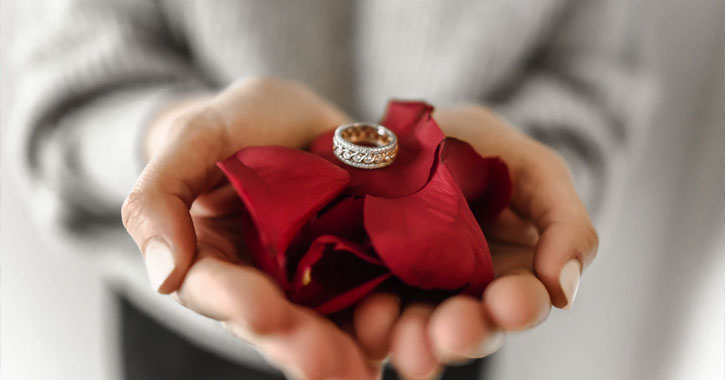 4. MLM Jewelry Store Scams
I'm not saying all MLMs are bad, but if the only way you could purchase an item from an online jewelry store is to become a member and recruit others, then it's a traditional pyramid scheme.
That's the only clue you need to stay away from the store and go elsewhere.
How To Really Get Free Jewelry
Unfortunately, no one is just going to mail you a diamond ring or a nice sapphire necklace.
There are some sites that do offer sweepstakes where you can enter your name for a chance of winning big prizes.
1. UltraContest.com
UltraContest.com is a free sweepstakes site where you can enter contests and possibly win a variety of prizes. Aside from free jewelry, you can also win cash, a vacation, even a house.
The site even has a page dedicated to winning free diamonds and other free jewelry.
Claim your free box of goodies now!
It's a giant box of free samples and it comes right to your door at no cost.
Click here and get yours.
This site is different from the previous ones in that the free jewelry isn't guaranteed; it is a sweepstakes after all. But it's not a scam. People actually win these contests.
While you can join Ultra Contest without subscribing to a plan, there are benefits (access to the community, entry tracker, or Daily Entries list) to paying the $3.99/month or $38.30/year plan.
To join one of the giveaways, just click "enter contest," fill out a form, and wait for the giveaway to end. Sometimes, you won't even know you won (the company will just send your prize at home as many winners have attested).
2. SuperJeweler
SuperJeweler holds a monthly giveaway for diamond stud earrings valued at $5,000 and other awesome jewelry.
Most of the giveaways are announced on SuperJeweler's Facebook account. Usually, the giveaways do not require any purchase and it is open to anyone 18 years old or older (from any country).
If you win, SuperJeweler will shoulder the shipping fees. However, those overseas would have to handle custom fees themselves.
SuperJeweler hosts these giveaways to entice buyers to their online store, which isn't bad. Their offerings are beautiful, and they have both a lifetime guarantee for real diamonds and gemstones and a 60-day money-back guarantee on all products.
3. Silver Jewelry Club
Silver Jewelry Club offers free jewelry, for which you need to still pay shipping and handling. They are backed by the jewelry retailer Peora and they offer free jewelry to attract more customers to their online store and buy their regular-priced jewels.
Silver Jewelry Club also has daily deals featuring heavily discounted jewelry (not free, though). You can also subscribe to their newsletter to get informed of new daily deals and new free offerings.
The selection of free jewelry in the Silver Jewelry Club is limited, but enough if you just want to see if Peora jewelry fits your style.
4. Free Fashion Jewelry
The price of fashion jewelry is a LOT lower than authentic jewelry, so expect most freebies to be in this category.
TTT Fashion jewelry gives away free jewelry samples, whether you are looking for a piece of jewelry with simple or delicate and complex design. Just send a demo file & Get your sample quickly.
LA-based store Palm Jewellers has been giving away this 14mm diamond prong Cuban chain (in 18k white gold or 18k yellow gold plating) and lengths of 18-, 20- or 24-inch variations. you can get this at no cost, but you do need to pay for shipping and handling.
Paparazzi Accessories accepts consultants who are paid up to 35% to 45% commission for referrals. It works because all their products are priced at $5, so commissions work out to around $1.75 to $2.25 per item sold. All the commissions you make can now be used to pay for your own free jewelry.
5. Giveaways from Your Favorite Online Jewelry Stores
Almost all types of online stores host giveaways to not only reward existing customers, but also spread the word about the company and attract new customers.
Here are examples of free jewelry you can get from giveaways:
REALM Fine + Fashion Jewelry – This collab giveaway has a $725 value prize – a pair of Spirit Python Hoop Earrings & an Everyday Chain Necklace in 18K Rose Gold Vermeil.
Good Fortune Jewelry – Good Fortune Jewelry always hosts free jewelry giveaways. What I like about this store is that you can join without purchase – and they publish photos of winners for every giveaway.
The Buchroeders Jewelers – To get a chance to win the 3-carat diamond from The Buchroeders Jewelers, you just have to fill out the online submission form.
BONUS: Free Jewelry from Freebie sites
Freebie sites are essentially directories of links to get free samples of many different types of products. They also offer coupons that they can redeem for free samples either in online stores or physical stores.
Free samples that are offered in freebie sites are for products that range from health and medicine, car accessories, food, household items, kitchen items, baby essentials, pet products, books, clothes, sports items, electronics, music, and many more.
Note, though, that freebie sites are a link between consumers and the companies that offer free samples. This means that the freebie site has nothing to do with actually shipping the free samples. Allow at least 4 to 6 weeks to get your free sample.
In addition, with few exceptions, signing up with these sites are free. A number of them will also ask you to review the samples that you receive.
How To Avoid Fake Jewelry Scams
You need to have your guard up constantly when you're browsing the internet for freebies and good deals, because someone, somewhere is out there to scam you out of your money or your personal information to use for shady purposes.
Here are some things to look out for to make sure you don't get scammed for free jewelry.
Website design
If the website design looks like the default template, designed ten years ago, or full of grammatical and spelling errors, it's a telltale sign that it's not a credible website.
Another sign of a website that's not to be trusted is if the prefix is "http://" and not "https://"; you always want a secure connection, especially if you're going to submit your email address and some of your information.
User reviews
Search the internet for reviews and comments about the website and learn whether they deliver on their promise.
Required information
It's normal for these websites to ask for your email address to send you updates and remind you of their store, basically. Shipping information is also a basic requirement since they need to know where to ship the free jewelry.
But if they ask for more personal information, such as social security numbers, passport information, or
Payment method
Even though the item is free, stores normally would ask for a payment method to cover the shipping and handling fees.
Secure payment methods, such as Verified by Visa, Mastercard SecureCode, or PayPal are preferable to less secure ones, such as wire transfers (such as Western Union or Moneygram), reloadable cards (such as MoneyPak, Green Dot, Reloadit), or gift cards (e.g., Amazon, Target, or iTunes).
Where To Get Other Free Jewelry & Fashion Accessories
Finding sites that give away free jewelry is nearly impossible and you are likely to run into a few scams. But use our tips above and common sense: if something seems too good to be true, it definitely is.
Jewelry is lovely, but if it doesn't tickle your fancy, check out our guides on how to get free hats, free shoes, free gloves, free skateboarding gear, free sunglasses, free t-shirts, and other free clothes.