On average, US drivers spend around $500 a month for gas, so if you're able to collect free gas cards to reduce this expense, wouldn't you take it?
The answer is probably a no-brainer. Unfortunately, not many people are aware or have the patience to obtain these freebies.
But if you're really trying to downsize your expenses, you may find some of the following tricks worth the trouble.
1. Do Stuff Online to Earn Free Gas Cards
From survey sites to gift card websites, there are several websites that you should bookmark for your fuel money fundraising. These include:
Don't Miss These Freebies...
Sign up for all 3 sites to get regular freebies in the mail.
Daily Goodie Box - Grab a GIANT box of free samples from some of the world's most popular brands.
Freebies.com - Similar to Daily Goodie Box. Create an account, pick which samples you want, and get a big box of free stuff delievered straight to you.
SwagBucks - Free $10.00 for signing up! Trade your thoughts for cash.
Swagbucks – This site rewards you whenever you watch videos, answer surveys, complete offers, shopping online through Swagbucks and participate in other activities. It is possible to earn up to $5 in rewards, which may seem small now, but if you keep at it religiously for 30 days, that $5/day could be $150/month you can redeem as free gas cards or cash.
Inbox Dollars – Another legit company known for paying users, Inbox Dollars even jump-start your earnings with $5 just by joining.
Survey Junkie – This is similar to Swagbucks and Inbox Dollars, but the task is exclusive only to completing paid online surveys. The coolest thing about Survey Junkie, which gives it an edge over other similar sites, is that even if you don't qualify for a particular survey, you will still earn some rewards for your time.
Note that the sites above not always have gas cards you can redeem for, but they will always have PayPal as an option for payout. That's real money you can spend for as much fuel as your vehicle needs.
Just like my post about obtaining free Steam gift cards, not all sites provide free gas cards (or Steam cards), but because they allow you to earn extra cash, you can use this for your weekly gas money.
2. Get Free Gas Cards from Rewards and Rebates
Rewards, cashbacks, and rebates are all great because you earn money for spending money.
Here are some places you might find these programs:
Credit Card Cashback
If you use credit cards, check the website for cashback promos.
Some cards offer from 2% up to 10% cashback on gasoline purchases all year-round. Others make it exclusive to certain cards, such as the Bank of America Gas Rewards card or Blue Cash Preferred Card from American Express.
Sometimes, gasoline purchase is just one of many rotating categories of a bank's credit card cashback promo.
You'd have to check with your particular bank if you already have an existing credit card. If you're shopping for one, include gas rebates as a major consideration.
Travel Rebates
Those who travel regularly should look out for hotel promos, such as the rewards program offered by Best Western Hotels.
You accumulate points with every stay, which you can then redeem for gas cards at certain gas stations.
Grocery store rewards
Grocery runs are part of life, so if your favorite store has a loyalty program, check if you can redeem points towards gas at their gas stations or partner stations. Here are some examples:
Gas Station Rewards Programs
Almost all gas stations have their own loyalty programs, which give you a chance to earn money back whenever you fill in your tank.
BPme Rewards – If you have the BPme Rewards card, you can start saving 5¢ on every gallon you purchase fuel at BP and Amoco stations.
Exxon Rewards Program – You can use your card, phone number, or app to collect rewards from Exxon™ and Mobil™ stations. You'll automatically earn 3¢/gallon in points to use for savings at checkout on future purchases.
Circle K Rewards – The Circle K Easy Rewards program offers 10 points per gallon and another 20 points per dollar spent on all food, snacks and non-alcoholic beverages.
Flying J – Download the MyPilot app and save up to 3cent per gas gallon. You can also earn myRewards points when you make a purchase.
Kum & Go – With the company's rewards program, earn 5 points for every $1 spent on qualifying in-store purchases and 2 points on every gallon of fuel.
Shell – When you join the Fuel Rewards program, you instantly become Gold Status and save 5¢/gal when you fill up at participating Shell stations.
Speedway's Speedy Rewards – Buy anything (gas, food, or anything else) from Speedway and earn points. Each gallon of gas earns you 10 points, while each dollar spent on anything inside nets you 20 points.
Chevron – This company has partnered with Safeway and Albertson's grocery stores to reward you with every purchase and help you earn free gas in the future. Check the company site for current gas promos.
Other gas stations like Love's only have a rewards program aimed at professional drivers.
Retail stores
Even your favorite local stores could have rewards programs that could help you earn some fuel money without working for it.
A good example of this is CVS and its ExtraCare Rewards card that sometimes giveaway free $10 gas cards with certain amounts purchased.
Check with other retail stores for similar promos.
Scan-Your-Shopping-Receipt Rewards Apps
If you don't keep receipts when shopping or dining out, it's a good time to start now. There are plenty of apps and sites (such as Ibotta and Receipt Hog) that reward you to upload your receipts. Just download the app, take a picture of the receipt and earn points immediately based on the purchases you made.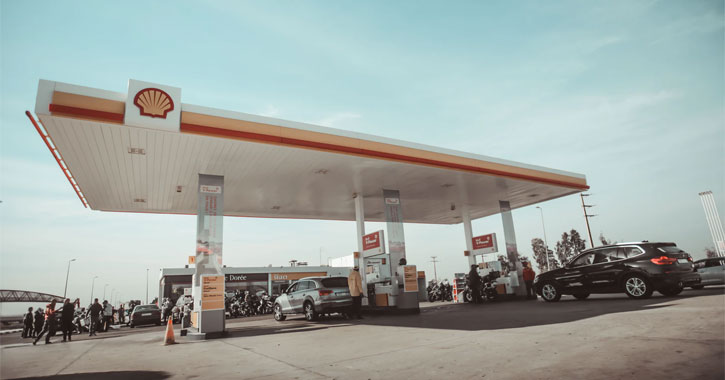 3. Win Free Gas Cards Straight from Fuel Companies
Follow the social media platforms of all the fuel companies and gas stations you frequent.
You can also subscribe to their newsletters or text alerts to be updated with product offers, contests and giveaways.
Sometimes, the prize is free gas cards. Other times, you'll get discounts. If you're lucky, you may land the jackpot of all free gas giveaways and win a year's worth of gas. Your chances would probably slim, but there's nothing to lose if you join these contests, right?
Don't miss these...
These 3 sites will send you FREE stuff in the mail and PAY YOU to hear what you think about what you receive.
Inbox Dollars - Free $5.00 for signing up! Get paid to share your thoughts.
Toluna Influencers - Work directly with companies like Nike, Samsung, Amazon, and Disney to improve their product lines.
Vindale Research - Answer questions about products, shape the future, get paid up to $50 per response.
4. Ask For Help
Since 2008 non-profit organization Free Gas USA helped low income families pay for fuel to get to work with monthly grants from $50 to $1,200.
Although this specific fuel card program from Free Gas USA stopped in 2019, you might be qualified to get free gas from the government, churches and certain organizations such as the local Salvation Army and other local charities.
These kinds of help exist. The only problem is they're in high demand and the funds can be limited.
The Bottom Line
If you're unable to take advantage of the tips above for one reason or another, you could always find the next best thing: discounted gas.
You can download apps like GasBuddy, which partnered with over 150,000 gas stations across US, Canada and Australia. It's available for Android and iOS phones and can be used to find the cheapest gas near you, or just pay through GasBuddy to save 5¢ per gallon, and 10% for parking, shopping, dining at GasBuddy locations.
Gift Card Granny is a site you should bookmark, if you want to buy cheap gas cards anytime. Here you could save from 5% to 10% of the regular price of popular brands like Exxon Mobil, BP, Speedway, and more.
Many newer cars are fuel-efficient, so even if driving is a necessity, regular gas purchases aren't too much of a burden financially.
Unfortunately, not everyone could just sell their current cars and buy newer models. If you can relate and feel hopeless with rising fuel prices, hopefully this list of ways to get free gas cards can give you some kind of hope.