If you're a cat person and felt a little left out with my free dog stuff post, this one's for you!
Don't Miss These Freebies...
Daily Goodie Box - Grab a GIANT box of free samples from some of the world's most popular brands.
Survey Junkie - Work with companies like Nike, Sony, and Apple and get paid to test out their latest products!
Inbox Dollars - Get paid to share your thoughts. Short surveys, high payouts, simply the best.
I've handpicked all the goodies made free by the cat supply industry once a year, every month, or even just occasionally.
Free Cat Food Samples
Let's begin with free cat food since this is the most consistent, highest expense you probably have.
Nutrish, the pet food company owned by Rachel Ray, gives away cat food and treats for very cheap when you decide to switch brands. It isn't free, but if you're shopping around for other cat food to try, then this deal is pretty good.
For a dollar plus shipping cost, Life's Abundance will send you a small pack of premium dry cat food, gourmet cat treats for skin and coat, as well as the company's Instinctive Choice Premium Canned Cat Food.
Purina also has a similar promo, but the coupon only pays for $5 of any product you choose. And they made it interesting with the "28 day challenge."
Canadian brand PetCurean lets you save $5 off any cat food and treats as well.
If you're a member of the PetSmart Treats Program, your cats could get a free surprise on their birthdays.
You can also request free cat food samples directly from major brands like Friskies, Whiskas, Purina, Fancy Feast, Alley Cat, and many others. Sometimes, these companies do not indicate whether or not they're providing samples, but there's really no harm in trying.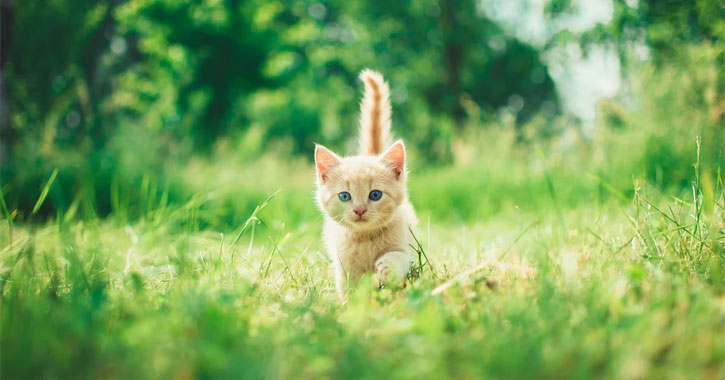 Other Free Cat Stuff
From free supplements to toys and other cat stuff, take advantage of these freebies for your feline babies:
Carlson Pet Products – If you're up for answering surveys or joining online focus groups, you can receive and test pet products like cages, crates, pens, and other similar accessories.
Diagel – This orally-given gel helps cats and dogs with digestive upsets. It promotes bowel health and GI function of pets of all ages.
Synacore – This product from Van Beek Natural Science consists of a uniquely formulated synbiotic containing probiotics, prebiotics, enzymes and vitamins. The form is a bit comprehensive and the cat supplement freebies are going to be sent to your pet's clinic instead of your home.
Petpads – Fill out this form to receive free PetsWorld training pads and waste bag samples.
Cats.place – There are some cool cat freebies posted on this site, such as a set of adorable cat toys, or brush gloves for cat grooming.
Nupro Supplements – If you're looking for cat supplements, you can try out Nupro Natural pet supplements by calling 800-360-3300.
Cat It – This grooming kit set looks super chic in its own container and includes essential brushes and tools to take care of your cat's beautiful fur. You have to register to get yours.
Arm & Hammer – Join the ARM & HAMMERTMKitty Krew community to get kitty litter or other cat product freebies.
ASPCA – It may take 4 to 6 weeks for you to receive this, but filling up this form gets you a FREE ASPCA Pet Safety Pack Kit that includes a pet rescue window decal and ASPCA Animal Poison Control Center magnet.
Fauna Care – For cats and other pets who usually gets cuts and scrapes, Fauna Care is giving away a free sample of Silver Spray in exchange for a review (and before/after pictures of the wound).
Elsey's Precious Cat Litter – If this is your cat's brand, save a receipt next time, fill in the form and attach a photo of the receipt so you could get up to 40 pounds of free Dr. Elsey's cat litter.
Banfield Pet Hospital and PetSmart offers new clients a free office visit and veterinary consultation. Fill out this form to see more details.
The Bottom Line
Compared to dog freebies, there are lesser free cat food and other stuff available online.
The good news though is that you have other reliable sources (aside from the list I've shown above). First is your vet – you can find samples of cat supplements, medicine, grooming tools and other items that would promote excellent health and healing of your cats.
When it comes to free cat food, treats, and other edibles, your best bet is to visit your local pet shop. In most cases, pet food companies send out freebies to pet shops exactly so pets of new customers could try out their products.