Yoga classes are everywhere, but if you're not ready to commit to a monthly fee at the nearest yoga school, your next best bet is to stay at home and join free yoga classes online.
Don't Miss These Freebies...
Daily Goodie Box - Grab a GIANT box of free samples from some of the world's most popular brands.
Try Products - What's better than one giant box of free stuff? TWO giant boxes of free stuff. Join Try Products to get even more free samples shipped right to you.
Survey Junkie - Work with companies like Nike, Sony, and Apple and get paid to test out their latest products!
Yoga is a mental and spiritual practice with a holistic approach to physical training no other workouts could provide. It tackles breathing exercises, meditation, proper posture and a host of techniques back with a 5,000-year history in ancient Indian philosophy.
Whether you're a beginner or someone who has experience with yoga, you'll definitely love these free yoga lessons below…
10 Sites with Free Yoga Lessons
This non-profit website is for both yoga teachers and students.
It is free for those who want to learn, but those who wish to teach are required to register and pay a fee. There are prenatal classes and numerous yoga styles from Ashtanga to Kundalini.
This community also holds retreats, so if you've graduated from doing yoga at home by yourself, you can meet like-minded folks at these events.
Since mid-2012, Adriene has been on YouTube sharing some non-intimidating yoga classes with topics like "Yoga at Your Desk" and "Yoga for Cramps and PMS."
The videos are perfect for beginners and those who are in it for the posture, breathing techniques and relaxation (instead of the more spiritual yoga).
Today, she now has over 6 million subscribers and her own website where she shares more content.
You can follow free yoga lessons here, but you have to register first. The cool thing about the videos are they're filmed outdoors to give you a nature vibe.
Unlike other sources, Be More Yogic keeps the number of instructors small, so you can follow your favorites much easier.
If you want more content, you have the option of paying for premium membership at $67.50/year.
Yome originated as YouTube videos and have turned into a full-fledged yoga community.
The website now has turned into a massive video catalog from various teachers.
You can sort through the videos by level, style, topic or instructor. Even videos of Adriene (the yoga teacher above) are featured here, so expect a good mix of videos.
As a member of Yome, you can save your favorite videos on your account and get back to it the next day.
Makers of cool workout clothes and yoga pants, Lululemon also has a section on its websites for free yoga lessons. The yoga videos are led by brand ambassadors.
If you enjoyed Lululemon's online sessions too much and want more, you can join the Sweat With Us program if there are schedules near you. These in-person classes are held at Lululemon's locations, so better check if they offer something nearby.
There are several noteworthy YouTube channels who have been contributing free yoga sessions for years.
One of them is YogaWorks teacher Lesley Fightmaster who shares advanced yoga lessons in Hatha, Ashtanga, Vinsaya and more.
Lesley usually upload a new 45-minute-long yoga class on Mondays, so better subscribe. These videos may have no sound and look absolutely peaceful, but the moves are definitely challenging and sweat-inducing.
The Bad Yogi began as a YouTube channel, then branched out into its own community tackling fitness, nutrition, wellness and life tips as well. It encourages people to do yoga even if it isn't perfect.
Claim your free box of goodies now!
It's a giant box of free samples and it comes right to your door at no cost.
Click here and get yours.
Don't miss the 4-week yoga challenge, or the 100 Yoga Poses series.
Intense yoga for the guys. Instructed by author and fitness trainer Sean Vigue, the yoga routines he makes are quite non-traditional (power yoga for athletes, yoga targeting certain muscles groups, and so on), but his videos are definitely comprehensive.
On his site, you'll find a catalog full of his yoga videos (which is paid and organized as a program), but you can take advantage the same tips and routines if you head over to his YouTube channel.
If  you're interested in doing yoga for weight loss, check out PsycheTruth's YouTube channel and join the 5-day yoga for weight loss challenge.
The channel also gives tips on total wellness, back pain, happiness, and more.
PsycheTruth is ideal for beginners – you'll enjoy the yoga for dummies series.
Focuses on Vinyasa flow yoga & meditation with classes appropriate for people who have never done yoga before.
Not only will you get full body workouts from Larkin's yoga flow series, you'll also improve your flexibility through balancing yoga exercises.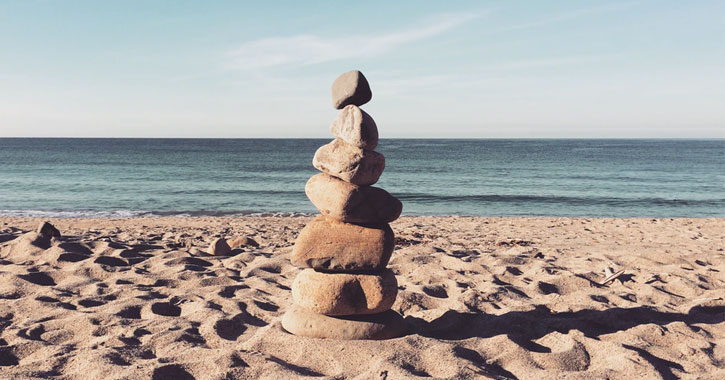 Free Yoga Apps
You can do yoga everywhere these days, so if you want to bring your yoga sessions wherever you go, check out these awesome yoga apps:
Online Yoga Lessons with Free Trials
If you're willing to pay, here are two must-check out yoga programs with free trial. Take advantage of that trial period, so you'll know if the lessons are a good fit for you:
The Yoga Collective – With dozens of yoga classes, from beginner to advanced, you can choose from 5-minute to an hour-long sessions with the teacher you prefer. The Yoga Collective has a wide range of styles catering to pregnant women, beginners, Vinyasa fans, pilates lovers, and people who follow other types of yoga techniques.
Yoga International – Stream hundreds of expertly led yoga & meditation classes on any device. You can have access to 500+ expert teachers across yoga therapy, anatomy, meditation, and more. There are short programs that end after 7 to 10 days, and longer yoga courses with a focus on various topics like Yoga therapy for depression.
The Bottom Line
Aside from these online resources, you can find free yoga classes in places like your church, school, government-hosted events, and even your workplace.
Hunt these classes via Facebook events, bulletin boards in the office/school, organic food stores and fitness stores.
Yoga studios usually charge sky-high fees, but this shouldn't stop you from learning how to do the type of yoga you've always wished you could do. There are plenty of places that offer free yoga lessons. You just need to go out and find them.