No one should be buying pens, since there are virtually hundreds of free pens being given away throughout the year.
Don't Miss These Freebies...
Daily Goodie Box - Grab a GIANT box of free samples from some of the world's most popular brands.
Try Products - What's better than one giant box of free stuff? TWO giant boxes of free stuff. Join Try Products to get even more free samples shipped right to you.
Survey Junkie - Work with companies like Nike, Sony, and Apple and get paid to test out their latest products!
If you aren't an architect, artist, or any professional who requires superior-quality pens for the job, then grabbing free pens would ensure your office is always stocked up with writing materials without spending a cent.
There are several kinds of freebie pens available, but the most common ones are those given by companies to individuals as a way to promote their name (like those banks give away), and those given by printing companies to other businesses as a showcase of what they can do for future bulk orders.
7 Companies Giving Away Free Pens to Anyone
If you're a non-business owner, but want to gift custom pens in the future, some companies do giveaways even for individuals.
Other companies on this list giveaway branded pens as a way to promote their business and collect your information.
If you're a teacher, you can get free pens and other school supplies from organization programs like SchoolHouseSupplies.org's 'The Free Store for Teachers.' This is mostly local and is only offered for teachers working within a particular city or state.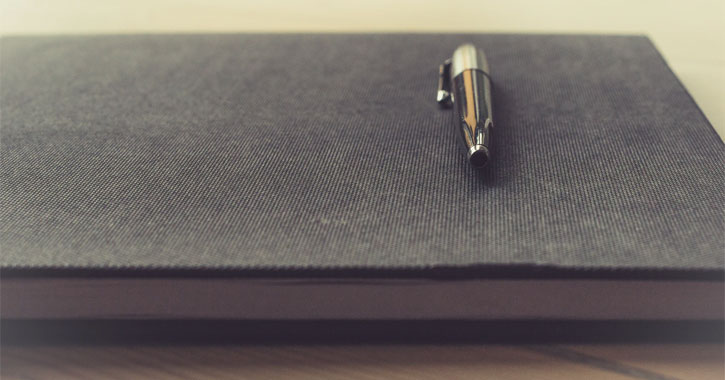 13 Free Pen Sample Request for Businesses
Business owners are luckier.
Printing companies and makers of promotional items usually give free pen samples, as long as you can prove you're a business or organization. These samples are given away, so would-be customers could see the imprinting quality of the company and hopefully, order bulk after they've seen the product in person.
Below are some companies that giveaway free pens to potential business clients:
Penfactory – You may request a specific color, but it will only be honored if samples of that color is available. Limited to 1 free sample request per business.
Banner-Pens – This company gives up to 3 types of free pens of your choice. Just fill-up this request form and wait for your promotional pens.
Pens.com – Free samples valid for business in the US. Fill up the form and get 1 pen, but if you call 1-866-900-7367 for inquiries and request samples, you can get up to 2.
JailPens.com – For organizations looking for pens with all-plastic build and water-based non-toxic ink that are ideal for correctional facilities, these pens fit the bill.
Amsterdam Printing – Request a free sample by calling 1.800.833.6231, or window-shopping the type of pen you like from their catalog. You may request up to 5 samples within a 90-day period, but they're only free of charge if under $7. Note that other items cannot be sampled.
MacroPromos.com – You can request samples by pen brands, which is pretty cool if you're a fan of Sharpies, Pilot, and so on. Visit the brand page and you'll see all the pens under that particular brand. Just click on "Get a Free Sample" and continue window-shopping. MacroPromos can send up to 5 pens for businesses and professional institutions
Myron – This is another company offering promotional products and gifts, but it only provides free samples of pens and other items to qualifying businesses and organizations. Samples given are standard imprints, so don't expect custom pens sent your way.
Eco Promotions Online – Get up to $10 worth of free pens, which includes a random imprint or blank. Choose the style of pen and click "request sample" below product description to add to cart. Limited to 2 samples per customer per day. You have to register to process your sample, or email info@ecopromotionsonline.com or call 877.326.9467.
My Promotional Pens – You can sort through the available pens, "request sample" and wait for the company to process it for you. You'll need to be registered to ask for pen samples though. You can also call 866-856-7063 or email them at orders@mypromotionalpens.com.
LogoHQ – LogoHQ provides pen samples with random imprints for FREE! Just click "request sample" on any product page (or give them a call at 800-694-9424) and your samples will be on their way.
Deluxe.com – This company provides qualified customers up to 2 free pens (without imprint) free of charge, as long as the items plus ground shipping cost do not go higher than $10. Receive the item within a week. Register an account first, search through the pen catalog and just click the "request sample" button.
Innovation Line – Innovation Line has been around since 1983, so they're a pretty old company providing promotional custom products. Their free pens are part of a pack with notebooks and you have to shoulder shipping cost via UPS or FedEx.
4AllPromos.com – Sort through the pens, look for the designs you like, find the "click here to request one" link, and fill-up the form. Most samples are free of charge, but if you live outside of the continental U.S. or you choose a higher-priced pen, you might need to pay for some of the cost.
The Bottom Line
Sometimes, you can get free pens from big chain stores like Target and Walmart when you buy a particular product or accumulate a certain amount or rewards. If you haven't
You can even follow pen makers like BIC and check out their promos.
When new pen products are released, Chromatek invites people for product testing. You have to pay for the pens first, but the company refunds once you submit review of the product.
If you're interested in other printed freebies, here is a list of 2020 calendars, stickers, and address labels all free of charge.