If you're trying to spruce up a plain boring wall in your office, garage, or any other room, check out these free posters you can get by mail. They're not paintings and other works of art, but they're pretty awesome nonetheless.
Don't Miss These Freebies...
Daily Goodie Box - Grab a GIANT box of free samples from some of the world's most popular brands.
Try Products - What's better than one giant box of free stuff? TWO giant boxes of free stuff. Join Try Products to get even more free samples shipped right to you.
Opinion Outpost - Work with companies like Nike, Sony, and Apple and get paid to test out their latest products!
For those who would prefer to create their own posters, skip to the bottom of this post where I'll show you how to get ready-to-print posters edited to fit your style and then printed out from the comforts of your own home.
10 Free Posters to Claim
During my research, I've discovered that many of the free posters that you can request delivered to your home are educational. From teacher resources, to planting guides, check out the free, ready-to-hang posters you can request as well:
This 11×17 poster was created as part of a CDC program to promote healthy contact lens wear-and-care recommendations in teens.
Perfect for school setting, or as a poster for a teen's room. There are other free posters similar to this contact-lens inspired poster.
The World Wide Fund for Nature, formerly known as the World Wildlife Fund, is giving away a pack of freebies that includes fundraising ideas booklet, posters, collection box, stickers, and other promotional materials.
You have to fill-out the form and state how you're planning to raise money for the organization. Pre-covid19, this pack arrived about 5 weeks after filling out the form.
This is exclusive for teachers. There's no going around it, since the address you're supposed to provide on the form must be a valid school address, valid e-mail address and valid school name.
Choose from several awesome geography and science themes. If you're from the US, these free posters may take longer to arrive since they're originating from the UK.
2020 marks the return of Toyota's legendary sports car, and as a way to celebrate this return, Toyota is giving away free posters of its blueprint.
You must subscribe to Toyota's newsletter, if you wish to claim your poster and it's limited to one per household.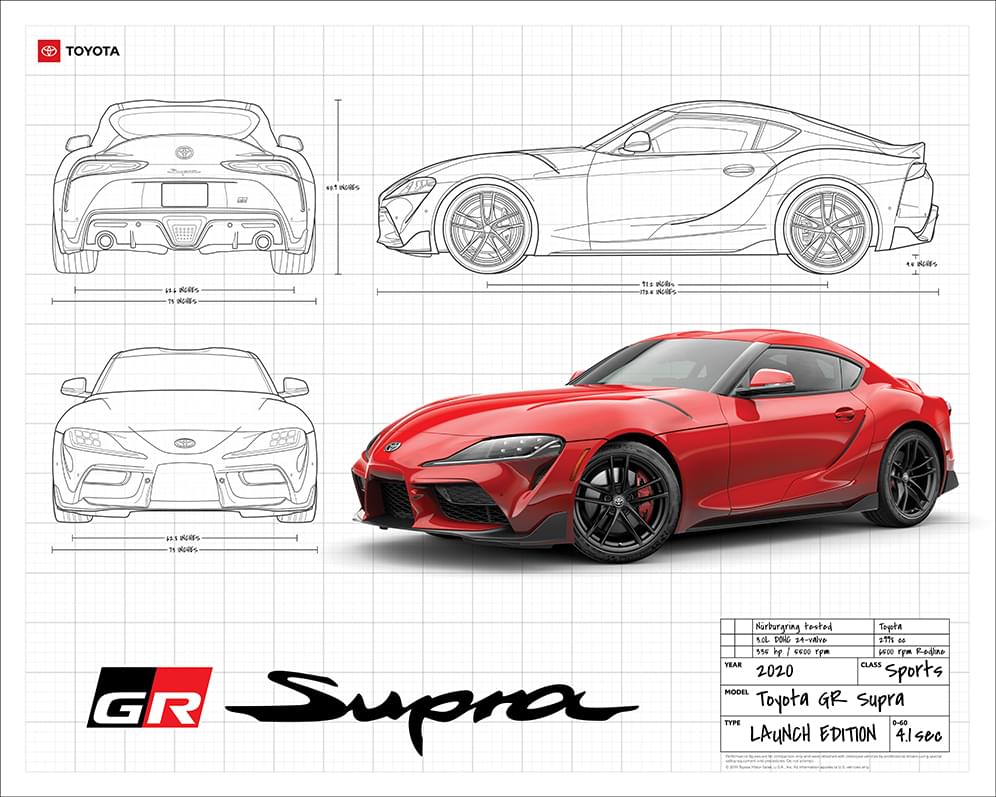 The United States Department of Agriculture has a ton of free posters available. Topics range from soilless planting to pollination guide, and water conservation.
You just click "add to basket" to the posters you wish sent to you. Watch out for the restriction: USDA indicates how many posters you can get for each design.
The program was created by The American Academy of Sleep Medicine as part of the National Healthy Sleep Awareness Project.
This "Healthy Sleep Duration" poster is good for kids and adults alike, especially for those suffering from lack of sleep.
Only US addresses can receive the complimentary, 16 x 22 inch poster. You can request your free poster by sending an email message to info@aasm.org with the subject line "Free Healthy Sleep Duration Poster." Don't forget to include your name, school/office, mailing address, and number of posters needed (limit of 10 per contact).
These posters created by the National Institute of Drug Abuse helps visualize the problems faced by those who fall into drug addiction.
You can request up to 7 free posters by clicking "add to cart" to the ones you like and checking out.
Become a TNT Club Member and you'll get exclusive freebies from this famous US brand of fireworks.
A kit include a free TNT Fireworks poster, stickers, magnets, temporary tattoos and more. You don't even need to purchase anything to join, but you must be at least 13 years or older.
Created by the University of Illinois Extension, the "Arbor Talks Trees" poster is exclusive to teachers.
Claim your free box of goodies now!
It's a giant box of free samples and it comes right to your door at no cost.
Click here and get yours.
Note that the form requires you to indicate a school name so these are only available for educators.
Made by WeAreTeachers.com originally for teachers, even if the message can be relatable to everyone.
Available in 5 x 11 and also in 11 x 17, teachers must fill out the form by clicking the 'Get My Poster' button.
How to Make Your Own Posters
If you didn't like any of the free posters above, the  good news is you can create your own posters from your home. Yup, as long as you have a printer, of course.
Here are things you'll need:
Poster Design
You don't really need to create a poster from scratch. NASA has a couple of awesome galaxy posters ready to be printed.
You also have an unlimited choice of designs from free stock images sites. Here are some of my favorite free poster designs: Feed my Soul, Little Gold Pixel, and Burlap + Blue.
Note that if you're going to use other people's work, make sure that you ask permission. Most artists who give graphics freely usually include a notepad that discusses copyright and scope of permission.
If you're going to be using typeface/font, you can try out a bunch of fonts and download the ones you like from sites like DaFont.com or FontSquirrel.
Poster Maker
Depending on your personal skills in graphic design, you can use a program like Adobe Photoshop and do it totally from scratch, or choose a drag-and-drop poster-making website (or app) to help you build your design.
Web-based poster makers you can check out: Canva or PosterMyWall.
App-based poster makers like Flyer Designer or Poster Maker allow for quick poster-making.
Printer and Paper
If you're printing your own poster from home, equipment is probably the trickiest of all. While the standard printer can easily print out documents, it isn't the same for printing of color-heavy, graphics-heavy posters.
You must also consider the paper you're going to use. Anything too thin can blur the design, while anything too thick could jam the printer. 80 GSM fluorescent papers produce stunning colors, but they're known not to last long. If you want a longer-lasting poster, pick at least 170 GSM PVC poster paper.
Of course, if your goal is to print a poster that will withstand outdoors heat, cold, or harsh weather, you'll need to print the poster on plastic instead (and spend more money as well).
The Bottom Line
Show off the posters you made below – I'd love to see what you came up with.
For more printable freebies, check out this guide on how to receive free stickers and free magazines by mail.