If you're new to blogging or social media marketing and is looking for free stock images, you're already on the right path.
Don't Miss These Freebies...
Daily Goodie Box - Grab a GIANT box of free samples from some of the world's most popular brands.
Try Products - What's better than one giant box of free stuff? TWO giant boxes of free stuff. Join Try Products to get even more free samples shipped right to you.
Survey Junkie - Work with companies like Nike, Sony, and Apple and get paid to test out their latest products!
The internet has given us many free things, from free audiobooks and entertainment to massive sources of information, but images have largely been tied to copyright laws.
Contrary to popular belief that everything we see online is free for the taking, this isn't really the case when it comes to images.
To ensure you never have to infringe on other people's intellectual property rights, read up on a quick course about copyrights and bookmark this list of sites with 100% free stock images.
The Dangers of Using Images You Don't Own
Copyright is the legal right of a person over one's intellectual property, such as music, writing, film, photography, graphics, and other works.
The owner of a copyright has six exclusive rights:
To reproduce the work.
To distribute the work.
To create derivative works.
To publicly perform the work.
To publicly display the work.
To publicly perform sound recordings by means of a digital audio transmission.
Works created on or after January 1, 1978 are protected under the copyright law until the copyright-holder's day of death (plus 70 years).
If you violate any of the copyright owner's exclusive rights listed above, you can be legally punished in several ways, such as paying damages and profits, paying additional $200 to $150,000 for each work infringed, paying for the other party's lawyer fees and court costs.
If the infringed work was sold for more than $2,500 within a 6-month period, the copyright infringement falls under felony, which means you can be fined up to $250,000 and be served 5 years of prison time (for first-time offenders), and up to 10 years or more for repeat offenders.
Terms You Need to Know before Downloading Free Stock Images
Because copyright infringement cases can be ugly real quick, it is recommended that you be careful with using other people's images online.
To protect yourself from paying huge amounts of money (or face jail time), and even understand when your own work needs protection, you either pay for licensing or find free stock images.
Whichever route you take, here are terms you must know by heart:
Paid licensing – the image owner (this can be a photographer, graphic designer, or even just any ordinary person) can grant you the right to use his/her image legally by licensing that particular image to you through EyeEm Market or any other photo-licensing platforms.
Royalty-Free – Allows you to use the image without paying license fees or royalties.
Fair Use – Allows you to use the image, as long as it is used for non-profit or educational purposes, if the image is changed drastically, and if it is used "informatively for the public good."
Creative Commons – The image owner waived his/her rights to the image, so you can use it for free. Note that there are terms involved with this kind of permission, so make sure you read the fine print before publishing these images.
Attribution – You can use the copyrighted image, as long as you give the owner credit.
Commercial Use – Allows you to use the image royalty-free for any type of business
Public domain – If the image was created in the United States before 1923, it is considered public domain and you are allowed to use, copy, modify, distribute, and even earn from it without any kind of permission.
If this is still confusing to you, but you'll be needing a ton of images for your blog or Instagram regularly, I recommend you check out this chart to understand the laws and ethics for using copyrighted images.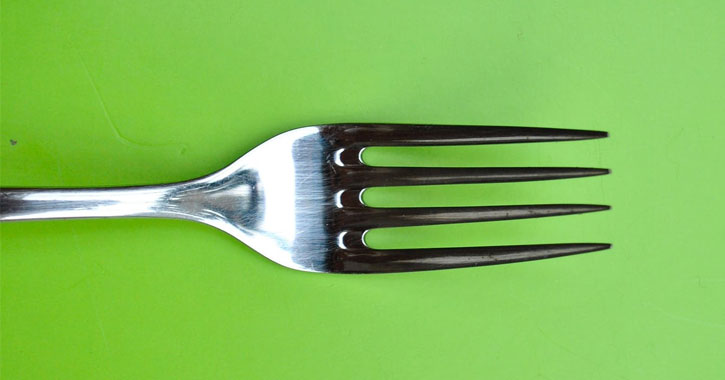 25 Sites with Free Stock Images
The go-to royalty-free stock image provider of many bloggers. Also has stock videos available.
Not as big as paid stock photo sites, but Unsplash still has a massive collection with 300,000 high-resolution images provided by over 50,000 contributors.
One of the oldest sites with free stock images, That's why there are over 1.5 million photos and videos you can download and use for anything without attribution necessary.
This website looks like major stock photo sites and rightly so – its thousands of hi-res images require an advanced search feature. New images are added each week and are all released under Creative Commons License – CC0 license, so you don't need to ask permission to use, copy, modify, or distribute the image for personal or commercial use.
Perfect for food bloggers, Scatter Jar provides hundreds of free stock images in the food and drink category. They're high-resolution, so your blog would still look as presentable as other blogs who pay for pictures.
If you're not a fan of royalty free stock photos that look "too stock-photo-ish," (yeah, you know what I mean with the awkward posing and super-organized group shots), then this quirky site would tickle your fancy.
The site is owned by Bells Design founder Ryan McGuire, who releases all images on the site royalty-free under Creative Commons Zero. If you love his work, you can donate voluntarily for his coffee fund.
Shopify released this awesome resource to provide thousands of free stock images for its e-commerce users.
Claim your free box of goodies now!
It's a giant box of free samples and it comes right to your door at no cost.
Click here and get yours.
Note that most photos on Burst are licensed under Creative Commons CC0, but there are others under Shopify's own photo license.
Thousands of professionally-taken, high-quality royalty free images, stock photos, illustrations, and vectors that anyone can download for personal and commercial use without licensing fees.
MorgueFile is a home of artists sharing royalty free images among each other. This community is active with daily photo challenges and continuously updated collections. All images are free to use under creative commons cc0, or its own free stock photo license.
Adorable name with content that is much more impressive. This stock site also has premium accounts, but the free version (just sign up for the newsletter) and be e-mailed free images every month.
This free stock photo site also has wallpapers, textures and illustrations that are added on a daily basis.
Grallim Stock began with a major focus on free stock images in the fitness industry, but have since branched out with other categories like food, animals, travel, nature and people doing other things besides working out at the gym.
Images are 100% free to use under creative commons license CC0.
Launched by a photographer whose photos used to be rejected by major stock sites, PicJumbo now has thousands of images, backgrounds, textures, and other visual content that are free of charge, with no watermark and can be used in both personal and commercial projects.
Premium accounts are also available, but free is remains king.
Founded by Montreal-based LEEROY creative agency, Life of Pix provides a gallery filled with high resolution royal free images, clips, videos and loops. Freebies are sent to your email on a weekly basis.
The images inside PikWazard's collection is quite unique. Most images with people as subjects look natural than other stock photos. Free accounts are available and paid ones that have added features such as an online image-editing tool.
This isn't actually an official website, but an old Tumblr account that has been sharing seven days of royalty free stock images to the world. If you sign up to its mailing list, you'll receive images straight in your email.
StyleStock is a dream if you're looking for everything pastel, dreamy and feminine. The stock photography provided from this site is just beautiful. Anyone can use the images free even for commercial use.
This site supports budding photographers who may need a platform to showcase their work in. The photographs here are never-before-seen, so it's perfect if you want something uncommon. Available with no attribution required commercially or editorially.
Founded by Jeffrey Betts, who specializes in photography around nature and workspaces. You can download and use his high resolution photos under Creative Commons CC0.
Like Scatter Jar, this site specializes in everything about food, so if you're a food blogger, you should bookmark FoodiesFeed right about now.
New Old Stock compiles public domain images. Many of the black-and-white vintage photographs are copyright-free and are fully available for you to download and use without restrictions.
Ideal for backgrounds and textures, the free stock images featured at Kaboom Pics are spread across a few categories like architecture, landscape, abstract, and more. The images are allowed to be used even in commercial requirements, but they are not allowed to be distributed or sold.
This site has a massive collection of public domain images, vectors, photographs, PSD mockups, and textures. RawPixel also has a paid version, which goes towards donation for Hope for Children.
Founded by Daniel Nanescu, his site is devoted to showcasing his photos for free. There are over 1,100 free stock images on SplitShire (with photos added daily) that you can use for both personal or commercial purpose.
Since its launch, Nanescu's photos have been downloaded over 80,000 times.
Like Nanescu's SplitShire, Jay Mantri also created his website to share impressive photographs to anyone who wants to use them. The photos are released every Thursday under the Creative Commons CC0 license.
The Bottom Line
The Internet is a place that keeps on giving, but you shouldn't just be accepting stuff because they're seemingly free since images, songs, films, and other content are constantly available online and make a lot of people assume they're up for grabs.
Now that you know that you can be in trouble simply by using someone else's image, you better start using any of the sites I've listed above. And always always remember to read permission terms before use.
Enjoy!