The average lifespan of a pair of glasses is between 1 to 3 years, so being able to grab free eyeglasses every now and then is a treat for people who are bound to wear them throughout their lives.
Don't Miss These Freebies...
Daily Goodie Box - Grab a GIANT box of free samples from some of the world's most popular brands.
Try Products - What's better than one giant box of free stuff? TWO giant boxes of free stuff. Join Try Products to get even more free samples shipped right to you.
Survey Junkie - Test new products, keep them, and get paid for your feedback. Sign up for free to get started.
If you invested in a high-quality brand with durable lenses and special coatings, plus you know how to take care of them, there's a good chance your glasses could go beyond the three-year mark.
But if you need new eyeglasses now (and you're trying to find a free eye exam and free eyeglasses near you), I hope this post could help you save a bit of cash.
7 Companies that Give Away Free Eyeglasses
Almost every company is going to make you pay shipping and handling fees. There are no real options to get completely free eyeglasses. With that said, the shipping and handling fees are pretty minimal and make all of these deals worthwhile.
This company always make their "free eyeglasses" promo available from time to time, but the frame choices are limited (you can only choose from the promo page).
In addition, only new customers are eligible, which means they only offer "first pair free glasses."
Note that single vision 1.50 index lenses are free for you, but upgraded lenses are available at an extra fee. You'll also be shouldering shipping and handling fees.
You can get your first pair free by using the code "FIRSTFREE" at the checkout.
This promo is only valid one per customer and prescription. What's cool about this promo is that it already includes 1.50 Single Vision Lenses, Anti-Scratch Coating and protective case with microfiber cloth free.
You do have to pay for shipping and handling fee.
Note that if this promo isn't available when you visit the store, the company offers 50% discount for new customers as well.
This company usually makes the first prescription glasses of every customer free of charge.
However, if the promo has ended when you check this out, you can always use the coupon code "WELCOME50" to get 50% off your first pair.
This company offers free frame + free lenses to new customers. They have frames available for men, women and kids.
Unlike other companies on this list, Finest Glasses provides prescription lenses for free as well, but only 1.50 – 1.57 Index single vision lenses.
What they don't shoulder are the eye exam and shipping fees, so you must first get your prescription information elsewhere.
This company usually has several special offers available at any given time. If you're a new customer, you can choose promos, such as:
Buy one pair and get the second pair 50%, or
Buy 4 boxes of contact lenses and get a free pair of eyeglasses. This promo includes any frame up to $69 and single vision plastic lenses. You'll be charged extra for high-powered prescriptions of 4D. sph. or 2D. cyl. or over. Requires current contact lens prescription.
Unlike other shops on this list that offer free frames but no prescription, Finest Glasses gives away a limited selection of frames for adults and kids for free with other options for cheap eyeglasses frames. You'll need to get an eye exam from your eye doctor before you order.
Frames and most single vision lenses are free, but you need to shoulder shipping cost.
ABBE is an online eyeglass provider. To get free frames, you just use the code FREEABBE. It is valid for those with index 1.50 clear single vision lenses (upgrades will be charged). Plus a customer can only use this promo once.
The store also has a buy-one-get-one-free offer.
You'll need to provide a valid prescription from an eye doctor when you order.
Claim your free box of goodies now!
It's a giant box of free samples and it comes right to your door at no cost.
Click here and get yours.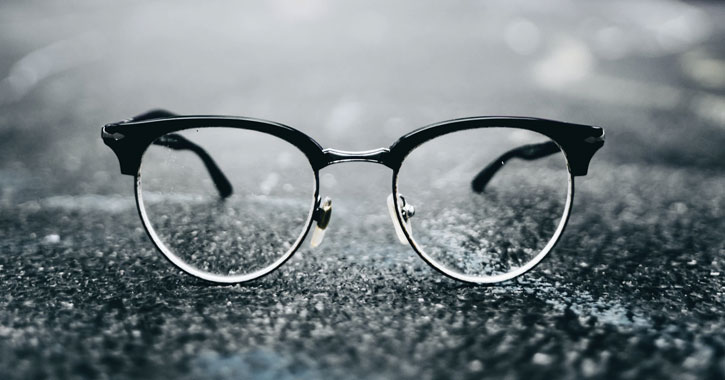 Buy 1 Take 1 and Other Eyeglass Promos
Some companies request you pay for the lens, but give everything else (grading + special coating) free of charge.
Which parts or features of the eyeglasses are included will depend largely on the company sharing that deal. For example:
Free Eyeglasses Through Charities
For those who are financially unable to buy prescription glasses, you might be eligible to receive free eyeglasses from charity groups such as:
If you're feeling generous and want to help out, there are programs like EyeBuyDirect's "Buy One Give One," where you can order your prescription glasses normally and then the company donates another pair for someone in need (from everywhere in the world). Diff Eyewear also has a similar Buy One, Give One promo, but they focus on giving away reading glasses.
Where to Find Free Eye Exam
Most optical shops and charities giving away free eyeglasses do not provide free eye exams.
If you found free eyeglasses, but need an updated eye check first, check out this list:
Eye Care America – Run by American Academy of Ophthalmology, this program offers free eye exams through a network of participating doctors.  Note that this is only offered to those uninsured and over 65 years old (people with risk of glaucoma).
Is There a Catch to Free Eyeglasses?
The cool thing about optical shops is that they will tell you pointblank what fees are involved in their specific promos. As such, if ever there's a catch with the free eyeglass promo, it's highly likely that it is written somewhere, so make sure to double check.
If your eyesight isn't the best, but you are not a fan of eyeglasses, then you should definitely check out my post about how to get free contact lenses.
For those with good vision, but is looking for freebies, you can also get other free samples for your dresser like perfume, cologne, or makeup.