As a parent, you want the best for your child; the best clothes, the best diapers, and most importantly, the best nutrition.
Don't Miss These Freebies...
Daily Goodie Box - Grab a GIANT box of free samples from some of the world's most popular brands.
Try Products - What's better than one giant box of free stuff? TWO giant boxes of free stuff. Join Try Products to get even more free samples shipped right to you.
P&G Rewards - Get over $100 in coupons to stuff you already buy, plus enter to win weekly gift boxes and gift cards.
However, even mid-level baby formula can run up your costs; babies feed every few hours, and those cans of formula can quickly add up during those first few months.
Today, we give you some of the ways you can get free formula samples. This way, you can save some cash on your most crucial expense as the parent of a new baby while still giving them the best nourishment you can.
How To Get Free Formula Samples
Request samples from baby formula manufacturers.
One of the quickest, simplest ways to get free formula samples is to directly go to the websites of baby formula companies and request samples from them.
Some of the major baby formula companies have programs you can enroll in that provide expert advice, recommendations, offers, and free products related to family-related nutrition, health, and hygiene.
Other formula companies give out free offers and items in exchange for subscribing to their newsletters.
Other companies simply ask for your mailing address and send out a free sample to you, no questions asked.
Here are some baby formula companies that give out formula samples for free.
1. Similac
The Similac® Rewards is a rewards program that benefits and supports new moms throughout their journey.
Sign up for their rewards program and you can receive up to $400 in great offers such as free formula samples and coupons, a free photo book, nutrition guides, tips, and information tailored for you and your baby.
2. Enfamil
The Enfamil Family Beginnings® provides resources and expert information about feeding your baby, whether you plan to breastfeed or formula feed.
When you sign up for this program, their welcome kit includes free formula samples, free belly badges, checks, and coupons to help you save on your formula purchases, special discounts from Enfamil's partners, monthly emails packed full of helpful tips and tricks.
You also get access to their mobile app that has your coupons, articles, product information, and your baby's special milestones. Plus, you get a chance to win a year's supply of free formula for a year.
Aside from this, they also offer free Enfagrow PREMIUM™ Toddler Nutritional Drink for toddlers aged 12 months and up.
3. Gerber
MyGerber is a service offered by Gerber to new parents to help them through the first 1000 days of their baby's life.
You get a 24/7 on-call baby expert armed with nutrition, lactation, and sleep advice, exclusive coupons and offers for formula and baby food, and a menu planner for when your child can get baby food.
When you register for MyGerber, make sure you select the option to "receive infant formula samples and offers from Gerber if they become available."
4. Nature's One
Nature's One has a Free Sample Program that allows parents to sample all their product offerings and see which one is the right fit for their baby.
The samples are limited to one sample per variant per household, plus you're required to pay $5.95 for shipping, but the free formula samples are full-sized 12-oz. cans.
Afterward, you're sent a survey form to answer and give feedback about the samples you received.
It's currently discontinued due to high demand for their products, but check back from time to time and see if the program is active again.
5. Earth's Best Organic
Earth's Best Organic Formula is produced from organic milk from cows fed certified organic grain and hay.
Claim your free box of goodies now!
It's a giant box of free samples and it comes right to your door at no cost.
Click here and get yours.
Sign up for their newsletter through the Earth's Best Facebook page to get nutritional tips, expert parenting advice, and free formula samples and coupons.
6. Nestle Baby & Me
Nestle Baby  & Me is an awesome program where global brand Nestle gives away free formula samples to moms and infants around the world.
You need to register, choose the country you're in, and answer a few basic questions first. Once you're a member, you can receive up to $130 in free gifts that include infant nutrition, formula samples and other special offers from the Nestle brand and its partners.
7. Member's Mark
When you buy any of the Member's Mark Infant Formulas at Sam's Club, you receive over $600 in savings compared to other brands.
As a Sam's Club member, you also receive exclusive coupons and get first dibs on free formula samples.
Contact your local clinic or hospital.
Baby formula companies often work with medical institutions and provide them with free formula samples.
8. Ask your doctor.
Baby formula companies sometimes provide doctors with free formula samples from their representatives.
Ask your pediatrician, OB-Gyn, or even your GP if they have samples available to give.
9. Ask your hospital.
When you give birth at a hospital, for example, they offer you a free diaper bag with all the essentials.
Thus, your hospital may have some free formula samples to give you even if you're not giving birth yet or it's been a while since you've given birth.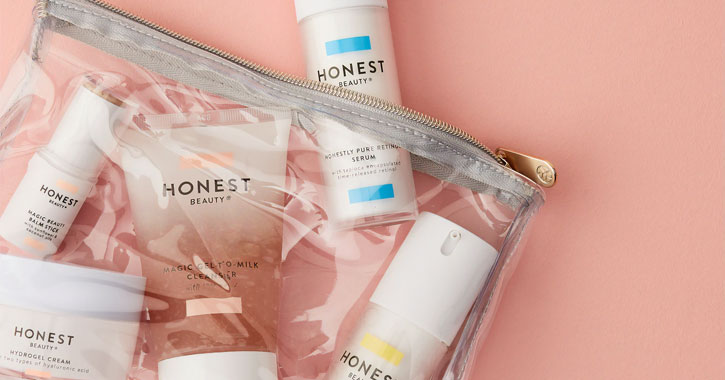 Start a baby registry.
Some stores offer the option to set up a baby registry with them so you can get the gifts that you truly need and want from your family and friends.
These stores usually reward you for setting up the registry with them, and they often include free formula samples in their welcome gifts.
10. Target Baby Registry
Target's Baby Registry offers a free welcome kit, including over $80 worth of coupons and free samples, a 15% discount on everything left in your registry, and a large selection of items and brands to choose from.
11. Amazon Baby Registry
Amazon's Baby Registry offers a free welcome box with $35 worth of items for you and your baby, a 10% discount on everything left in your registry (15% for Prime members), and a selection of millions of products.
12. Walmart Baby Registry
Walmart doesn't have as large a selection as Amazon, but their baby registry also offers a welcome box, as well as access to the Walmart app and price matching with competitor sites.
13. buybuy BABY
Fans of Bed Bath & Beyond will have a great time creating their baby registry at buybuy BABY.
You can get expert advice on building your baby registry, plus a referral reward of a $25 off a $100 purchase for every friend you refer to them.
More importantly, you get a goodie bag with free coupons, samples, and a Baby Registry Guide when you register in-store.
14. Babylist
If you don't like being limited to one store, Babylist is a good site to host your baby registry.
So if you like stuff from Walmart, Target, and Etsy, you can have them all in one place.
Plus, when you create a registry, you get a welcome gift. The Hello Baby Box is filled with free samples and goodies for you and your baby, including free formula samples.
Find and use coupons.
Coupons normally give you discounts on items, but combining coupons and discounts can help you get formula for almost nothing.
15. Download digital coupons.
Big chain stores such as Rite Aid, CVS, Walgreens, and Dollar General have their own mobile apps that are filled with coupons for various items.
Chances are a few of them are for baby formula.
If you're a member of the rewards programs of these stores, you can link up your rewards cards in these apps. You can then combine member-only rewards with your coupons for more savings.
These apps also give you information on store-specific sales. Shopping in these stores during sales and using your coupons can add to your savings as well.
16. Clip coupons from local newspapers.
Spending some loose change on your local newspapers and a few hours clipping coupons may well be worth it.
Your local grocery stores also normally advertise in your local newspaper when they're having a sale.
Maximize your savings by shopping on sale day and using your coupons then.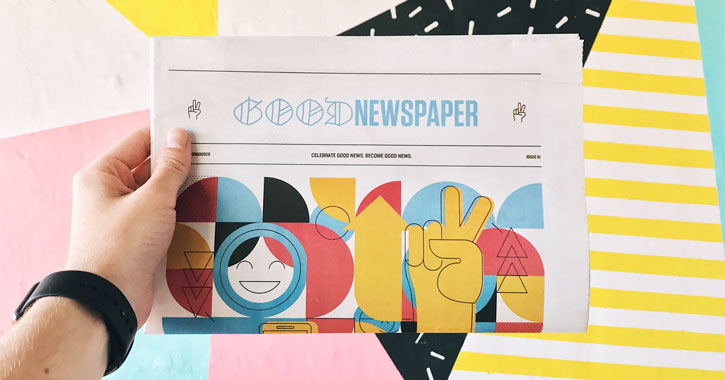 Ask for help.
If you're on a limited income, temporarily or long-term, you'll need more than free formula samples to feed your baby.
Here are some options for you.
17. Check if you're eligible for the WIC program
The Women, Infants, and Children (WIC) Program aims to care for the health of low-income women, infants, and children whose nutrition are at risk.
The WIC Program caters to pregnant, breastfeeding, and non-breastfeeding mothers, as well as infants, toddlers, and children up to age 5. Check out the updated list of approved formulas on the WIC site.
If your baby requires special baby formula, you might need to ask the help of your pediatrician and social worker in obtaining proper medical documentation, which is likely required once you visit the nearest WIC office.
18. Apply for food stamps.
If you're eligible for them, food stamps can help you feed not only your baby but your entire family.
Food stamps programs vary per state, but most states cover a variety of baby formulas.
You can check your local welfare agency to see if you might qualify or head to your state's benefits website to apply online.
19. Check out your local food bank.
Your local food bank may not just carry grains and canned goods; they might also carry baby formula.
Call up your local food bank to see which ones carry baby formula, or refer to this online list of food banks in the US.
20. Contact local churches.
Churches are often ready to help members of the community they belong to, whether or not they are also members of their churches.
Reach out to your local churches and see whether their members can donate extra formula they don't need or help you pay for formula.
Get A Free Formula Sample Today!
You can't ever skimp on your baby's health, and you'll want to feed them the best food there is. However, you'll also need to balance this with your budget, because quality formula can be expensive.
Hopefully, this article helps you take advantage of options to get free formula samples so you can save money while giving your child the best.
If you can't find baby formula in stores, due to issues like the 2022 shortage, or you're currently experiencing financial problems, don't give your baby homemade formula, watered-down formula, plant-based milk or goat milk as a replacement.
Instead, use the methods above or connect with other parents who might have extra formulas or ideas about where to get some.
Need more things for your baby? Check out our post on ways to get free baby samples, free diapers, and free stuff for new moms.