If you ever wondered how other people can fly for free, the answer is simpler than what you're probably thinking. Many of them are not rich, but they travel smartly. They just proactively searched for ways how to get free flights and worked towards those goals.
Don't Miss These Freebies...
Daily Goodie Box - Grab a GIANT box of free samples from some of the world's most popular brands.
Try Products - What's better than one giant box of free stuff? TWO giant boxes of free stuff. Join Try Products to get even more free samples shipped right to you.
P&G Rewards - Get over $100 in coupons to stuff you already buy, plus enter to win weekly gift boxes and gift cards.
You're here now, so you're on the right path.
Whether you're planning to travel locally or internationally, you don't have to shell out hundreds of dollars all the time. This guide should help you prepare for your next trip and consciously work on earning free flights.
10 Tried-and-Tested Ways to Get Free Flights
You don't need to be a pilot or flight attendant (or have a friend in this industry) to enjoy free flights. Check out these 10 effective methods that have stood the test of time:
1. Save up Frequent Flyer Miles
You do have to spend first before you get to earn free flights, but if your career or lifestyle already involves a lot of traveling, this method is for you.
Choosing a "frequent flyer" program means you'd be choosing an airline before any other airline. Take a look at the network coverage, flight options, redemption guidelines, and other factors before picking one. Here are some examples:
Note that because flier miles are transferrable, you can request this as a wedding, birthday, or Christmas gift from your parents, friends, or any loved one. Sometimes, if a person you know decides to gift his/her flyer miles to you, he/she can even buy tickets on your behalf, essentially giving you free flights.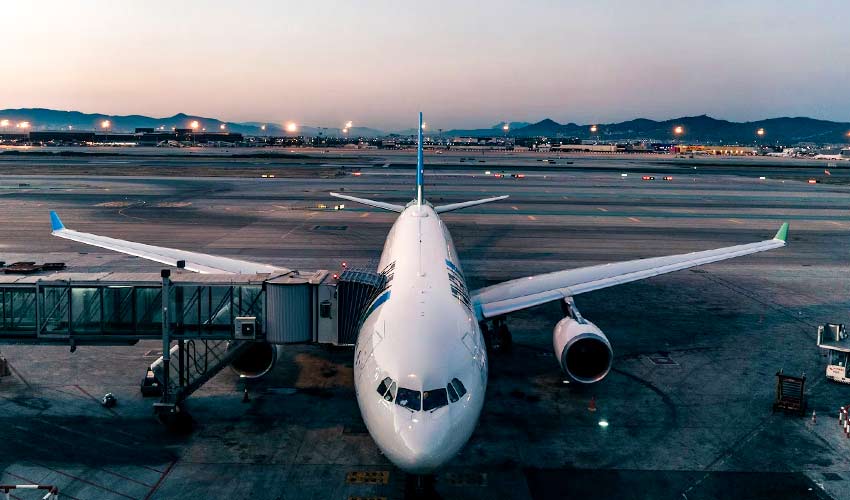 2. Use Credit Card Points to Your Advantage
The credit card you choose to use regularly and how you use it can lead to cool deals on free flights. You just have to learn where to find them. For example:
Choose Airline credit cards – Almost every major airline has partnered with credit card companies like Visa, MasterCard, and so on. Whenever you use these cards even for day-to-day expenses, you earn bonus miles. Examples include:
Go with credit cards with travel-related sign-up offers – When choosing credit cards, discover what sign-up offers could be used for your future travels. For example:
Pick a credit card with solid miles rewards for everyday purchases – This is the most realistic way of earning thousands of miles from your credit card use. Pick a card that gives rewards for gas purchases, grocery shopping, dining and so on.

The Platinum Card® from American Express – This card has exceptional travel privileges, from 60,000 rewards points you can get for your first $5k purchase during your initial 3 months, to 5x points awarded every time you book a flight through the card. The downside is that the $550 annual fee is pretty steep for regular travelers.
The British Airways Visa Signature Card by Chase – My favorite thing about this card is if you spend $30,000 within a year, you are given a "Travel Together Ticket," which is a free plane ticket for someone else to fly with you. You can use it up to 2 years after you earned it. Plus, this card allows you to put your everyday purchases towards your travel rewards (3 points for every $1 spent with British Airways, and 1 point for everything else).
3. Book Airlines where Kids Fly Free
If you have young kids in the family, you can save a ton of money by choosing airlines that let kids fly free. Every airline has a different rule about this and most only do this as a limited promotion each year, so you have to take note before booking tickets.
Examples of these programs include:
Frontier Airlines let kids 14 and under fly free, as long as the adult is a member of the Discount Den.
British Airways sometimes fly kids free. With their late 2018 promotion, they allowed 2 kids under 12 years old to fly without charge for every 1 adult.
Virgin Atlantic gives a 25% discount on airfare for children ages 2 to 11
Southwest also gives a discounted fare for kids below 11
Note that you'd have to show documentation of age when boarding with the kids.
4. Get Free Flights by Getting Bumped Voluntarily
One of the easiest ways to get free flights from almost any airline is to voluntarily get bumped (or denied) from your flight. This is possible when your flight is overbooked and there are no more seats available for everyone to accommodate. If you do this voluntarily, the airlines would gift you a flight voucher or miles in exchange for giving up your seat.
There is no set voucher amount given (you can get anywhere from $100 to $1000), but these vouchers are usually valid for one year, even on popular routes.
5. Stalk Airlines Online for Free Flights
Many airlines host promos and giveaways online. If you haven't been able to join one, maybe it's time you begin following them on social media platforms like Twitter, Facebook, and Instagram. Here are domestic airlines that you can check out online:
Alaska Airlines – @AlaskaAir
American Airlines – @AmericanAir
Delta – @Delta
Frontier Airlines – @FlyFrontier
Southwest Airlines – @SouthwestAir
United – @United
JetBlue – @JetBlue
Virgin Atlantic – @VirginAtlantic
Virgin America – @VirginAmerica
6. Find Credit Cards and Other Deals with Companion Tickets
You don't get multiple free flights for your entire crew, but if you're traveling with family, any saving is much appreciated.
Some credit cards and programs offer companion tickets free of charge. Of course, you'd have to pay for the first ticket out of pocket, then the next one is on the house (except for taxes and small fees).
A good example of this is offered by The British Airways Visa Signature Card, wherein you can take advantage of the Travel Together Ticket once you accumulate a minimum of $30,000 in a calendar year.
You can also get a Southwest Companion Pass if you accumulate 125,000 qualifying points through purchasing flights, spending on a Southwest credit card, or flying 100 one-way flights.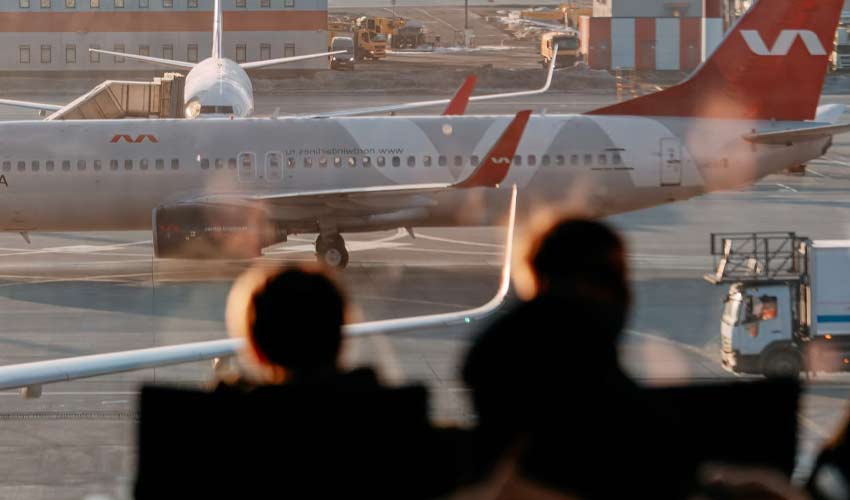 7. Get a New Credit Card with Airline tickets as Sign-on Bonus
Warning: if you already have credit card debt you're struggling to pay, skip this method.
Otherwise, if you have good credit, applying for a new credit card could lead to your first free flight.
Claim your free box of goodies now!
It's a giant box of free samples and it comes right to your door at no cost.
Click here and get yours.
Many credit card companies use travel rewards to lure new clients. A signing bonus of 50,000 points/miles isn't uncommon. However, these promos change often, so it's best to compare the best credit card sign-up bonuses before picking a new card.
8. Check free tickets when talking to financial firms
Many financial firms partner with airlines, so if you're answering market research surveys on e-Rewards, or buying/selling your home on American HomeMiles, you'd be surprised that you can earn miles from transactions that are not even close to travel.
9. Mistake Fares Happen – Take Advantage of Them
If you love hunting for deals, this one's for you!
When incorrect fares are posted (and subsequently bought by a customer), airlines can't take them back.
As such, you need to get a closer look at super-cheap flights by hunting them manually or sorting through the mistake fares posted on SecretFlying, Fly4Free, and AirfareSpot.
10. Get a job at the airline
This is a long shot, but if you're interested in becoming a pilot or flight attendant, you get to go places for free on top of having bonus travel points for any destination you want to visit in the future.
Other Regular Things You Can do Towards a Chance for Free Flights
What types of actions should you be doing routinely to make sure you are racking up airline points for free flights? What should you be doing or checking before booking a flight to try to get the flight for free?
Aside from the tips above, there are also other things you can adopt into a habit, which will all help you in earning ways to fly for free. These include:
Check local airlines vs. destination airline for price difference: Sometimes, the international airline will have better deals (or more rewards offered) than the local airline.
Do your research before booking: Aggregate airfare search sites like Skyscanner and TripAdvisor are great at finding the lowest airfare possible. If you can use your points towards these flights, you may just save valuable rewards points you've been collecting for years.
If you don't like flying, but prefer to do your traveling on the road, don't forget to check out how to get free gas cards, locations with free air pumps, and 10 legit ways of getting free gas.
I'm sure they'd be valuable for your next road trip.