Free skincare samples can be good for your well-being!
Don't Miss These Freebies...
Daily Goodie Box - Grab a GIANT box of free samples from some of the world's most popular brands.
Try Products - What's better than one giant box of free stuff? TWO giant boxes of free stuff. Join Try Products to get even more free samples shipped right to you.
Survey Junkie - Test new products, keep them, and get paid for your feedback. Sign up for free to get started.
Hear me out. With the degree of stress that modern life is causing us, it's no surprise that self-care is a big deal nowadays, and most of us are trying to put together a self-care routine for our own overall wellness.
Aside from proper hydration, meditation, and mindfulness, one of the simplest things to incorporate into a self-care routine is skincare.
But skincare products can be expensive, and shelling out hard-earned cash for products that may not work with your skin is a risk that most of us aren't willing to take.
Today's article lists down some of the ways you can get free skincare samples so you can stop wasting money on skincare products and start finding the right products for you.
How To Get Free Skincare Samples
Becoming a brand ambassador is one of the easiest ways to get free skincare products. Sites like Toluna and Survey Junkie pay you cash to work directly with some of the biggest companies in the industry. You get to try new stuff and get paid for your thoughts on it.
A lot of brands will want you to try out their product first to get you hooked.
Think "the first taste is free!"
So request as many as you can and find the brand and skincare line you love the most before committing to spending quite a bit of money.
25+ Beauty Brands with Free Skincare Samples
Brand loyalty matters to companies and can get you a free sample every so often.
Sometimes, all you need to do is go to your favorite brands' websites, check if they have promotions and special offers where they give away free skincare samples, and sign up or do what you need to so you can get those free samples.
Different companies have different methods:
They might require you to subscribe to their newsletters, apply to their testing panels, or join their rewards program or influencer communities.
Companies tend to treat their subscribers as preferred customers. Subscribers tend to know about new products first and their opinions get listened to first.
Oftentimes, though, it's as simple as ordering products from their website. If you're already a loyal user of the brand, it's worth buying the products you want directly from their website and receiving free samples with your purchase.
Below are some of the websites of major beauty brands that offer free skincare samples.
1. Garnier
3. Olay
4. Philosophy
6. Glow Recipe
Claim your free box of goodies now!
It's a giant box of free samples and it comes right to your door at no cost.
Click here and get yours.
7. CeraVe
8. Aveda
9. Kiehl's
10. Argan Essence
12. Moro Cosmetics
13. shuuemura
14. IT Cosmetics
15. La Roche-Posay
16. Neutrogena
17.  Mario Badescu
18. Clinique
19. Versed
20.  Cetaphil
21. Avène
22. Estée Lauder
23. Rare Beauty 
24. Fenty Beauty
25. Huda Beauty
Of course, there are more brands around.
The key to finding free skincare samples is to make a list of brands you like, then head over to the loyalty program page or offers page. There's a good chance you'll find information about freebies there.
Engage with your favorite brands on social media or email directly to ask for free skincare samples.
If they have a website, your favorites beauty brands are likely to have social media presence as well. Look for their Facebook, Instagram, TikTok, YouTube, or other social media buttons.
Like your favorite brands on social media and engage with their content and status updates. Companies usually promote new or popular products by hosting giveaways on social media.
Want to get personal?
Introduce yourself as a huge fan of their products, mention which specific products you like, and tell them about your interest in trying their other products and if they have samples.
Sharing a personal story about their products and how they impacted your life can increase your chances of getting freebies from them.
Note that there is no guarantee you'll receive anything this way, but you'll never know until you try.
Give back to the beauty brand with a feedback
Finally, if you're lucky enough to be sent free skincare samples, make sure to post it on social media and share your experience with your followers.
It shows appreciation for their generosity and puts you on their goodwill list for future samples.
6 Other Ways to Get Free Skincare Samples
1. Buy from your favorite online beauty stores.
Often, you'd have to buy products from these online stores before they send you free samples, so it's not entirely free.
But if you're buying something anyway, you might as well pick up some free samples.
Here are some online beauty stores that give out free skincare samples for each order.
Even smaller online stores create their own sample kits. For example, the Eco Beauty Supply store has a free sample set that includes 5 of their best-selling products from brands like TATCHA, Fresh, Supergoop!, Kiehl's and Belif.
I find that whenever I visit Sephora in person and buy any product,
2. Join a review community.
Review communities give out free skincare samples for their members to try in exchange for their self-worded reviews or answers to their survey questions.
Shipping is normally free and may take longer than a month, but these sites often allow you to select multiple samples at a time such that you receive them in the mail at the same time.
Here are some of the review communities that may offer free samples.
Note that review communities would have their own influencer requirements and rules you need to follow once accepted into their programs. You need to fulfill your end of the deal after receiving the free skincare samples, or you won't be given another chance at getting more freebies.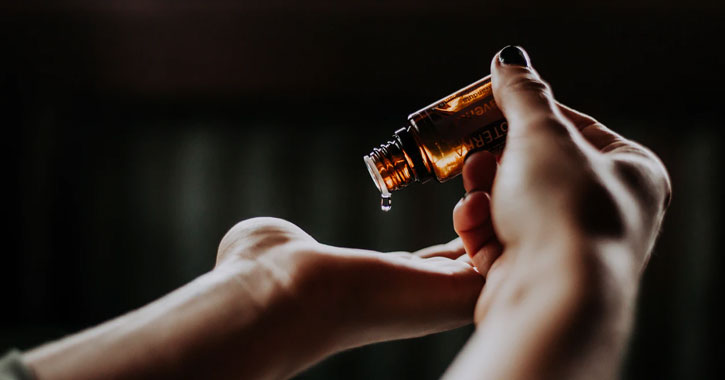 3. Apply to be part of a product testing panel.
Beauty companies mainly advertise in beauty magazines, as their readers are their target market.
Thus, beauty magazines can afford to put together product testing panels to test the latest product offerings for free in exchange for honest insights from these testers.
Here are some of the product testing panels you can apply for.
Becoming a panel member won't guarantee you'll receive free skincare samples every month, but your chances of getting first dibs on new products are higher.
4. Buy Subscription Boxes and get TON of skincare samples
Technically, paying for a beauty box subscription requires you to pay upfront. However, the number of products included in that box usually is beyond the value you paid for.
Many beauty brands also test out soon-to-launch beauty products with these boxes as a way to create buzz and get initial reviews.
Here are some subscription boxes you should check out if you're in search of more free skincare samples:
Of course, these are only a handful of beauty box examples. There are over a hundred more of these beauty boxes online.
5. Follow Beauty Blogs
Skincare and beauty brands usually host promotions on their websites. But if they wish to expand their reach, the next way to market new products or increase their audience is to collaborate with beauty blogs or influencers.
The bloggers then try out the product, post a feedback, and usually give away the same product to their followers.
If you're looking for free skincare samples, follow bloggers like the following:
There are even professional estheticians and skincare bloggers like Renee Rouleau who sells skincare products on her own shop and talks about skincare and skincare products in the market.
Other industry-news type of blogs like Science Daily's Skincare News could also serve as awesome resources for free skincare samples.
6. Enter Sweepstakes and Giveaways
This method isn't also guaranteed, since it's a game of chance, but it's fun to try anyway.
Follow as many magazines as you can follow and join their monthly or yearly giveaway.
Examples of these magazines include:
Note that the frequency of these events will depend on the magazine company.
Get Your Free Skincare Samples Today!
Skincare is one of the best ways you can take care of yourself and help you cope with the stress of everyday life.
And as you've hopefully learned today, you can get free skincare samples to help you start your self-care routine and buy the best skincare products that are right for your skin type.
Be careful out there, though; if a company is asking for more information than you think is necessary, or an offer seems to be too good to be true, there's no shame in clicking away. The potential grief and trouble aren't worth a freebie.
Love beauty products? We've previously listed down how to get free makeup samples, free hair products, and free perfume samples.