How frustrating is it to buy a full-sized shampoo only to find it doesn't work for your hair?
Don't Miss These Freebies...
Daily Goodie Box - Grab a GIANT box of free samples from some of the world's most popular brands.
Survey Junkie - Work with companies like Nike, Sony, and Apple and get paid to test out their latest products!
Inbox Dollars - Get paid to share your thoughts. Short surveys, high payouts, simply the best.
Everybody's hair needs are different. It would be so much more practical if you can try a product first before you buy the full-sized version so you don't waste money or the product.
Here are some carefully selected sources of free hair samples so you can find out what works for you.
6 Ways To Get Free Hair Samples
1. Go to the websites of your favorite brands.
If you're loyal to a particular brand and interested in trying their newest hair product offerings, go to their website and see if they have promotions and special offers where they give away free samples.
At times, they'll require you to join their community of testing panels or subscribe to their newsletters for them to send you free samples.
They usually treat their subscribers as preferred customers and announce new products through their newsletters first. They might even give away free samples of their new offerings and ask you to provide feedback about them.
Below are some of the websites of major brands that offer free hair samples.
Following these brands on social media should work as well. Many brands post free product giveaways, coupons, and discount codes on their social media accounts, especially on Facebook.
2. Join Amazon's product sampling program.
Amazon has a product sampling wherein they can send you free products from different companies. Though the selection is varied, they do offer free hair samples at times.
Anyone who has an Amazon account is eligible to join this program, and by default, Amazon sends the free samples to the primary shipping address on the account. You'll need to opt in via the Sampling Preferences page.
While you're there, you'll be asked what product categories you're interested in. Aside from women's beauty, you can also check food and beverage, pet supplies, baby products, sports nutrition, and health and wellness.
3. Drop by your local department store or drugstore.
Beauty stores such as Sephora, Ulta, Macy's, Nordstrom, and Lush offer free samples of their haircare products often.
Stores like Walmart, Target, and Costco also give out some free hair samples at times. Some Walmart and Sam's Club locations have Freeosk, which is similar to a vending machine, only it dispenses free samples and scans your Freeosk app instead of taking change.
CVS, Walgreens, Rite Aid, and other drugstores also give away free samples, which usually requires you to purchase items first.
Influenster is a free community of shoppers and trendsetters who are committed to posting honest, unbiased product reviews to benefit the rest of the community.
Signing up to Influenster is free, and when you sign up, you'll be given an impact score based on your social media reach, how many friends you invite to become Influensters, and whether you link back to Influenster from your blog or social media.
Influensters who have higher impact scores are more likely to be sent boxes of free products called VoxBoxes. You'll be asked to review them on the Influenster site and talk about them on your social media. Keep being active on social media so you can be sent more VoxBoxes in the future.
Aside from health and beauty products, Influenster also gives out food, household items, ebooks, digital media, and much more.
Other similar sites to Influenster are Bzzagent and PINCHme.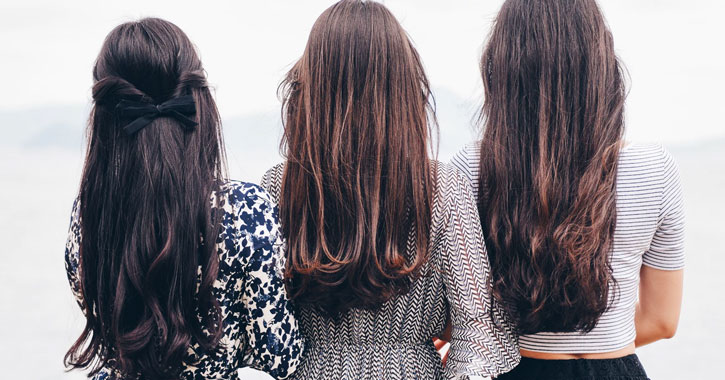 5. Apply to join product testing panels for top beauty magazines.
Beauty magazines are one of the top places for beauty companies to advertise their products, and thus provide beauty magazines the means to put together product testing panels to test their newest offerings for free in exchange for feedback.
Here are some of the product testing panels you can apply for.
6. Contact brands directly.
This route is normally overlooked, but sometimes the simplest way to receive free samples is to ask for them.
Get the contact information of the brands you want to contact, which is normally right on their website. Write them an email or a letter with a personal story about how you like their products. Generic, copy-pasted emails won't work here; the personal touch is crucial.
Tell them you're wondering if they have some free samples of their products because you love their products so much and you want to try more of them.
Don't miss these...
These 3 sites will send you FREE stuff in the mail and PAY YOU to hear what you think about what you receive.
Toluna Influencers - Work directly with companies like Nike, Samsung, Amazon, and Disney to improve their product lines.
Inbox Dollars - Free $5.00 for signing up! Get paid to share your thoughts.
Vindale Research - Answer questions about products, shape the future, get paid up to $50 per response.
The Bottom Line
Getting free hair samples is a practical way to try out newly released hair products or hair products that have been in the market but you haven't tried and are curious to do.
Now go and get your free hair samples!
If you love beauty products, we've also written about how to get free makeup samples and free perfume samples.
Have you tried any of these ways to get free hair samples? Do you know of any other way to get them? Tell us in the comments!