Royalty-free music is the music of choice by many amateur video and podcast producers, to whom music is a critical aspect of their output.
Don't Miss These Freebies...
Daily Goodie Box - Grab a GIANT box of free samples from some of the world's most popular brands.
Try Products - What's better than one giant box of free stuff? TWO giant boxes of free stuff. Join Try Products to get even more free samples shipped right to you.
P&G Rewards - Get over $100 in coupons to stuff you already buy, plus enter to win weekly gift boxes and gift cards.
Music has the power to evoke the right emotions, and thus your choice of music has a big impact on how effective your content is.
If you have the budget for it, having a music producer create bespoke music for your content is ideal. You can also buy the publishing rights to music that you like. However, these can cost quite a pretty penny.
Another option is downloading music off the internet, but if you're not careful, you might download music that's owned by someone else and you might be fined in the thousands of dollars, or worse, jailed.
Avoid the hassle and the heartbreak by sticking to free or royalty-free music instead. Here are the best websites to browse and download royalty-free music.
What Types Of Music Can I Download Legally?
First order of business: making sure that you download the right type of music.
When you browse these websites, you'll see different types of music and licenses. It might get confusing figuring out where, when, and how you can use a certain type of music, so let's break it down.
Music royalties are payments made to the copyright holder to use that music for a specific purpose for a definite period of time.
For instance, if you wanted to use a John Legend song for a marketing video, you'd have to contact the copyright holder of that song and draw up a contract indicating what music you're using and which specific part, for what purpose, and how long you can use it for.
The usual condition is that you have to pay royalties every time your video is viewed.
Royalty-Free Music gives users the right to use copyrighted music without having to pay royalties for recurring use of the content.
If a piece of music is royalty-free, it allows the buyer to pay once and use the music for as long as they want.
Royalty-free music is NOT the same as free music.
Free music can either be public domain or under a Creative Commons license.
Public domain refers to all works, including music, that are not protected by copyright and can be used without asking for permission or being required to pay the original artist.
That means public domain music can be used by anyone for any purpose for as long as it's in the public domain.
On the other hand, a Creative Commons (CC) license is one of several public copyright licenses that enable the free distribution of an otherwise copyrighted work.
The idea is that every CC license ensures that licensors and artists get the credit they deserve for their hard work even as they release their work without requiring payment.
Some CC licenses prohibit end-users to incorporate such work in commercial content, that is, if the end-users stand to profit from the end product.
For more details about what each CC license involves, check out the Creative Commons website.
Where To Get Royalty Free Music
Now that you know what kind of music you can expect, let's look at the list of the best websites to get royalty-free music.
What you're looking for is a website that has an easily searchable music library, a simple attribution process, and a wide variety of genres, artists, and moods to choose from.
Claim your free box of goodies now!
It's a giant box of free samples and it comes right to your door at no cost.
Click here and get yours.
Type of music offered: Royalty-Free
Artlist offers a variety of sound effects and music. They're primarily geared toward films and videos, but you can use them for web videos, TV, video games, mobile apps, and any other platform.
They offer three tiers of annual subscriptions: one for personal use covering most social platforms, one for personal and commercial covering all social platforms as well as commercial applications, and another for enterprises.
Their licensing terms are uncomplicated; once you've paid the subscription fee, you can use what you download in perpetuity.
Type of music offered: Free, Royalty-Free
PremiumBeat offers a wide variety of high-quality music and sound effects for use in many different projects.
The music you purchase from this website is royalty-free, meaning after a one-time fee, you can use the music you've purchased as many times as you want.
They also offer a large number of free music that you can use for both personal and commercial use without having to worry about being flagged or sued for copyright infringement.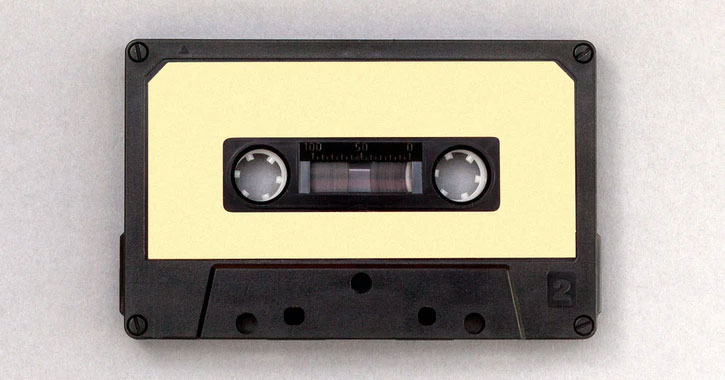 Type of music offered: Free music with attribution, Royalty-Free
Bensound has a diverse collection of music, though their collection is probably not as vast as Artlink or PremiumBeat.
They have four different options for licensing: Free, Standard, Extended, and TV/Radio Ad Licenses.
Their free licensing option lets you use their music on online videos, animation, slideshows, websites, and educational films as long as you credit the artist with attribution.
Review these licensing options carefully so you can balance your budget with your needs.
Type of music offered: Free music, Free music with attribution
YouTube has its own repository of music tracks and sound effects that are available to be downloaded or added straight to a YouTube video.
They offer both free music and free music with attribution required, so carefully check the license of the music that you're downloading.
Type of music offered: Royalty-Free
AudioJungle offers millions of audio tracks, sound effects, and music. It's updated weekly, so you always have a fresh music library from which to choose.
You have the choice to buy individual tracks (some for as low as $1) or get a monthly subscription to get unlimited downloads.
Type of music offered: Free music with attribution
Free Stock Music is exactly what it sounds like: a library of free stock music you can download straight away.
The selection may be limited but considering it's free, this may not be too much of an issue.
Type of music offered: Free music, Free music with attribution
Free Music Archive carries thousands of free and royalty-free background music and sound effects.
They offer both public domain and CC-licensed tracks, so review the licenses before you download them.
Type of music offered: Free music with attribution, Royalty-free
Freeplay Music is another library with high-quality music for both personal and commercial use.
If it's for personal use, you can have unlimited use of the music for free, but for commercial purposes, there is a fee to use the music.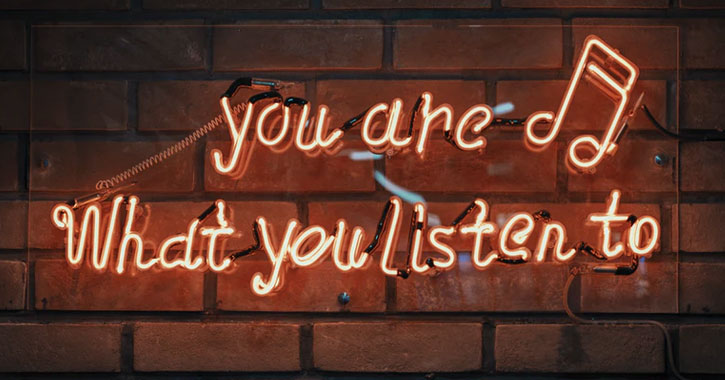 Type of music offered: Free music with attribution, Royalty-Free
Incompetech is a site run by Kevin MacLeod, who has listed around a couple of thousand tracks on his site, free for use as long as you credit him.
You can also pay a fee per song if you want to use the music without attribution.
Type of music offered: Royalty-Free
Of course, the online store that offers millions of products would also be selling music on its site.
The range of the tracks in Amazon's music store might be limited, compared to the others on this list, but the pricing per track is similar to the pricing per track of a studio-released album.
Type of music offered: Royalty-Free
Stock Music Site looks less polished than what you would expect from a site that carries almost a million music tracks that have been used by major studios in their productions.
The range of artists and genres is more vast than the others, but the downside is that their price range is a bit higher as well.
Type of music offered: Royalty-Free
Soundstripe offers thousands of music tracks and sound effects, with hundreds of new tracks per month.
You can filter them by mood, genre, and even beats per minute, which ensures you find just the right type of music for your purposes.
Soundstripe offers subscription plans enabling unlimited downloads of tracks from their site.
Type of music offered: Free music
Pixabay is better known for its royalty-free images, but its royalty-free music and sound effects libraries are steadily growing as well.
Their music can be used under the Pixabay License, giving users permission to use these files for free for both personal and commercial use.
Type of music offered: Free music, Free music with attribution
More commonly known as RFM-NCM, they've made royalty-free music from various artists available to download on SoundCloud.
Licenses vary per track and per artist, so read the information per track window.
Type of music offered: Free music, Free music with attribution, Royalty-Free
Free Music Public Domain has been offering public domain and royalty-free music since 2014.
Their royalty-free music tracks fall under one of two licenses: Creative Commons and Standard Licenses. Using tracks under a Creative Commons License means you can use them for free as long as you credit the artist.
Conversely, if a track is under a Standard License, you'll have to pay a one-time fee of $25, allowing you to use it for commercial purposes without having to include attribution or credits.
Type of music offered: Free music
Mixkit Music recommends using their free music as a background for videos and podcasts.
However, users can't use Mixkit Music tracks on CDs, DVDs, Video Games, or TV and radio broadcasts.
Type of music offered: Free music with attribution, Royalty-Free
Tunetank offers thousands of music tracks from a variety of genres and themes.
They're offering three different subscription plans: Free, Pro, and Enterprise.
The free plan gets you access to 2,000+ tracks for free, as long as you attribute them to the author.
The Pro plan costs $17.50 per month and will get you access to the same tracks as with the Free plan, plus 1,000+ more tracks, and attribution is not required.
The Enterprise plan costs $79.50 per track for a royalty-free license so you can use it for a TV or radio broadcast.
Type of music offered: Free music with attribution, Royalty-Free
TakeTones is a stock music platform with tracks from various artists.
You can download 10 free tracks per month for non-commercial use with attribution, or you can choose among 4 paid subscriptions to get access to more tracks per month without the need for attribution and expanding the use to commercial use. Read up on the details of the licenses ht
Type of music offered: Free music with attribution, Royalty-Free
Shane Ivers of Silverman Sound Studios makes music for various content.
He offers both royalty-free music and gives away free music on his site under the Creative Commons Attribution 4.0 License.
If you like the music you've downloaded, you can make a donation or become a patron on Patreon to get access to more music.
Type of music offered: Free music, Free music with attribution
Chosic is a library of royalty-free music that you can use for all projects as long as there's attribution. Each track has different instructions and licenses, so read each link carefully before using them.
Type of music offered: Royalty-Free
Epidemic has a massive library of 90,000 sound effects and over 35,000 music in different genres, moods, tempos, or vocals, which is updated with new ones each week. This is technically a premium site, with subscription plans ranging from $140 to $300 a year, but if you need just a few royalty-free music, the 30-day trial will be more than worth it.
Type of music offered:  Royalty-free licenses, Creative Commons
dig ccMixter features thousands of tracks from over 45,000 musicians from around the world.
Creative Commons tracks are free if attributed correctly. It's good that you can search the library by license type, so it's easier to find the tracks you need based on your budget.
Type of music offered: Royalty-Free
Over 2,000 royalty-free music, all created by musician Kevin MacLeod, are available for use at Incompetech. As long as you credit the site and musician, you can download any track for free. 
If you wish to download his entire music catalog, you can do so for a $38 one-off fee.
Type of music offered: Royalty-Free
Music Vine is home to 160+ independent musicians, often used by pro videos and films.
The best thing about Music Vine is that you can easily filter them by theme, mood, genre, vibe, and other categories.
Music Vine is also big on featuring the artists they collaborate, giving them a section to showcase their music to a wider market.
Type of music offered: Royalty-Free
Compared to other royalty-free music sources on this list, Musopen is home to exclusively classical royalty-free music. 
Searching through the library also allows you to filter by instrument, author, composer, genre, and the vibe you're looking for.
Final Thoughts On Royalty-Free Music
Before you go ahead and check out our list of websites to get royalty-free music, let me leave you with one crucial tip.
Always read the fine print.
Terms of user licenses may vary per website, and if you download the music, that means you've agreed to those terms.
For instance, you might have purchased the music for personal use and not for commercial use; that means you can't use it for videos, podcasts, or anything that will earn you money.
You might also have agreed to attribute the source when you use the music for any purpose, and they may have a specific format for attributing them.
The fine print also contains definitions for "proper use." The majority of artists don't want their work used for productions that incite violence, advocate discrimination, and promote pornography.
The bottom line is, reading the fine print first is the smart thing to do before you download any music from these sites.
Other free assets
If you're a content creator, free assets help you create your content without worrying too much about your budget. Check out our list of sources of free stock images.
For all lovers of media, did you know you can also get free online comics, free digital movie codes, free ecards, free audiobooks for kids (here's a list for adult audiobooks), and free online courses too?