Free online courses for adults could pave the way for a life-changing career, a switch to a new field, or a bump in pay grade.
Don't Miss These Freebies...
Daily Goodie Box - Grab a GIANT box of free samples from some of the world's most popular brands.
Try Products - What's better than one giant box of free stuff? TWO giant boxes of free stuff. Join Try Products to get even more free samples shipped right to you.
P&G Rewards - Get over $100 in coupons to stuff you already buy, plus enter to win weekly gift boxes and gift cards.
Free education is one of the top reasons that make the internet an awesome invention.
Imagine having the opportunity to learn anything and everything under the sun.
Imagine being given the chance to explore courses that used to be exclusive only to students of Harvard or MIT.
From skills like cooking or painting that help with personal growth to comprehensive knowledge like personal finance to professional acting that could actually become your career, check out where you can find these free courses online.
Free Online Courses from Real Schools
Are there colleges or universities that provide online learning? Who is allowed to take them?
Harvard makes at least 70 free courses available online at any given time.
You can choose from which department, from IT (programming or app development) to health and medicine (dealing with back pain to ebola history).
You can filter the available courses based on the duration of the course, start date, difficulty, or subject area.
Courses from Yale are also under different studies, similar to Harvard's offers.
What I like about Yale's free online courses is that you have the option of following the professor's lectures through videos or just reading transcripts of every "class."
The exams (midterms and finals) also make you feel like you're really a Yale student and gives yourself a gauge of how much you've actually learned.
Massachusetts Institute of Technology (MIT) may just be a dream school for many, but with its OCW (OpenCourseWare), anyone can take up an unlimited number of courses he/she desires.
Unlike Harvard and Yale that uses edX, MIT has its own open source platform.
You can download the entire free MIT course you've chosen, then complete the incorporated assignments, exams, and other readings.
You'll need to register with edX to be able to access and enroll with any of the courses available. If you already joined Harvard or Yale, this shouldn't be a problem anymore.
And because Berkeley uses the same edX platform, courses are neatly organized into departments, topics, duration (how long the course should take you to complete), level, price (if it's free), and so on.
Stanford has an intuitive library of free online courses. From the left sidebar, you can filter them by topic, availability, whether it's free or paid, or credentials (Master's degree, graduate, etc.).
Once you decide to enroll in one course, you'll be asked to choose if you'd want to stay on Stanford's official site, or continue the course via edX, Coursera, Kadenze, and so on.
These are only some of the best and most popular universities offering online courses for free.
For more, check edX (the platform used by many of the schools above to host these courses) and its list of partner schools.
Note that some of these schools share the courses completely free of charge, but provide certification of completion (about $100 a pop) to those who want to pay for it.
Claim your free box of goodies now!
It's a giant box of free samples and it comes right to your door at no cost.
Click here and get yours.
If you're adding a particular programming language to your CV, for example, having certification that you've completed and passed a Harvard course could add weight to your resume.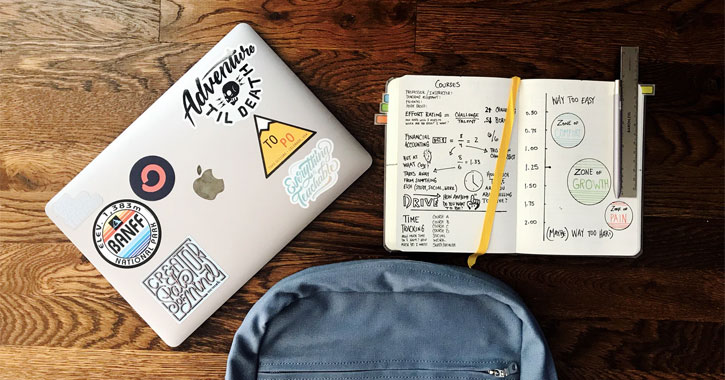 More Sites with Hundreds of Free Online Courses
Aside from courses offered by real universities, some sites were also built to provide both free and paid courses. The following 12 sites are just some of my favorites (and I'll tell you why).
Reason to check it out: Partners with traditional schools like Penn, Duke and John Hopkins, but also have courses from industry leaders like IBM and Google.
While most courses are available for free so you can learn anything under the sun, you can shell out $399 per year and receive certifications for any course you complete for the year.
Reason to check it out: There are always free online courses available here, but if you fancy something but it requires payment, there's a good chance you can afford it since many courses start at $15.
You're helping teachers earn from the courses they created and uploaded into Udemy. About 60,000 teachers from around the world have been using Udemy since its launch in 2010.
Reason to check it out: The free online courses here don't take much time. Many of them last an hour and you've learned a new thing.
What makes Skillshare different is that the instructors here teach very specific things, such as playing with lights on Adobe Photoshop or taking pictures of the moon.
There are a ton of cooking gems inside Skillshare and they're free to use. I took up Shefaly Ravula's Indian cooking course and The Meatball Making with the Meatball Shop when Skillshare made them free, and they're weekends well spent.
Reason to check it out: The goal of these 10+ free online courses offered by UpGrad is simple: to help you stay ahead of the curve in Data Science, Management & Technology.
The courses are quick and if you take it seriously, you can complete all of them within 2-4 weeks.
Reason to check it out: If you're looking to improve skills in the arts, music, and design, Kadenze partnered with top institutions like Columbia, Paris College of Art and Goldsmiths to bring free and pair courses online.
The premium courses are cheaper here than other sources, at $20/month, so you can cancel if you feel online learning isn't for you.
Reason to check it out: Alison offers business, finance and math courses that can lead to certifications or even getting your diploma.
Signing up is required to access both free and paid online courses.
Reason to check it out: This non-profit platform is a home to both courses from top institutions here in the US and directly from instructors. All of the courses here are free, but you need to sign up to access any of them.
It can be a good resource for parents homeschooling their kids, since courses are available even for kids (age 2 to 7) and up.
Reason to check it out: As an industry leader, IBM is one of the go-to places if you wish to be on top of technology news and updates.
You'll need to register to access any of the free online courses from IBM, but it's definitely worth it.
Reason to check it out: Always wanted to learn a new language? It's the perfect time to do it, and if you don't know where to start, Rosetta Stone is making it easy with a free 3-month access to learning French, Spanish, Chinese, or any other language.
Reason to check it out: If you have the passion for marketing, or want to begin a career in the online world, Hubspot Academy has courses like social media engagement, internet marketing, brand engagement, and so on.
Courses are available as a webinar, ebook, complete course work, or guides.
Reason to check it out: Many UK-based virtual campuses are hosted here. Plus there are Future Learn exclusive courses as well.
You can access the courses for free, or pay premium (if you want to take course exams or receive certification that you've completed a particular course.)
Reason to check it out: While you won't receive any certifications here, Adobe offers tons of in-depth tutorials on how to hone your photo editing skills.
Tutorials range from 2 minutes to 2 hours, so there is something for just about anyone here.
Free Online Courses with Certificates
Google's free online courses with certificates – Whether you're interested in digital marketing, or want to become an expert in various Google products (such as Google Analytics, or Google Adwords), there are comprehensive training available at the Google Digital Garage.
LinkedIn Learning – LinkedIn isn't just a network for professionals. It can also be an amazing source of free online courses. While majority of the courses here are paid, there are still a dozens of courses that are available free. You can even try out the premium version that unlocks more courses, then slap your certificate directly on your LinkedIn profile once you  complete the course.
Twitter Flight School teaches students about video advertising on Twitter. They can earn the badge by completing a series of training courses and achieve 80% or higher on a final assessment.
The Bottom Line
Learning doesn't have to follow a course work. If you're not in the mood for traditional learning, but would rather binge-watch some awesome documentaries, Netflix has many of them uploaded on YouTube that you can watch free. If you love these, I'm pretty sure you'd love TED ED videos as well.
You don't need cash to learn a new skill, or attend university-level classes. With free online courses from the top schools in the country and sites that were built to spread free education for all, there shouldn't be anything keeping you from learning.
If you're on a roll and want to learn some more, check out this list of free audiobooks and free ebooks I've gathered and compiled for everyone. Most of them are free, so enjoy!