You don't have to be a total bookworm to embrace the concept of free books.
As someone who loves receiving all kinds of free stuff, books are always welcome in our home.
If you're a fellow book lover and would to know how to get free books—whether they're print books or ebooks—make sure to bookmark this page as I add and update these resources.
5 Places You Can Get Free Print Books
To those who love the smell of printed paper, the weight of a good hardbound volume, and the sound of pages being turned, digital books can never really replace print books.
Don't Miss These Freebies...
Sign up for all 3 sites to get regular freebies in the mail.
Daily Goodie Box - Grab a GIANT box of free samples from some of the world's most popular brands.
Product Testing USA - Work with companies like Sony and Apple to test out their latest products!
Inbox Dollars - Free $5.00 for signing up! Get paid to share your thoughts.
Check out this list of traditional and non-traditional sources of print books you can get for free:
This Corpus Christi, Texas-based independent bookstore has only been around since December 2016 and is much much smaller than Barnes & Noble-type chain bookstores, but it has been giving away a book a day from Mondays through Saturdays since January 2019.
Free books are first-come, first-served. Every day, the bookstore announces the title of the giveaway book. Whoever visits the store first gets the book completely free of charge.
The owner, Dr. Jimie Owsley, simply wanted to help promote children's literacy. The free advertising given to the small family-friendly bookstore is a major plus.
If you're willing to let go of some of your books in exchange for new, free books from other people, Paperback Swap and other similar sites, such as Swapbooks and Book Mooch let you swap books with other book lovers.
As a fan of Dolly Parton, I will never ever get tired of mentioning how cool it is for her to lead this Imagination Library project.
The Imagination Library started as a project in Dolly Parton's home county in East Tennessee, and it eventually expanded to provide free books to children in 4 countries.
If you have a child as young as a few months old to 5 years old and you're in a participating country (US, UK, Canada, Ireland, or Australia), they could send high-quality books for your kids regularly.
The only downside is that they only give away children's books, but if you want to instill the love of reading into a child, this site is perfect for you.
BookCrossing is home to a community of 1.8 million booklovers, who are perfectly fine with releasing their books "into the wild" for a stranger to find, or through "controlled release" to a fellow BookCrossing member.
If you're looking at getting a book or two, there are "Official BookCrossing Zones" all over the world, and if a spot is near you, go there and see if you'd like to pick up the book.
The books are tracked from the journal entries of those who were able to "catch" the books anywhere in the world.
This one is another popular booklover community with millions of books exchanged annually across 100,000+ libraries from over 100 countries.
The main idea behind the Little Free Library is to set up a library of free books in almost every community, especially in areas where books are scarce.
It's been around since 2009 and originated in Hudson, Wisconsin thanks to founder Todd Bol, who built an adorable mailbox-type "library" with books that anyone can get to read. From there, this concept expanded around the country, and beyond the US as well.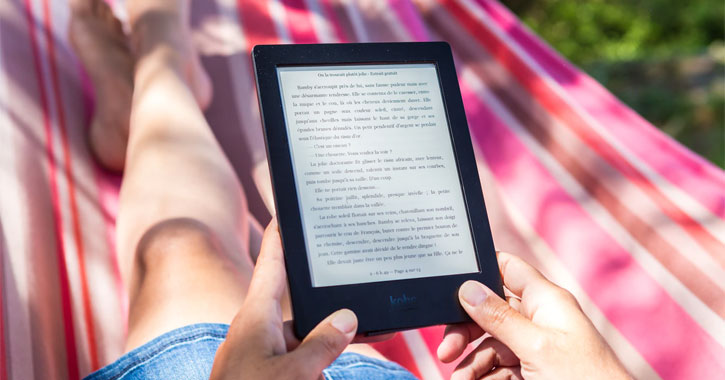 21 Sites that Offer Free eBooks
For those who want something to read but can't physically go to the library, swap books with other book lovers, or take advantage of the other methods of receiving free books as I pointed out above, the next best thing would be ebooks.
And if you don't know it yet, you have plenty of options when it comes to ebooks.
The 21 sites below are some of the most reliable, most popular ebook resources out there. From a simple Google search, you'll be able to find thousands of similar sites, but you have to start somewhere and I'm positive these first 14 will keep you busy for the next several months or even years.
1. Project Gutenberg — Project Gutenberg is home to over 60,000 free ebooks from the public domain. You can read, download, and even redistribute any of the ebooks posted here without having to pay for them. This should be your go-to if you're interested in exploring classic books at no cost.
2. Internet Archive — This non-profit site is one of the oldest libraries around with ebooks, videos, audio, and other files stored in different formats. The site itself isn't fancy, but there are thousands of ebooks available via search.
Don't miss these...
These 3 sites will send you FREE stuff in the mail and PAY YOU to hear what you think about what you receive.
Toluna Influencers - Work directly with companies like Nike, Samsung, Amazon, and Disney to improve their product lines.
Inbox Dollars - Free $5.00 for signing up! Get paid to share your thoughts.
Vindale Research - Answer questions about products, shape the future, get paid up to $50 per response.
3. Open Library — This is also a resource of public domain books, so don't expect modern titles here. The cool thing about this website is that you can join the community and contribute by organizing titles.
4. ManyBooks — Offers both free and heavily discounted ebooks in different formats for different reading platforms like eReaders, Kindle, iPads, and Nooks.
5. Free-eBooks.net — Not the most unique name for a website, but it serves its purpose quite well. There are hundreds of ebooks in categories like Fiction, Nonfiction, Sci-Fi, business, romance, self-help, business, and a whole lot more. They also carry audiobooks. Become a member of the site using your email address and you can download up to 5 free ebooks a month.
6. FreeTechBooks — Ideal for college students, this website has mostly textbooks, lecture notes, whitepapers, and other resources in tech subjects like computer science, engineering, and programming.
7. BookBoon — This is another resource for more than a thousand free textbooks written by professors from the world's top universities. There are also free business ebooks here, but these are on a subscription model (€5.99 per month).
8. FreeBookSpot — The difference between this "spot" and others is that it offers free ebooks in over 90 categories. So whatever your interests are, you're sure to find a free ebook for you.
9. GetFreeEBooks — Explore more fiction books in sci-fi, fantasy, horror, and other genres on this site. They also have a blog with articles containing plenty of book recommendations.
10. Freebooksy — Freebooksy prides itself on making it quick and easy to find free ebooks in a whole variety of genres and platforms.
11. Harlequin Online Reads — Download the Book Breaks app on your Android or iOS device and read free serialized stories by Harlequin authors on the go. This is perfect for romance lovers.
12.  KnowFree — This is the go-to resource for information technology professionals in need of ebooks, case studies, research papers, magazines, etc.
13. Issuu — Issuu is a content creation and distribution platform. What's awesome about this site is that there are over 20,000 ebooks uploaded here daily, since Issuu allows anyone from around the world to upload and distribute their publications free of charge.
14. BookBub — BookBub works with all major book retailers and leading publishers and authors to promote their books to BookBub members so they get ebooks for free or for heavily discounted prices.
15. eBookBetty — This is another site that has plenty of free and discounted ebooks for their members. eBookBetty features fewer genres, mostly focusing on mystery, action/adventure, sci-fi, fantasy, and romance.
16. Google Play Books — Yes, even Google Play Books has free ebooks from many different categories. You just have to check back regularly for updates on the catalogs.
17. Kindle App — You don't need to have a Kindle ebook reader to be able to get free ebooks from Amazon. Just download the Kindle app on your smartphone or computer and see what's available.
18. Barnes & Noble Nook Store — If Amazon has Kindle, Barnes & Noble has Nook. They also have an online bookstore where you can download free titles. You can buy a Nook ereader, or you can download the Nook app on your smartphone or laptop.
19. Smashwords — Smashwords is a distributor specializing in indie ebooks. If you're the adventurous type who likes exploring new books and authors, there's plenty to discover here.
20. The Online Books Page — Founded and edited by John Mark Ockerbloom of the University of Pennsylvania, it lists over 3 million free books online.
21. Official sites of local public libraries — Visit the official website of your community's public library. In most cases, they'll let you access their ebooks for free, as long as you log into the site using your library card details. And since you don't have to physically "return the book," you won't be fined with any late fees ever again.
Free Books Galore
Anyone who loves reading books but not collecting them would probably love the idea of BookLender.
Here, you choose a plan (whether to go with limited or unlimited) and rent a book with free shipping. There is no late fee or due dates ever, but you can cancel your plan anytime if you want to. Limited plans only give you a list of titles monthly, while unlimited is all for the taking.
If you're a fan of audiobooks, make sure to check out this list of free audiobooks for all your hands-free reading.
Do you know any other online or offline sources of free books? Share them in the comments! I'd love to hear some of your recommendations.