If you love reading books, but you haven't tried audiobooks yet, here's your chance with this list of 15 resources giving away copies of free audiobooks.
Be prepared though – the world of audiobooks can be highly addictive. You might forget your love of printed books or your stack of free magazines for a while as you dig deeper and listen to your first dozens books in audio form.
Because you can listen to audiobooks virtually anywhere, as you commute to/from school or work, while driving, eating lunch, waiting in line, doing groceries, completing errands, cooking dinner, and any other mundane tasks, many people have switched from paperbacks to audiobooks completely.
Still not sure if you're an audiobook kind of girl/guy? Try out some titles and let me know:
Don't Miss These Freebies...
Sign up for all 3 sites to get regular freebies in the mail.
Daily Goodie Box - Grab a GIANT box of free samples from some of the world's most popular brands.
Product Testing USA - Work with companies like Sony and Apple to test out their latest products!
Inbox Dollars - Free $5.00 for signing up! Get paid to share your thoughts.
10 Websites to Explore for Free Audiobooks
Home of thousands of public domain books, you can read ebooks or listen to their audiobook counterparts here. You can browse the LibriVox audiobook catalog by author, title, genre, or language.
The site has over 13,000 books available in English and 1,771 titles across 40 different non-English languages.
This website lists over 1,000 audiobooks, which are mostly classic books.
The sources vary – from the free section of Audible.com, YouTube videos, to podcasts all over the internet.
Some ebooks are also available alongside the audiobook version, so if you want a copy of both, here's your chance to download them both.
It may look outdated, but LoyalBook's library has over 7,000 titles.
Many have both ebook and audiobook versions. You can stream it directly on the site, or download the audiobook as an mp3 file, or for listening on your iPod/iPhone and iTunes.
The site also has a wide range of categories, from science fiction to fairytales, classic public domain stories, to those that are a bit more modern.
What's cool about Lit2Go is that not only does the site collect numerous free audiobooks, there are also hundreds of poems in mp3 format in their catalog.
Before you begin streaming one, you can read the abstract, citation, word count, playing time and other tidbits for each title.
This collection of children's literature is a part of the Educational Technology Clearinghouse and is funded by various grants.
With over 10,000 free audiobooks and ebooks organized quite neatly in a modern layout, DigitalBook.io is definitely a site that's pleasing to the eye.
Public domain books are also posted here and may intertwine with other mp3 files from LibriVox or Audiobooks.com.
This is an internet classic and a must-hear if you're new to free audiobooks. MindWebs is a gem.
MindWebs is a collection of stories, usually sci-fi, from a wide range of authors like Arthur C. Clarke (A Walk in the Dark) or George Henry Smith (In the Imagicon).
Narrated by the late great Michael Hanson, his 169 half-hour shows presented 188 short stories from 135 different authors.  
His MindWebs series originally aired on WHA Radio in Madison, Wisconsin from the mid 70's through the mid 90's, but brought new life 20 years later when it reached the world wide web.
All the free audiobooks cataloged on PodioBooks have now been transferred to Scribl.
Unlike before when almost all of the audiobooks are free to listen 24/7, this isn't the case with both PodioBooks and Scribl anymore.
However, you can still find gems of free audiobooks every now and then. They rotate the free content, so make sure to bookmark the site.
Began in 1971, this community-run library was originally an archive of printed books.
Don't miss these...
These 3 sites will send you FREE stuff in the mail and PAY YOU to hear what you think about what you receive.
Toluna Influencers - Work directly with companies like Nike, Samsung, Amazon, and Disney to improve their product lines.
Inbox Dollars - Free $5.00 for signing up! Get paid to share your thoughts.
Vindale Research - Answer questions about products, shape the future, get paid up to $50 per response.
Today, it still has an extensive collection of digitized books from all over the world. human-read and computer-generated (read by a computerized voice) free audiobooks from the public domain.
For textbooks and other educational books, Learn Out Loud has hundreds of free audiobooks in categories like business, philosophy, science, religion, politics, and so on.
Aside from books, what I like about Learn Out Loud are the speeches, lectures, interviews and workshops also squeezed into the catalog.
It's like TedEd without going through YouTube.
The main audience of these free audiobooks are kids, since the site focuses on fairy tales, classic kids books, and new original storybooks for children.
It has a cool collection of all the must-read like Brothers Grimm folk tales and Aesop's fables, so if you're trying to encourage kids to explore literature, StoryNory could be an awesome resource.
I'm a fan of this site, even if it doesn't compare to bigger libraries with thousands of books.
NewFixtion, however, posts original stores performed as daily episodes. What's interesting is that trained actors voice each episode, so the drama is definitely felt.
Unlike other sites on this list that you can download for various third-party apps, NewFixtion episodes can only be listened through the site.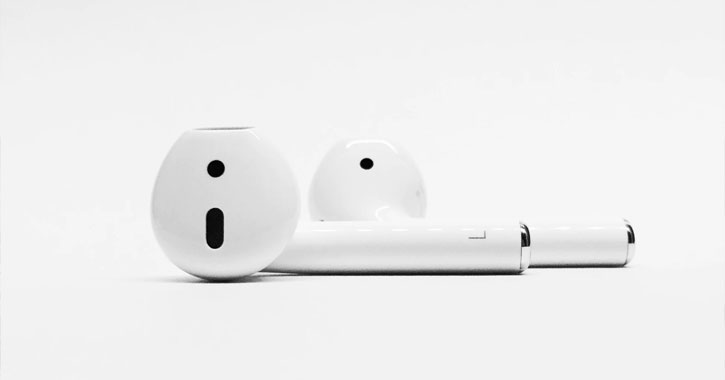 Apps with Free Audiobooks
Designed to cater to podcasts, this app also have thousands of free audiobooks, so you can listen to new and old audiobooks on-the-go. 
Plus, there's no monthly fees or any hidden fees ever.
Borrow and read free ebooks, audiobooks, and magazines from your library using your phone or tablet.
All you need is a library card, a smartphone and the Libby app (from Appstore or Google Play).
Once you've set-up Libby and found your library on the app, you can easily download any audiobook and listed free. Note sure if it's worth the trouble? Check what's in store here.
Although there's no Android version of this app, I think it should still be noted for its special feature.
The Bound app downloads your audiobooks directly from DropBox account, then transfer them onto your Bound app.
When you access your audiobooks from the app, you can pause, resume and "bookmark" as many times as you need to. It is virtually an audiobook player, so you still have to download your preferred audiobooks from the sources above.
This open source audiobook player is completely free. It features folder-based library management, and efficient playback features.
While it isn't as complicated as other apps on this list, the Voice Audiobook Player definitely caters to minimalist users who just want a simple audiobook player without having to pay a cent.
Available in Android and iOS, the concept of Hoopla Digital is similar to Libby (by Overdrive). You can borrow audiobooks, movies, ebooks and music from your library's digital collection as long as you're able to find your library and you verify that you have a library card with them.
Beyond Free Audiobooks
If you're looking for a particular book, but can't find it on any of the sites with free audiobooks, it might not be available as a freebie. In cases like this, you can just stick with traditional reading, or purchase a paid audiobook of that title instead.
Those who use Spotify can also search "free audiobooks" and see what's new.
I've been pleasantly surprised by some discoveries there, especially new narrators trying out a classic book.
Looking for other digital freebies? Don't miss any of my posts – bookmark this site, so you'll be first to learn of free stuff when it becomes available.