Free supplement samples are perfect for people jump-starting their health by taking vitamins and supplements daily, or switching to a new brand but would love the opportunity to try it out first without spending anything.
Don't Miss These Freebies...
Daily Goodie Box - Grab a GIANT box of free samples from some of the world's most popular brands.
Try Products - What's better than one giant box of free stuff? TWO giant boxes of free stuff. Join Try Products to get even more free samples shipped right to you.
Survey Junkie - Test new products, keep them, and get paid for your feedback. Sign up for free to get started.
No matter your personal reasons for looking for free supplement samples, this list should help you get the ball running.
18 Free Supplement Samples by Mail
The following sites regularly offer free supplement samples.
Some require you to buy something with the freebie, while others only need you to shoulder shipping costs.
If you're lucky, you might even find one that gives away the product absolutely free of charge.
The coolest thing about this store is that they make it easy to find free supplements. Unlike other sites that take you through loops in getting samples, MuscleAndStrength just puts them on one page, so it is easier to pick and choose which ones you'd like to sample.
Note that if you're shopping around this site, you can also see if the product has a free sample by checking out the "Buying Options" box. If it indicates that 1 serving sample is equivalent to $0, then just choose a flavor, strength, or other options, and add it to your cart.
Plus, get 2 free samples for every order on their website.
Another popular store for bodybuilders, Universal Nutrition has a bit more scattered method of getting free samples.
They do provide regular free whey samples, but other types of supplements are hit or miss.
There's also no way of searching only samples through the site, so you have to be a little creative, such as:
Go to Google search and enter 'universalnutrition.com free samples'. You can see pages of products with corresponding samples
E-mail info[at]UniversalUSA[dot]com and ask for samples. Add your address with your request letter, since companies sometimes do not reply to sample inquiries but just ship them out in bulk.
ANS Supplements support people who follow the keto diet and strict bodybuilding, weight loss, or performance-boosting programs.
As such, you'd be able to see free supplement samples from these categories.
You won't find any information about freebies on the main site, but you may fill out this form if you wish to try out some ANS supplements. They give you several choices of supplements – just tick the box which you like and complete other details asked.
We just love stores like Tiger Fitness that put up a separate page for freebies.
The products here change from time to time, plus the page is inactivated during site-wide sales, so bookmark if you like trying out new stuff. However, you do have to buy something else from the store to take advantage of their free samples.
In addition, there's a two-product limit of free supplement samples for every order, so if you're having difficulty checking out, having 3 or more samples may just be the culprit.
If you need a break from all the free food samples and wanted to see what weight management supplements are available, you'll love this site since it offers products in the energy-boosting and weight-losing categories.
For example, the current sample is Herbal Life's 'LiftOff' made for improving concentration and fighting mental/physical fatigue.
Samples are available for Canada and US residents but note that you have to enter your phone when filling out the sample request form.
This Texas-based company has a solid line of products whether you're goal is to bulk, cut, or achieve an athlete's stack.
You wouldn't find any free sample info on the site though.
Claim your free box of goodies now!
It's a giant box of free samples and it comes right to your door at no cost.
Click here and get yours.
For personal-use samples, they do send customers supplements they're interested in, but you have to e-mail your request at customerservice[at]prosupps[dot]com.
Rumor has it that Gaspari Nutrition gives away a free sample of muscle-recovery formula SizeOn, or the pre-workout supplement Superpump Max.
But this may change, so send your sample request via e-mail at samples[at]gasparinutrition[dot]com to be sure.
Make sure to include your mailing address. Some companies no longer reply to requests, but may send some your way if you already disclosed where to send the supplement samples.
The free supplement samples are sold out right now, but new ones are added often.
You can enter your number or e-mail address, so you'd be notified once samples are again up for grabs.
Note that you do have to pay a flat rate shipping fee of $5.95 at checkout, or else the sample request won't push through.
Like Gaspari Nutrition, you have better luck at getting in touch with supplement manufacturers like Controlled Labs.
They don't really publish sample request information, but it's worth trying to contact them through their contact form.
This store has numerous free supplements available, but they're unfortunately only available for Canada-based shoppers.
If you are from Canada, lucky you! With every order of any SupHub product, you can add a free sample of your choosing.
There's a max of three samples per order, so choose wisely.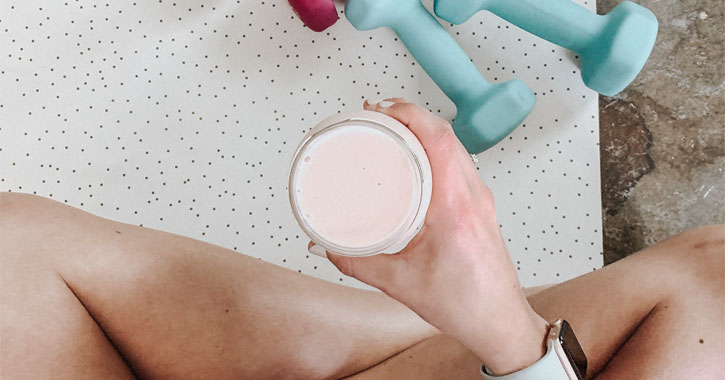 Steel Supplements is a company that prides themselves on creating supplements based on both science and experience.
They're offering bundles of freebies on their website, and you only have to pay for shipping.
eFlow Nutrition aims to bring high-quality supplements to consumers.
Get a free shaker plus free supplement samples when you sign up for their mailing list. All you have to do is pay for shipping and handling.
Amari's proprietary blend of adaptogenic herbs and CBD is designed to support an active lifestyle.
Get 2 free sample packs if you pay $2.99 for shipping.
The company usually hits pause on the free sample program until they get through their backlog of requests. If you would like to be notified when they're offering free samples again, fill out the form to join their email list.
Dr. Emil Nutrition focuses on holistic health and happiness for everyone. They're giving away free bottles of Bedtime Burn supplements to product testers to evaluate and give feedback on them.
F'ing Focus Brain Boosting Supplements leverage natural ingredients to aid with daily life.
For $3.99 shipping, you can any of their F'ing Focus supplement samples here.
Note that once F'ing Focus sends you a sample, you have 14 days to give it a shot. After the 14 days they will send you a 30-day supply for only $29. If you wish to pause, cancel or adjust your account, you can do so online on your account.
Nutrex Research carries numerous brands of pre-workout, hydration or protein supplements.
At any given time, they list at least one brand with free samples.
You can get one or all free samples with every order.
Try a free vegan protein powder sample pack or vegan collagen sample pack by Plant Fusion
There's a limit one customer per order, and the free protein supplements are offered on a limited time, while supplies last.
Also, you need to shoulder $4.99 shipping fee.
Muscle Pharm manufactures supplements focused on improving athlete's health & performance. The bodybuilding community gives high praises to their BulletProof and Assault line.
All their whey proteins, recovery supplements and pre-workout supplements are formulated without using any banned ingredients.
To receive free supplements samples by mail from Muscle Pharm, e-mail the company directly at info@musclepharm.com and request for some free samples.
In-Store GNC Free Supplement Samples and Other Similar Stores
If you'd rather shop for your supplements in the store, you have a higher chance of receiving free supplement samples from stores like GNC.
Fans of GNC would know that for a while, the company was a go-to place for people wanting to try out new supplements, especially for bodybuilding.
If GNC associates try to upsell certain supplements with unproven claims, take it with a grain of salt and try the product yourself.
Vitamin World is another similar chain with stores around the country and free samples to give away.
They're not focused on only vitamins, supplements, and pharmacy goods, but Walgreens and Walmart are known to sell (and provide samples of) supplements as well.
Other Ways to Get Free Supplement Samples
If you're on Facebook regularly, make sure to search "free supplement samples" and check out pages and groups to join. These communities are often volunteer-run and are made for fellow gym-goers or fitness fans to share resources of supplement freebies.
If you're looking for a particular brand of supplements, make sure you stalk the brand on social media. These companies often provide giveaways – you just have to be quick to join and follow instructions. You can also subscribe to their newsletter by visiting their official website, signing up and making sure you read their emails for info about giveaways and other deals.
I also wrote a list of free vitamins in the past – you might get a freebie or two from there, too!
And if you're serious about getting a bit more active, check out these awesome resources to reel you back into an active lifestyle: