Free supplement samples are fantastic for people who want to take charge of their health and begin taking vitamins and supplements daily.
Those who are switching supplements would also love the opportunity to try out a new brand without spending anything.
No matter which group you belong in, these samples are definitely a must try.
13 Free Supplement Samples by Mail
The following sites regularly offer free supplement samples.
Don't Miss These Freebies...
Sign up for all 3 sites to get regular freebies in the mail.
Daily Goodie Box - Grab a GIANT box of free samples from some of the world's most popular brands.
Survey Junkie - Work with companies like Nike, Sony, and Apple to test out their latest products!
Inbox Dollars - Free $5.00 for signing up! Get paid to share your thoughts.
Some require you to buy something with the freebie, while others only need you to shoulder shipping cost.
If you're lucky, you might even find one that gives away the product absolutely free of charge.
The coolest thing about this store is that they make it easy to find free supplements. Unlike other sites that take you through loops in getting samples, MuscleAndStrength just puts them in one page, so it is easier to pick and choose which ones you'd like to sample.
Note that if you're shopping around this site, you can also see if the product has a free sample by checking out the "Buying Options" box.
If it indicates that 1 serving sample is equivalent to $0, then just choose a flavor, strength or other options, and add it to cart.
Another popular store for bodybuilders, Universal Nutrition has a bit more scattered method of getting free samples.
They do provide with regular free whey samples, but other types of supplements are hit or miss.
There's also no way of searching only samples through the site, so you have to be a little creative, such as:
Go to Google search and enter 'universalnutrition.com free samples'. You can see pages of products with corresponding samples
E-mail info@UniversalUSA.com and ask for samples. Add your address with your request letter, since companies sometimes do not reply to sample inquiries but just ship them out in bulk.
You can check out the products offered from their store, but you can't choose the free supplement samples.
The only control you have is by picking product category of samples you're interested in – (there's a list of choices on the form's dropdown option). Choose from General Wellness, Men's Health, Women's Health, Fitness and Nootropic.
ANS Supplements support people who follow the keto diet and strict bodybuilding, weight loss, or performance-boosting programs.
As such, you'd be able to see free supplement samples from these categories.
You won't find any information about freebies on the main site, but you may fill out this form if you wish to try out some ANS supplements.
We just love stores like Tiger Fitness, who put up a separate page for freebies.
The products here change from time to time, so bookmark if you like trying out new stuff. However, you do have to buy something else from the store to take advantage of their free samples.
In addition, there's a two-product limit of free supplement samples for every order, so if you're having difficulty checking out, having 3 or more samples may just be the culprit.
If you need a break from all the free food samples and wanted to see what weight management supplements are available, you'll love this site since it offers products in the energy boosting and weight-losing categories.
For example, the current sample is Herbal Life's 'LiftOff' made for improving concentration and fighting mental/physical fatigue.
Samples are available for Canada and US residents, but note that you have to enter your phone when filling out the sample request form.
This Texas-based company has a solid line of products whether you're goal is to bulk, cut or achieve an athlete's stack.
You wouldn't find any free sample info on the site though.
Don't miss these...
These 3 sites will send you FREE stuff in the mail and PAY YOU to hear what you think about what you receive.
Toluna Influencers - Work directly with companies like Nike, Samsung, Amazon, and Disney to improve their product lines.
Inbox Dollars - Free $5.00 for signing up! Get paid to share your thoughts.
Vindale Research - Answer questions about products, shape the future, get paid up to $50 per response.
For personal-use samples, they do send customers supplements they're interested in, but you have to e-mail your request at customerservice@prosupps.com.
Rumor has it, Gaspari Nutrition gives away a free sample of muscle-recovery formula SizeOn, or the preworkout supplement Superpump Max. But this may change, so send your sample request via e-mail at samples@gasparinutrition.com to be sure.
The free supplement samples are sold out right now, but new ones are added often.
You can enter your number or e-mail address, so you'd be notified once samples are again up for grabs.
Note that you do have to pay a flat rate shipping fee of $5.95 at checkout, or else the sample request won't push through.
You can get a sample pack of the GenePRO protein whey when you fill-up a form from this site.
The company even ships it straight to your door without paying for shipping, and it's available even outside US and Canada.
Like Gaspari Nutrition, you have better luck at getting in touch with supplement manufacturers like Controlled Labs.
They don't really publish sample request information, but it's worth trying to e-mail them at tank@controlledlabs.com.
E-mail the company at info@musclepharm.com and ask for samples.
If you're lucky, you might be able to receive either their Assault or BulletProof supplements, both of which are highly-rated in the fitness world.
This store has numerous free supplements available, but they're unfortunately only available for Canada-based people.
If you are from Canada, lucky you! With every order of any SupHub product, you can add a free sample of your choosing.
There's a max of three samples per order, so better choose wisely.
Those who are on the top of their game physically, but still want to receive free supplements, maybe you can apply to becoming an ambassador instead?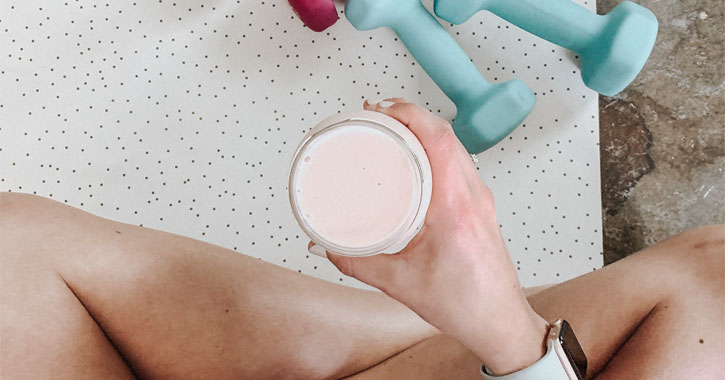 In-Store GNC Free Supplement Samples and Other Similar Stores
If you'd rather shop for your supplements in the store, you have higher chances of receiving free supplement samples from stores like GNC.
Fans of GNC would know that for a while, the company was a go-to place for people wanting to try out new supplements, especially for bodybuilding.
If GNC associates try to upsell certain supplements with unproven claims, take it with a grain of salt and try the product by yourself.
Vitamin World is another similar chain with stores around the country and free samples to giveaway.
They're not focused on only vitamins, supplements and pharmacy goods, but Walgreens and Walmart are known to sell (and provide samples of) supplements as well.
The Bottom Line
If you're on Facebook regularly, make sure to search "free supplement samples" and check out pages and groups to join. These communities are often volunteer-run and are made for fellow gym-goers or fitness fans to share resources of supplement freebies.
And if you're serious about getting a bit more active, check out this list of free yoga classes to reel you back into an active lifestyle.