Are your kids on a school break right now? If you're looking for free classes for kids to keep them busy indoors, or interested in activities you can visit, you came to the perfect post.
Don't Miss These Freebies...
Daily Goodie Box - Grab a GIANT box of free samples from some of the world's most popular brands.
Try Products - What's better than one giant box of free stuff? TWO giant boxes of free stuff. Join Try Products to get even more free samples shipped right to you.
Opinion Outpost - Work with companies like Nike, Sony, and Apple and get paid to test out their latest products!
These awesome resources below will make sure your kids can develop mentally, emotionally, physically, and socially through learning a new skill.
Free Classes for Kids Online
The type of online classes you'd be interested in would likely depend on the age of your kids, so just skip if you don't have preschoolers anymore.
Preschool (Ages 3 to 7)
1. Tinkergarten at Home – This program has encouraged parents and their kids to get outdoors and learn together.
With the "At home" version, you can still become active with activities aimed at early childhood education.
2. My StoryBook – Ideal for bigger kids (5 to 7) who can read a little, this is a perfect resource for children who have passion for writing their own stories.
There's a built-in virtual storybook maker and an age-appropriate writing lesson.
It's free to use, but you'd need to pay if you want to have your kid's book printed.
3. Khan Academy Kids – This is a free app from educational site Khan Academy.
The interactive exercises here are appropriate for kids ages 2 to 7.
There are NO ADS on the app, so your young kids could focus on just learning without getting distracted by games promoted on the ads.
4. Cosmic Kids Yoga – Perfect for kids who can't seem to run out of energy, this YouTube channel is a fun break from all the learning.
You won't find any other yoga classes for kids that are themed with Frozen, Moana, Harry Potter and other beloved kids characters.
5. Lakeshore – No more going online to find printable resources for your homeschooling needs.
Lakeshore is one of the best resources for educational games and activities.
While most of its content is paid, the site also has a massive selection of free printables for kids learning math, writing and reading.
Grades 1 to 6 (Ages 8 to 12)
6. Scholastic Learn at Home – While there are also Pre-K and Kindergarten lessons here, you might be interested in giving your graders some lessons from Scholastic.
For now there's five days worth of ELA, social studies, science and social-emotional learning subjects, but that's 3 hours daily of pure learning.
Scholastic is planning to add more content soon.
7. National Geographic Kids – The entire National Geographic Kids site is educational.
You won't have formal curriculum-type learning here, but your kids ages 7 to 13 will definitely be able to explore a wide range of videos about the animal kingdom.
Kids could also get to learn how to make elephant toothpaste and other science fair-like experiments.
Claim your free box of goodies now!
It's a giant box of free samples and it comes right to your door at no cost.
Click here and get yours.
8. Prodigy Math – This is a fun math program ideal for kids on grades 1 to 8.
The video game-style lessons gives kids the ability to create their own characters, who will then have to conquer math challenges.
Everyone starts with free membership, which is pretty great to test if your child would enjoy this kind of learning.
9. Epic – This comprehensive virtual library is free for anyone around the world until June 30, 2020.
Your teachers must sign-up for Epic, and once they are given access, the kids under these teachers' supervision could access any of the 40,000 books from Epic's library.
It is compatible with all devices.
10. Mystery Science – Science-lovers would go crazy with these interactive games, video lessons and printable activities.
What's awesome about the classes here is that each lesson is accompanied by a hands-on experiment, which makes kids busy longer.
The free memberships are valid for up to one year, just for a limited time. 
11. Adventure Academy –
Made by the creators of preschool educational site ABCmouse.com, the Adventure Academy includes a series of games focused on subjects like science, math, social studies, English Language Arts, and a whole lot more.
It's interactive and allows your kids to play with their friends as well. Unfortunately, the free access only lasts for the first month.
12. Peanuts Worldwide – Created by curriculum specialists Young Minds Inspired, there are free educational materials from our beloved Charlie Brown and Snoopy available on this site.
This resource is ideal for kids through Grade 8, who are still learning STEM, arts, social studies, and languages.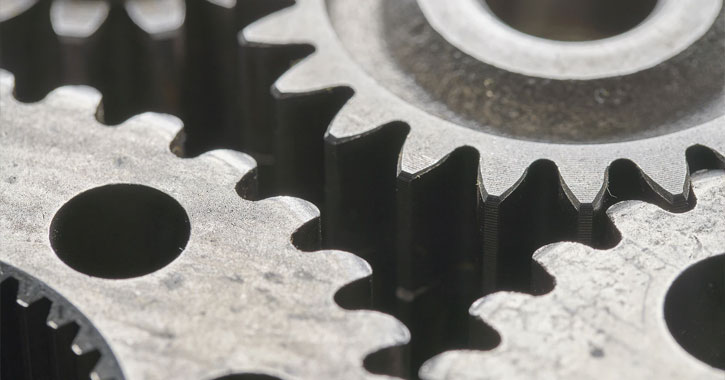 Grades 7 to 12 (Ages 13 to 18)
13. Khan Academy – Like the pre-K version, Khan Academy can be a go-to site for parents lost about dealing with homeschooling.
The site has plenty of educational resources perfect for children aged 18 and below.
You can find core curriculum subjects per grade, plus other lessons such as computer animation. Khan Academy even helps with SAT prep.
14. Calvert Homeschool – Get three months worth of free homeschooling platform for grades 3 to 12.
This offers a more formal type of learning with parents supervision needed.
15. Openstax – For teens who want to get ahead and study their chosen future course,  OpenStax has a library of digital college textbooks made available to anyone from all parts of the world.
For All Ages
16. CodeSpark Academy – This K-5 coding platform is a goldmine for kids who wish to learn coding, especially now that 3 months of free access is available to students and parents.
Is your child a gifted gamer or programmer? Maybe a gift card for Stream could be the ticket to a different kind of 'hands-on' learning.
17. Lunch Doodles with Mo Willems – Brooklyn-based artist Mo Willems is hosting a daily online drawing session FOR FREE at 1 p.m. EST on the Kennedy Center website.
If you missed the other days, they're available on YouTube.
18. Minecraft Education – From now through June 2020, Microsoft is making the Minecraft education free to download.
Anyone who access this educational tool could learn to code with a robot and explore different worlds with puzzles, building challenges and creative writing activities.
19. Outschool– This homeschooling site has made a ton of classes free (up to $100 per family).
You can choose from over 10,000 online classes that are appropriate for ages 3 up to 18 and they're all taught by real teachers via video chat. Aside from formal subjects like math and science, there are also fun classes like video game design and baking.
20. Dictionary.com Learning at Home Center – Aimed for any student grades pre-K to 12, this at-home learning center has free English language lessons focused on spelling and grammar.
Plus points because they're made and approved by teachers.
If your kids are feeling cooped up, but going out isn't possible, you can take virtual tours of various attractions, such as Children's Museum of Manhattan, San Diego Zoo, Yellowstone, and even the Great Wall of China.
Older kids may want to explore topics on their own. There are unlimited books they can read or free audiobooks they can listen to – they just have to know which category they'd like to start with.
Feel like dancing? Check Instagram Live for interesting dance lessons.
NYC Ballet dancer Tiler Peck is offering daily free ballet lessons at 1 pm EST, Debbie Allen tackles different kinds of dancing from tap to salsa at 11 am PST weekdays, or just join dance parties hosted by DJ Hesta Prynn via her Instagram stories.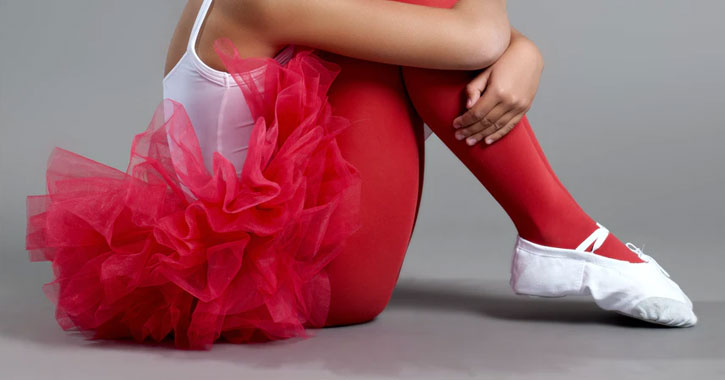 Free Classes for Kids Offline
Depending on where you live, free classes for kids in your community may be limited for now.
But once restrictions to day-to-day activities are lifted, or if you're in an area where there is no lockdown due to a pandemic, free offline classes for kids are available in locations such as:
Ballet and other dance schools
Art schools
Martial arts centers
Swimming schools
Special education Pre-K schools such as Kumon
Music schools (for vocal or piano lessons, and other instruments)
Arts and crafts workshops (pottery, carving, toymaking, and so on)
The only downside to free offline classes for kids like these is that they're only offered as a trial, so the first one or two sessions are made completely free, but the succeeding ones are paid. Nice bait, right?
Kidding aside, it's a great way to see if your child really wants to take up a particular activity.
You have no idea how many parents have enrolled their kids to extracurricular activities only to pull out from a summer's worth of classes after only a few sessions.
Do You know Other Cool Free Classes for Kids?
Check out Duolingo or Rosetta Stone if you want to learn a new language aside from your own.
TEDEd is also a better choice than your kids just drowning in the deep ends of YouTube toy unboxing videos or other brain-draining content. TEDEd has thousands of high‐​quality videos on a variety of topics for learners of all ages.
Do you know of other kids-focused classes that come absolutely free? We'd love to know your list and add some here as well…