As someone who is addicted to printable freebies for to-do lists, accounting sheets, family travel journals and so on, free office supplies are always welcome in my home.
Don't Miss These Freebies...
Daily Goodie Box - Grab a GIANT box of free samples from some of the world's most popular brands.
Try Products - What's better than one giant box of free stuff? TWO giant boxes of free stuff. Join Try Products to get even more free samples shipped right to you.
Survey Junkie - Test new products, keep them, and get paid for your feedback. Sign up for free to get started.
Whether you're working from home, or have school kids who eat up the printer's ink like magic, you know how quickly paper, pencils, stickers, glue, staple wires, and other school supplies are used.
The good news is you can get a ton of these freebies with a bit of patience and some planning…
Types of Free Office Supplies You Can Get
Before you sort through the companies and resources below, I suggest you get a list of office supplies you need at home or in your office. Categorize them into the following:
Supplies for your desk – This list would include everything you use almost every day, such as pens, pencils, sharpeners and erasers, highlighters, markers, scissors, glue, rolls of tape for your dispenser, stapler and staple wire, paper clips, calculator, and other must-have that your office cannot operate without.
Paper supplies – If your kids home-study, you'd be surprised at how many worksheets your printer will witness and how much printer paper your household will use up in a month. Other paper supplies include stamps, sticker paper, notepad, notebooks, return-address labels, and envelopes, among others. Are you looking for stationary samples? Specialty paper for your bullet journaling or sketchbook?
Organization and Planning – Items like these live far longer than other office supplies, but they're still beneficial for those who have very tight budgets, or just starting out building their home office. These include binders, file labels and file folders, filing cabinets (or box), white board/black board, chalk, planner, calendar, etc.
Office equipment and accessories – This depends on what equipment your office needs. For example, printer ink and toner, tape for a label maker, scanner parts, or software needed in the office may or may not be necessary to you, but is a must-have for others.
Here are 5 Ways to Find Free Office Supplies
So how exactly can you get these much-needed freebies?
1. Straight from Manufacturers
This is probably the easiest one. If you're interested in a continuous supply of pens, go join the newsletters of companies like Pilot, Pentel, Uni-ball. In the UK, if you join the Teacher's Club, you can get free pens from Staedtler.
(I've written an entire post for finding free pens all year-round, so if you're only after pens, enjoy this massive list).
If you're after paper supplies, note that most printer companies give away their in-house printer paper along with any purchase of a printer, so if possible, buy straight from the manufacturer. If you only need paper, check AmazonBasics, Office Depot, Boise Paper, Hammermill, and so on.
The problem with getting free samples from paper manufacturers is that the products they send would only last you for a while. If you have time, join as many newsletters as you can, and if you find a contact form, request for a few samples.
2. Marketing Agencies and Printing Companies
If you're not picky with labels, the freebies from marketing agencies and printing companies may just be what you're looking for.
Note that because they are promoting a business (it can be their own, or other company's products/services), there will be a label, sometimes phone number, website, and other details printed as header on papers, outside pens and pencils, stamped on folders, and so on.
These freebies are still very usable, especially if you're only going to use them for homework, or household printing, such as printing a recipe. However, they may not look professional if you're going to use branded paper to send out business letters, or other similar tasks.
3. Supply Stores
Major office supply stores like Staples, Office Depot, Office Zone and other similar stores maintain online presence on either their official websites, e-commerce stores, or social media accounts.
Follow all of them and check out what offers are available. Sometimes, these stores hold contests and giveaways to introduce new products, so watch out and you may just be lucky enough to get picked for the prizes.
Another way to get freebies from office supply stores is through coupons.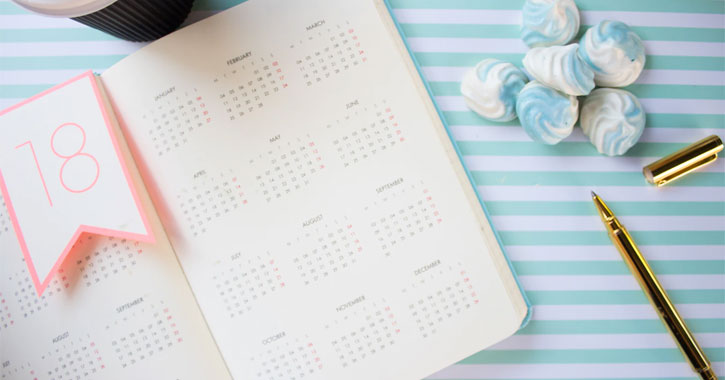 4. Non-profit Organizations
Your church, organizations that you're a part of, schools, and even charities you support regularly giveaway office supplies like pens, fans, notepads, stickers, stationery and so on.
However, like marketing agencies and printing companies, expect that whatever item you receive will have the name of the organization printed, stamped or painted onto the item you received.
As such, the usefulness of free office supplies given by non-profit organizations would depend on how you plan to use these supplies. For example, if your child needs scratch pad papers to solve math problems at home, any paper with your church's logo or letterhead will do for this purpose.
5. Bloggers
Some of the most successful bloggers can easily get connections from pen brands, paper companies, office supply stores, and other brands that need to market their products to a particular audience.
Blogging niches where free office supplies may be given as giveaways include:
Work-from-home bloggers can tie up with printer companies, or office furniture brands like IKEA.
Homeschooling bloggers promote brands that help the homeschooling process. These companies can be anywhere from printer companies to worksheet makers, paper brands, pens, art supply stores, and so on.
Calligraphy bloggers usually giveaway paper, ink, calligraphy supplies and other products relevant to the art of calligraphy.
The bloggers are either hired per post, or given a product to review themselves. In most cases, the company gives an identical offer that the blogger gives away to his/her followers.
Depending on the blogger you follow or the brands he/she is working with, you may be asked to share the post, follow a page, tag friends, or perform other requirements in order to join the contest or giveaways.
Claim your free box of goodies now!
It's a giant box of free samples and it comes right to your door at no cost.
Click here and get yours.
Got Time? Do These Tasks for Unlimited Free Office Supplies
If you don't want to hunt for free office supplies, the best thing to do is "work" for it. What I meant by "working for it" involve super-easy tasks such as:
Answering surveys: There are websites and apps like Survey Junkie, Vindale Research, and American Consumer Opinion that pays for your opinion in points, which you can then collect and convert into either cash or gift cards.
Setting up Rewards apps and cashback apps for your regular shopping: This one is a case of habit-forming. Because all of use shop for groceries and other essentials, when you use rewards apps like MyPoints and Rakuten, you get to earn some of the money back through reward points. Once you earned enough points, you can then use it to buy any office supplies you need.
Completing tasks: Answer surveys, watch videos, try new products, play free games, redeem promo codes, or perform other easy online tasks on apps like Swagbucks lets you earn points that are convertible to real cash.
All of these programs require a minimum payout amount (from $5 to $20) before you could request the points you earned.
The Bottom Line
I've also written other posts giving instructions how to receive certain office supplies, such as free calendars, free business cards, and free address labels, if you're interested in them.
This post can really help those starting out with a small home office, or those who will begin homeschooling this year.
Hopefully, with these resources, you'd be able to stock up on some of the most-used supplies in your office without spending a cent.