Free wedding samples are key to overspending, which many couples face during the most exciting time of their lives.
Don't Miss These Freebies...
Daily Goodie Box - Grab a GIANT box of free samples from some of the world's most popular brands.
Try Products - What's better than one giant box of free stuff? TWO giant boxes of free stuff. Join Try Products to get even more free samples shipped right to you.
Survey Junkie - Test new products, keep them, and get paid for your feedback. Sign up for free to get started.
Planning a wedding can be overwhelming, which is why many brides- and grooms-to-be overspend way beyond their wedding budgets.
But if you can get deals here and there, receive wedding stuff free, and find cheaper alternatives for your wedding supplies, wouldn't you take it?
If you're one of the 2.3 million couples who will get hitched this year, make sure to bookmark this page and see which free wedding samples you can use for your own ceremony or reception.
Free Wedding Magazines and Catalogs
For those just starting out their wedding planning and want to get inspiration, there's no better way to jump right into it than browsing through magazines and supplier catalogs.
Even if you're planning to DIY some parts of your wedding, these resources could give you the ideas for themes, decor, cakes, and so on:
Rocky Mountain Bride Magazine – You can request back issues to match which season your wedding would land and get inspirations from real weddings.
Ellwed Magazine – This is ideal for those planning a destination wedding. You have to sign up to get a paper copy of their latest magazine, instead of the e-magazine.
Oriental Trading – This free wedding catalog showcases suppliers offering wholesale and bulk items.
Things Remembered – You have to sign up with your email to receive a wedding catalog from Things Remembered. Note it takes 2 to 4 weeks to be shipped worldwide, so plan appropriately.
Allure Bridals – You can't request catalogs directly, but if you're near an authorized dealer, you can ask for a catalog there.
Camille La Vie's gowns – Those looking for a wedding gown catalog (with dresses under $1,000) should fill out the form and select the catalog they wish to receive. If you don't want to wait, there's also a digital version of the catalog that you can access immediately.
Dunkins Diamonds – If you're on the hunt for the perfect wedding jewelry, this site ships catalog at home.
Event Decor Direct – Wholesale decor supplies for weddings and other events.
Note that many wedding magazines have free trial issues.
If you want to get a copy of several wedding mags, you can sign up for the magazines you like, wait for the first one or two issues to reach your home, and then cancel your plan before you get charged.
Or you can visit your local library, browse to your heart's content, and take a picture of some of the pages you love since you can't take magazines home. These mags are pretty useful if you're planning a retro or traditional wedding).
If you're open to e-magazines as well, here are some resources for quick-access inspirations: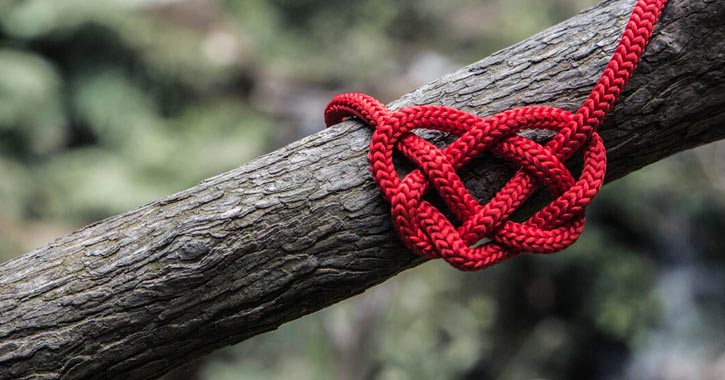 Free Wedding Invitation Samples and More
If you're looking for free wedding invitation samples and free save-the-date samples, this list would be super-useful.
Do note that most printing and design companies only provide a limited number of invites, save-the-dates or thank-you notes, since the freebies are given in hopes that customers buy more. You're lucky if you're only planning an intimate wedding and would only require a few.
Sample Wedding Invitations with Your Text Printed
Shutterfly's Wedding Invites – Choose to customize the samples with your own text (for a limited number of copies) or get several invite styles at once but without customization options.
Magnet Street – You're allowed to personalize the text, colors, and photos of samples you request.
Sample Wedding Invitations with Random Text Printed
Some paper suppliers only give free wedding sample packs so you can see, touch, compare and choose the paper, ink, and other elements of your preferred invitations, save-the-dates, thank-you cards, and other wedding printables.
They have printed text from past work and are only used for inspection before ordering a batch of 50, 75, 100, or more. For example:
Editable, Print-it-yourself Wedding Invitations
Would you rather send electronic invites instead?
We have a list of cool ecards you could check out.
If you're mailing your invites, don't miss my post on free address labels, so you no longer have to worry about that, too!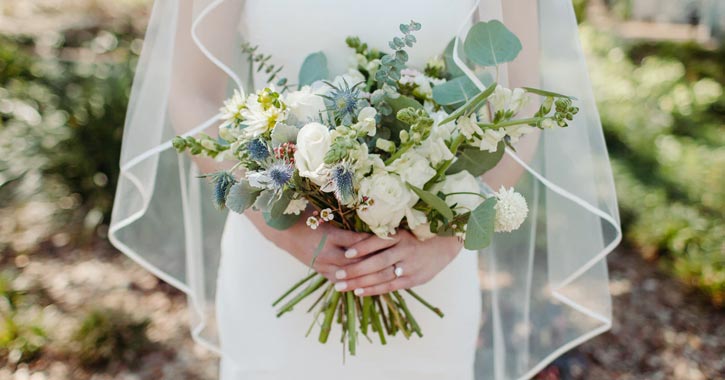 Free Wedding Decorations
Planning a backyard wedding, but want to light up the yard with fairy lights?
Want fancy name tags for your guests at the reception, but your caterer didn't include this detail? If you're interested in wedding decor, check out how you can receive FREE:
Flowers: One of the easiest ways to save money from buying wedding flowers for decor is to choose a venue outdoors, particularly with a backdrop that you can showcase their garden. However, if this isn't possible, you can:
Wedding centerpieces: Have you seen wooden lanterns before? If you have some woodworking skills, this one is definitely a pretty awesome project to follow.
Favor boxes or labels: Looking for packaging for your guests, bridesmaid, or groomsmen gifts? Look for packaging companies that offer free samples for any box you like. While some companies such as Eco-Enclose are generous in the number of samples included, you do have to shoulder shipping costs.
Free Big-Ticket Wedding Stuff
Here's how you can try to score a free:
Claim your free box of goodies now!
It's a giant box of free samples and it comes right to your door at no cost.
Click here and get yours.
Where do You Go from Here?
Here are several recommendations you can follow:
If you're just starting your planning, make sure you have a couple of free notebooks and free pens: you'll need them for your to-do lists.
You should also join communities (such as The Wedding Savvy Bride's community) and be on the lookout for newly-wed brides who may be giving away free wedding stuff that they no longer need.
If you're planning a destination wedding, check out how you could get free flights if you'll need to ride a plane or how you could get free gas cards if you're going on a road trip on your way to the wedding venue.
Use social media. There are wedding planning-related groups on Facebook you can join and take inspiration from. If you're lucky, you could even get some free wedding stuff from fellow bride-to-be's and groom-to-be's who are planning their weddings (or have just recently gotten hitched).
Look up local bridal shows and expos in your area. These events are known for giving away free wedding samples and swag from vendors.
Of course, it's always easier to get the EXACT wedding item your heart desires if you have the money to pay for it.
If you don't, you can always learn how to get free gift cards (here's one for Target gift cards) by doing regular stuff online and off, then use your own money to purchase your wedding stuff without hurting your finances.