Whether you just caught the planting bug like many people from around the world have while under lockdown, or you just want to add more plants to your growing indoor or outdoor garden, I'm sure you'd love receiving free seeds samples any day.
Don't Miss These Freebies...
Daily Goodie Box - Grab a GIANT box of free samples from some of the world's most popular brands.
Try Products - What's better than one giant box of free stuff? TWO giant boxes of free stuff. Join Try Products to get even more free samples shipped right to you.
Survey Junkie - Test new products, keep them, and get paid for your feedback. Sign up for free to get started.
If you're a beginner, you're probably thinking why go through all the trouble, if each packet costs under a dollar? But I promise you'd soon find out that there are millions of flower seeds or that hundreds of different varieties of peppers exist that buying everything you like could quickly add up.
And if given a choice to get them without spending a cent, why not, right?
7 Ways to Get Free Seeds Samples of Vegetables & Flowers
Here are several ways people get free seeds samples by mail:
1. Directly from Garden Supply Stores
These stores do not have free seeds sample forms you fill out. Instead, they have a collection of hundreds of seeds, from perennial flowers to vegetable seeds. You can get free seeds from these shops by:
Joining their newsletters, which usually gives you a discount on your first purchase
Buying from their stores regularly
Following them on social media
Joining contests and giveaways
Subscribing to monthly box packages — If your favorite garden supply store has a surprise box plan, subscribe to this plan to receive monthly packages with a ton of neat items. What's great about subscription boxes is that these boxes usually include more stuff because the shops order them in advance (and in bulk), which allows them to give customers better deals.
Examples of garden stores include Seeds of Change, American Meadows, Dollar Seed, Johnny's Selected Seeds, Rare Seeds, Seed Snow, Renee's Garden, Burpee, and Park Seed, among many others.
2. Free Seeds Samples Hidden in Garden Catalogs
Not only are seed and gardening catalogs full of interesting information about urban or full-scale gardening, but they also almost always have free seeds included in the catalog.
Some catalogs I know with free seeds samples include:
3. Earth-Friendly Organizations (Butterfly and Bee Conservation Groups)
Many organizations exist to protect and preserve plants and animals.
A good example of this is how various organizations are sending specific types of seeds for free to extend the lives of bees all over the country.
If you've always wanted to do more to conserve butterflies and the bee population in the world, you can grow plants for them.
You don't even need to spend any money, since many bee-friendly organizations are giving away free seeds exactly for this purpose.
Here are some awesome groups you can contact for free seeds:
Alt National Park Service – ALT NPS has been giving away free seed packets for several years in the hopes of increasing the population of bees and butterflies. Choose from either butterfly milkweed or black-eyed Susans, both of which are pollinator-friendly seeds.
National Wildlife Federation – Make a "Butterfly Heroes' Pledge" and receive a free seed packet. Submit a photo of yourself making butterfly hands and The National Wildlife Foundation will send you a butterfly kit that includes seeds, a notebook, stickers, a poster, and more. These run out quickly, so I hope you get to request yours whenever they open requests.
Back to the Roots — This program encourages people to teach their kids how to plant with free organic gardening kits and a STEM curriculum.
Xcelenergy — If you're from Colorado or Minnesota, you can get a free pollinator seed pack by mail.
Live Monarch — If you have a butterfly garden or are thinking of starting one, Live Monarch will send you a free packet of 50+ Milkweed seeds.
Free Seed Project — The Free Seed Project Pack contains 12 different seed packets including vegetables, herbs, and flowers to help bees and butterflies pollinate. If packs have run out, sign up for their waitlist so you can be sent a free pack when it becomes available.
The goal is to plant enough of these wildflowers to give bees and butterflies the nutrition they need, continue their important roles as pollinators, and in the long run, save our world.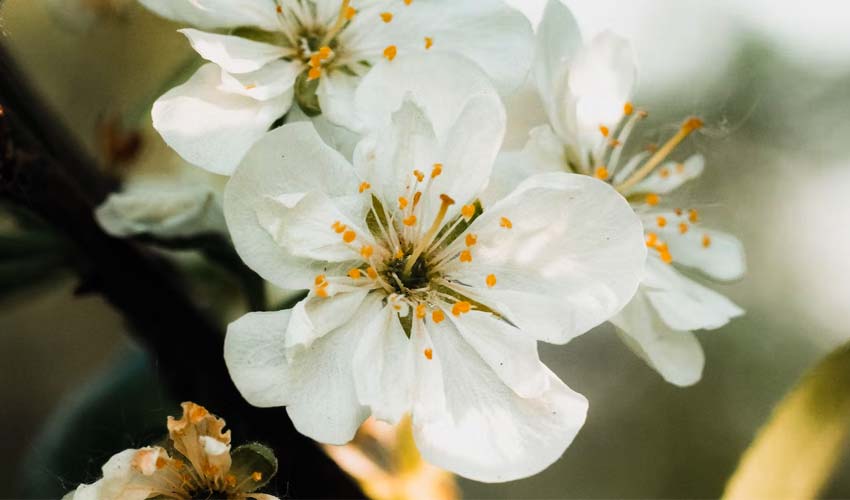 4. Seed Exchange with Plant Lovers Everywhere
Seed exchanges are a pretty awesome idea. You can request seeds and wait for like-minded people to send you those seeds either from your local community or online groups. At the same time, you can give away seeds that you don't want to those who want them, so they don't get wasted.
These seed swaps can be as organized as websites like Southern Exposure or Seed Savers Exchange, where you either find available seeds or post the seeds you're looking for.
If you're lucky to live in an area where gardeners hold seed exchanges, then you're in for a treat. Gardeners are usually generous when they find people who share the same passion as them. What's great about local seed swaps is that they can be general or specific, and you can join both types easily.
For instance, some seed exchanges can deal with flowers, succulents, vegetables, bulbs, and seedlings of all kinds. Others deal exclusively with one type of plant, such as hot peppers, wildflowers, or perrenials only.
Don't know anyone in your community? Maybe it's your chance to meet new friends. Go to Facebook and check out the Great American Seed Swap Facebook Group and other similar ones.
On Reddit, the /r/SeedSwap community has over 17,000 members and trades are occurring all over the world with new trade offers being posted ever few hours.
5. Seed Libraries
Seed libraries are exactly what they sound like; you borrow seeds from them and you return at least an equal number of seeds once your plant has grown.
Claim your free box of goodies now!
It's a giant box of free samples and it comes right to your door at no cost.
Click here and get yours.
It's not really a seed swap because you can get free seeds samples without having to give any of your seeds away. Thus, this option is great for beginners who are just starting out and don't have seeds of your own to give.
Many seed libraries are open in public libraries and community centers in various towns and cities. Simply do a Google search for "seed library" followed by your location.
Seed Librarian has put together an interactive map with seed library locations around the world. They are currently tracking around 200 local seed libraries and are continually adding more.
You can also go to the Seed Libraries to know how to connect with others who have started seed libraries and perhaps start one of your own.
6. Facebook Groups and Planting Forums
Check out gardening and planting forums for seed exchange threads like this from Houzz.com. You'd be surprised that many expert gardeners with a TON of extra seeds will gladly send over seeds to beginners as long as they send a self-addressed stamped envelope (SASE).
There are many experts actively sharing their knowledge online. For example, in the super-hot pepper-lover world, Khang Starr is a legend for creating his KS Lemon Starrburst by crossing a Scotch Bonnet and a Bahamian Goat Pepper.
Every now and then, he gives away seeds for this famous plant on Pepper Lovers. His only request is for the recipients to share the love for free as well.
You will never run out of Facebook groups to discover.
There are super-niche groups, such as the Pepper in a Can Challenge, where pepper growers showcase their impressive peppers planted in beer or cola cans and sometimes giveaway seeds to fellow group members.
I'm sure whatever kind of vegetable, flower, or tree you wish to plant will have its own group already created on Facebook. And if not, there's nothing stopping you to create one yourself.
7. The US Government
Let me preface this by saying, this is NOT for use for individual gardens, community projects, or student teaching purposes.
This option is strictly for professional plant breeders and research scientists. All requests will be evaluated before any free seeds are sent out.
Now, with that out of the way, if you DO qualify, the U.S. National Plant Germplasm System is an amazing resource that will allow you to get free seeds from any type of plant imaginable, sent right to your door at no cost to you.
Again, it's unlikely you do qualify but it's still an amazing resource and worth poking around even if just for fun.
A Warning About Free Seeds Samples by Mail
If you receive mysterious seed packets mailed to your US address directly and you have no clue where they came from, the US Department of Agriculture warns people not to plant them.
Apparently, the packages come from China and have reached at least 27 states. USDA advises to report such seed packets and to not try growing them since invasive plant species could destroy local agriculture.
The Bottom Line
If you're interested in other gardening or agricultural freebies, make sure to bookmark this post. I'll update this list regularly.
The only downside to getting free seeds is that some may not arrive immediately.
If you're in a rush, but still don't want to use your own cash for your seed collection, here's how you can earn Target gift cards, which you can then use to shop for your seeds directly from Target. Enjoy!