This list of ways you can get free Target gift cards will help make your trip to the checkout lanes a little less painful.
Target is a go-to store for many people both online and at their brick-and-mortar locations because they carry dozens of major brands like Nabisco, Nestle, Keurig, Huggie's and a whole lot more. You can find everything from your pantry refills, to your kid's LEGOs all under one roof.
Who wouldn't want to get their total bill slashed off  by $10, $20 or even $50 just by having the right gift card, right?
If you're unaware how to get a hold of free gift cards for Target, you must read this life-changing post.
Don't Miss These Freebies...
Sign up for all 3 sites to get regular freebies in the mail.
Daily Goodie Box - Grab a GIANT box of free samples from some of the world's most popular brands.
Product Testing USA - Work with companies like Sony and Apple to test out their latest products!
Inbox Dollars - Free $5.00 for signing up! Get paid to share your thoughts.
Get Free Target Gift Cards with Purchases
Target never runs out of deals and promotions on its homepage. You just have to dig a little deeper to find them on the website, but if you download the Target app, these freebies are quicker to find.
The gift cards Target gives away with a purchase has varying amounts, minimum spend, product category and validity. Sometimes, specific brands host the promos, so the gift card giveaways only occur when you buy from those brands. In other cases, Target promotes certain shopping methods like Same Day Delivery or Order Pickup.
Check out some examples of free Target gift card scenarios you may find:
Get a $50 Target gift card when you spend $250 or more on select baby and toddler furniture through 12/1/2020
Get a $10 gift card when you buy 3 skin care products from either Aveeno or Cetaphil through 6/20/2020
Get a $20 gift card when you buy a Nescafe Espresso Machine in Ruby Red through 8/1/2020
Get $5 gift card when you spend $50 on at least 5 personal care items using Order Pickup through 3/23/2020
Note that these promotions are only examples. They end quickly, but replaced immediately as well, which is why I recommend you download and use the Target app if you shop here regularly.
25 Other Ways to Get Free Target Gift Cards
Aside from the official Target promotions on the website and app, here are other interesting ways you can obtain additional Target gift cards:
If you have unused cell phones, tablets, laptops, gaming consoles and other tech devices, check this page and enter the device to know how much Target is willing to pay for your unit. If you accept the quote, you'll receive payment in Target gift card form.
Do you have gift cards from other merchants lying around unused? Check this list and see if Target can accept these unused cards. You'll be paid in Target gift card as well.
If you love buying gift cards as gifts for everyone you know at every occasion, this is for you.
Granny has its own rewards program, which allows users to earn points easily they refer a friend, write a seller review, sign up for an account, and so on. Once these points add up, you can buy any gift card from Granny's shop, including Target gift cards.
This marketplace of gift cards also has its own rewards program called Raise Pay. Whenever you buy a new gift card from this category, you'll earn reward points called Raise Cash, which you could use to redeem for purchase of a gift card like Target.
Whether you are shopping for yourself, or buying gifts for others, you can easily earn up to 8 points for every dollar spent on GiftCards.com. You can save and choose to use your accumulated G-Money points toward a gift card purchase in the future.
Participate in surveys. Get paid with virtual points, and once you reach $10, you can redeem for e-giftcards.
Available in 88 countries, this research firm pays points to users who answer surveys. Each survey is equal to 10 through 100 points, so it would take a bit of time to get to 1,500 points (for the minimum redeemable $15 Target gift card).
Sign up, complete paid online surveys, earn points and redeem them for cash (through PayPal) or gift cards like Steam, eBay, or Target.
Join and complete interesting surveys and other research studies. You'll be paid either in cash or gift cards for your time.
Get rewarded for sharing your opinion. Join the Toluna Influencers community and earn points every time you make your voice heard. The downside to this site is the high minimum payout amount (at least 30,000 points), but surveys are added continuously, so if you keep at it, you might get to redeem a $15 gift card every two months.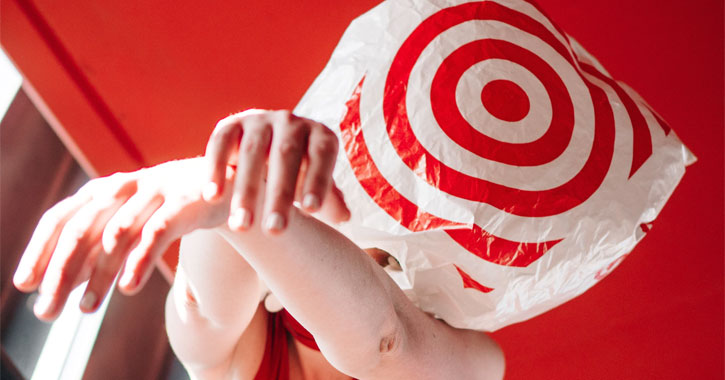 This free rewards program allows you to accumulate points (called SB) for completing tasks like online shopping, playing a game, and other effortless tasks. Once you've gathered enough SBs, redeem them into any gift card like Target, Amazon, and so on.
This is a cashback program, which lets you earn money back when you shop online and in over 50 brick-and-mortar national retailers. You can use a browser extension or app to shop and as long as you're logged into your Ibotta account, you'll be able to get rebates almost immediately.
Join Inbox Dollars and you receive your first $5 to get started. You'll receive corresponding InboxDollars when you read emails, watch videos and complete other tasks. Redeem your earnings with a free Target gift card.
Complete tasks like video watching, surveys, web searching and online shopping to earn points. You can redeem these points into a  gift card of your choice: they have Target and over 340+ companies as well.
Don't miss these...
These 3 sites will send you FREE stuff in the mail and PAY YOU to hear what you think about what you receive.
Toluna Influencers - Work directly with companies like Nike, Samsung, Amazon, and Disney to improve their product lines.
Inbox Dollars - Free $5.00 for signing up! Get paid to share your thoughts.
Vindale Research - Answer questions about products, shape the future, get paid up to $50 per response.
iRazoo used to be a platform that pays for surveys. Now you can also do other online activities like playing games and using certain coupons to earn cash or free gift cards.
This get-paid-to site may have a low payout, but it does pay people by taking surveys, downloading apps, watching TV, completing offers, and more.
Watch a video, complete surveys, read emails, and find other tasks to fulfill so you could earn points. You can also earn points if you refer your friends, or you shop online with partner retailers.
Sign up during a promotion and get $10 bonus immediately. There's an app for this too!
There are plenty of quick-answer surveys here, but you can also complete other tasks like downloading apps and shopping online. It lets you redeem for bitcoin, PayPal, Xbox, Amazon, Target and more.
Add the Microsoft Rewards extension, or download the app. Give access to Bing as the default search engine and you won't notice how quick you earn points for every search. Once you accumulate these points, you can convert it into gift cards.
Use this app to scan items and shop every day products in stores. You'll earn points (they call it "kicks") and you can redeem these kicks for gift cards of Target (and other retailers) of your choice.
It's similar to Shopkick, except you need to link a credit card into the app and use it for only 5 stores. When you accumulate points ($1 equals 1,000 points), you can redeem it for various gift cards like Starbucks, iTunes, Target, Groupon and more. It doesn't let users redeem as cash though.
Download this app and use it to take pictures of your paper receipts. Earn points from uploaded receipts. Doing so gets you included in weekly sweepstakes for cash prizes. If you save up enough points, you can redeem them for gift cards like Target.
Watch videos, take quizzes, complete offers, shop the web to earn points, redeemable for gift cards. You can even win giveaways just by fulfilling tasks regularly.
This app is pretty interesting. Download it, give it access to your phone, and every time you unlock your phone, you earn rewards. It's that easy. The app earns from ads that are displayed on your lock screen. You don't even need to click it to get paid. Just unlock, save up on points, and when redeem for gift cards fro Domino's Pizza, Target, Best Buy and other retailers.
It is just fitting to go back to Target for this last method.
Target used to have a free gift card generator app called Cartwheel, but when the company expanded its loyalty program Target Circle, they dropped Cartwheel completely and built its features into the Circle program.
With Circle + Cartwheel, you can get a free Target gift card because it is easier to access while on the go, than to check out the Target website for promotions.
Like getting free Steam cards, you won't be able to get the freebie overnight if you follow the methods above.
But since all the processes of obtaining the Target gift card freebie are effortless and often involved something we already do on a day to day basis (such as search the web, shop online, and so on).
The Bottom Line
The Target app and website won't fail you if you're just trying to slash off the total bill of your weekly groceries and the categories match what you have in your cart.
However, completing tasks like answering surveys and searching the web using another browser/app can also lead to points or rewards, which you could redeem for cash or gift cards from retailers like Target.
Doing so lets you 'save' passively for your next big shopping trip or grocery run. You'd be surprised how many people use this technique to save the whole year to buy Christmas gifts for their loved ones.