Aside from going on a garage sale hunt and dumpster diving, there are other ways you can get free furniture for your home.
Don't Miss These Freebies...
Daily Goodie Box - Grab a GIANT box of free samples from some of the world's most popular brands.
Try Products - What's better than one giant box of free stuff? TWO giant boxes of free stuff. Join Try Products to get even more free samples shipped right to you.
Survey Junkie - Work with companies like Nike, Sony, and Apple and get paid to test out their latest products!
Everyone starts somewhere, and if you've just moved to your own place and find your new home without a couch, or a dining table, it would be easy to just buy furniture.
But if you're like many of us who had no furniture fund to start with and began independent-living with hand-me-down furniture from family and friends, then this guide will definitely be perfect for you.
8 Ways to Find Free Furniture
The easiest way to find free furniture is to ask around. Ask your friends. Ask your family (and even extended family members). Ask your officemates. Ask your friends to ask their friends, and so on. You get the point. Ask anyone you know if they have old furniture they want to get rid of.
Sometimes, you can even ask your landlord for furniture left behind, or if you're able to talk to the apartment's previous tenant, ask if you can borrow any furniture parked in the garage and return it once you've saved up enough money for a new one.
Here are 8 more ways to find freebie furniture:
1. Check Furniture Banks
Charities usually operate furniture banks – a program that accepts donations of furniture so that they could help those in need of furniture.
Every big city has one, so it's best you check a furniture bank near you. A great example of this is A Bed for Every Child Initiative in Massachusetts, which gives away baby cribs and kids beds for low-income families.
2. Join a Buy Nothing Project
The Buy Nothing Project is a network of local non-profit groups who share stuff with their neighbors.
You need to find a Buy Nothing group in your area and check items other people want to give away.
Although the main organization has  a website, each local group operates within Facebook, so you'll be scrolling through those group pages for furniture and other free items.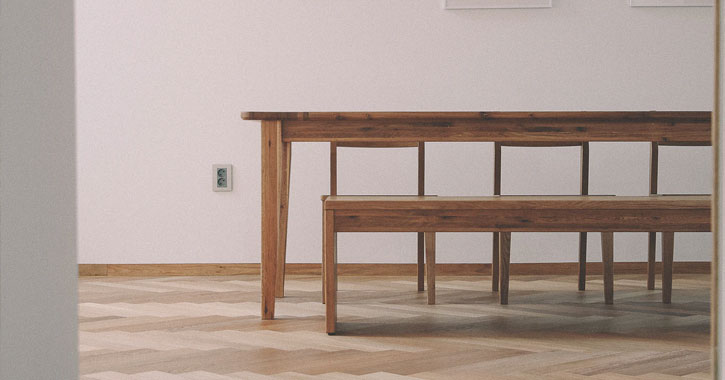 3. Visit a 'Free Store' or Really Really Free Market
These "free stores" are very similar to the Nothing Project. There can be numerous groups within a particular state and all of them could cater to sharing second-hand items like furniture.
The cool thing about a free store is that anyone can set it up. For example, the Really Really Free Market, which can be organized by one or more local charities and encourage communities to help one another by donating things they don't use so other people from the local community can use them.
4. Freecycle
This is another charity-like website where people give unwanted items to someone else without charge.
Just visit Freecycle, search the forum and see if there are free furniture that you can claim.
5. Look "NextDoor"
Nextdoor is a social networking service designed to connect people in the same neighborhoods.
It is used in announcing events, communicating with neighbors, offering services and selling or giving out items like furniture.
The benefit of this site is that if you're able to grab a large-sized furniture like sofa, you won't need to rent a van to get it since the pickup is most likely near you.
6. Check out College Campuses at End of Semester
If you live in a college town, one of the best ways to get free furniture is to talk to college kids moving out of their dorms.
Many of these students do not want the hassle of discarding furniture or selling them anymore, so they just leave their unwanted stuff at the dorm's garbage pile.
If possible, drive around these areas and ask campus employees if you're allowed to take discarded furniture home. Of course, be sure to inspect for bed bugs, odors, and issues with safety or functionality so you could address them first before using.
Claim your free box of goodies now!
It's a giant box of free samples and it comes right to your door at no cost.
Click here and get yours.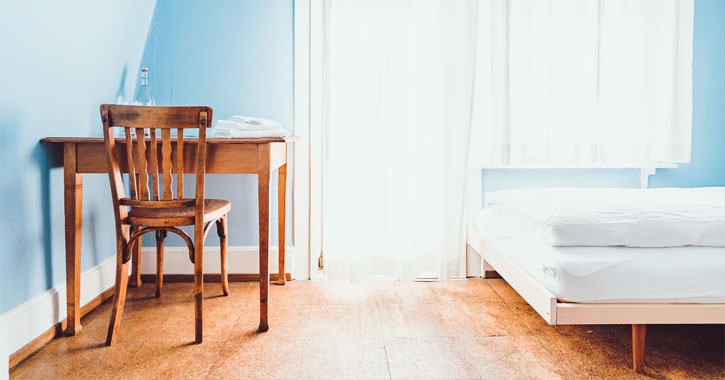 7. Take it to Facebook
You can ask your friends and family from Facebook if they have furniture they've been planning to get rid of. You might be surprised by the number of responses.
If no one from your connections has furniture to give away, you can check Facebook groups and search groups around your city.
Sometimes, people list their furniture on the Facebook Marketplace with dirt-cheap prices.
8. Use Furniture Hunting Apps
There are apps designed to help you find free furniture near you. These include:
You can also let your loved ones buy you furniture by setting up a registry (wedding registry, baby shower registry for baby furniture, housewarming registry, or so on). Brick-and-mortar stores like Bath & Beyond, as well as online stores like Amazon let you create wishlists or registries without charge.
But if you're looking for free furniture because you cannot afford even used, visit the nearest Salvation Army to check if there are furniture vouchers available.
The Bottom Line
When meeting with a furniture donor that you don't know, make sure to exercise caution. This is particularly true if you're picking up a piece of furniture at a stranger's home. If possible, find people who can come with you to do the pick-ups.
For those who were able to set-up their living rooms or entertainment rooms because of furniture freebies, I'm sure you'd love to get free cable TV legally, too!