Aside from going on a garage sale hunt and dumpster diving, there are other ways you can get free furniture for your home.
Don't Miss These Freebies...
Daily Goodie Box - Grab a GIANT box of free samples from some of the world's most popular brands.
Try Products - What's better than one giant box of free stuff? TWO giant boxes of free stuff. Join Try Products to get even more free samples shipped right to you.
Survey Junkie - Test new products, keep them, and get paid for your feedback. Sign up for free to get started.
Everyone starts somewhere, and if you've just moved to your own place and find your new home without a couch, or a dining table, it would be easy to just buy furniture.
But if you're like many of us who had no furniture fund to start with and began independent-living with hand-me-down furniture from family and friends, then this guide will definitely be perfect for you.
Where to Find Free Furniture
The easiest way to find free furniture is to ask around.
Ask your friends.
Ask your family (and even extended family members).
Ask your officemates.
Ask your friends to ask their friends, and so on.
You get the point. Ask anyone you know if they have old furniture they want to get rid of.
Sometimes, you can even ask your landlord for furniture left behind, or if you're able to talk to the apartment's previous tenant, ask if you can borrow any furniture parked in the garage and return it once you've saved up enough money for a new one.
Here are 12 places to find free furniture:
But if you've gone through everyone you can ask for and still can't find free furniture, these 12 places could be your next best bet:
1. Check Furniture Banks
Charities usually operate furniture banks – a program that accepts donations of furniture so that they could help those in need of furniture.
Every big city has one, so it's best you check a furniture bank near you.
A great example of this is A Bed for Every Child Initiative in Massachusetts, which gives away baby cribs and kids' beds for low-income families.
Note that if you decide to go this route, you may be required to prove you're really financially struggling. You might also need to wait – most charities have a waitlist in place.
2. Join a Buy Nothing Project
The Buy Nothing Project is a network of local non-profit groups that share stuff with their neighbors.
You need to find a Buy Nothing group in your area and check items other people want to give away.
Although the main organization has a website, each local group operates within Facebook, so you'll be scrolling through those group pages for furniture and other free items.
Don't expect brand new furniture from these groups either. Buy Nothing promotes reusing hand-me-down furniture, so if you're not picky or value antiques, this path could be a good idea.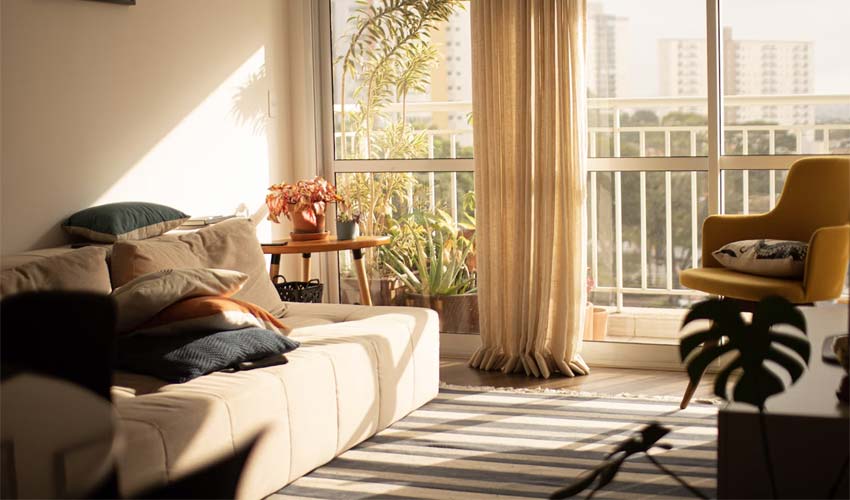 3. Visit a 'Free Store' or Really Really Free Market
These "free stores" are very similar to the Nothing Project. There can be numerous groups within a particular state and all of them could cater to sharing second-hand items like furniture.
The cool thing about a free store is that anyone can set it up. For example, the Really Really Free Market can be organized by one or more local charities and encourage communities to help one another by donating things they don't use so other people from the local community can use them.
Claim your free box of goodies now!
It's a giant box of free samples and it comes right to your door at no cost.
Click here and get yours.
4. Freecycle
This is another charity-like website where people give unwanted items to someone else without charge.
Just visit Freecycle, search the forum and see if there is free furniture that you can claim.
5. Look "NextDoor"
Nextdoor is a social networking service designed to connect people in the same neighborhoods.
It is used in announcing events, communicating with neighbors, offering services, and selling or giving out items like furniture.
The benefit of this site is that if you're able to grab a large-sized piece of furniture like a sofa, you won't need to rent a van to get it since the pickup is most likely near you.
6. Check out College Campuses at End of the Semester
If you live in a college town, one of the best ways to get free furniture is to talk to college kids moving out of their dorms.
Many of these students do not want the hassle of discarding furniture or selling them anymore, so they just leave their unwanted stuff at the dorm's garbage pile.
If possible, drive around these areas and ask campus employees if you're allowed to take discarded furniture home. Of course, be sure to inspect for bed bugs, odors, and issues with safety or functionality so you could address them first before using.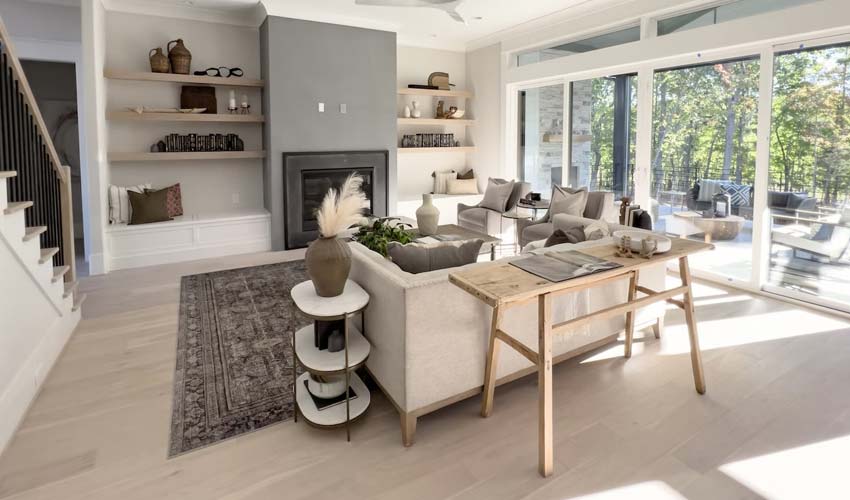 7. Take it to Facebook
You can ask your friends and family on Facebook if they have furniture they've been planning to get rid of. You might be surprised by the number of responses.
If no one from your connections has furniture to give away, you can check Facebook groups and search groups around your city.
Sometimes, people list their furniture on the Facebook Marketplace with dirt-cheap prices.
Another section of Facebook you can explore is FB Groups. Yes, you'd need some creativity to find niche groups, such as a group made by your local community, a group that buys/sells/trades/giveaways stuff to other people for free, and more.
8. Use Furniture Hunting Apps
There are apps designed to help you find free furniture near you. These include:
9. Seek Out Free Furniture at Charities Near You
If you're looking for free furniture because you cannot afford even used, visit the nearest Salvation Army, Crisis Assistance Ministry, or Goodwill to check if there are furniture vouchers available.
If you suffered through a fire, flood, hurricane or other disasters and lost your clothes, furniture, and other belongings, contact the American Red Cross.
A Hope To Dream is a program developed by Ashley Furniture. Because the people behind this company believe that every child should have a good night's sleep and a bed to call their own, they continuously provide children with twin mattresses, bedframes, bedding, and pillows.
10. Look Out for Auctions at Storage Facilities
If you've seen the A&E show, Storage Wars before, you have an idea of how you can get free furniture at storage facilities.
Buyers have to bid on the entire storage unit, sometimes even without checking the contents of the unit. If they end up just interested in half the items and plan to discard the rest, you can scoop in and volunteer to take home some of the stuff.
Sometimes, you might need to dispose of everything the buyer wants to leave behind in exchange for getting the free furniture. Other times, you might have to pay entry to the auction first to get first dibs on stuff buyers do not want.
To search for storage auctions near you, AuctionZip.com is the most useful tool for you. If you live near a storage facility, you can also just ask for their auction schedules.
11. Go Traditional and Hunt at Yard Sales and Estate Sales
Big-ticket or big-sized items usually sell the last on yard sales.
If you're award of a yard sale happening within your area, visit near the end of the yard sale. Aside from being able to negotiate lower prices around this time, you might even be lucky enough to score free stuff.
After all, who wants to lug big items like furniture back to their homes, right?
Estate sales are a bit different, since they are held indoors. However, if you've been saving up for good furniture, joining estate sales will introduce you to better deals. Imagine decades-old vintages pieces sold for dirt-cheap prices.
12. Online Forums like Reddit
Reddit is such a gift that keeps on giving.
If you're a member, make sure to check out the Barter and Recycle sections to possibly get free furniture.
You can also use any gift cards you've got lying around unused, sell it at Gift Card Exchange section for cash, and use the profit to buy any furniture you want.
Good luck with Your Free Furniture Hunting
You can also let your loved ones buy you the furniture by setting up a registry (wedding registry, baby shower registry for baby furniture, housewarming registry, or so on). Brick-and-mortar stores like Bath & Beyond, as well as online stores like Amazon, let you create wishlists or registries without charge.
When meeting with a furniture donor that you don't know, make sure to exercise caution. This is particularly true if you're picking up a piece of furniture at a stranger's home. If possible, bring a couple of friends who can come with you to do the pick-ups.
For those who were able to set up their living rooms or entertainment rooms because of furniture freebies, I'm sure you'd love to get free cable TV legally, too!
You can also use free gift cards from Target, free Walmart gift cards, or even free Visa gift cards to help you shop for your home decor and furniture.