These days, finding free toys can be easier than ever.
Don't Miss These Freebies...
Daily Goodie Box - Grab a GIANT box of free samples from some of the world's most popular brands.
Try Products - What's better than one giant box of free stuff? TWO giant boxes of free stuff. Join Try Products to get even more free samples shipped right to you.
P&G Rewards - Get over $100 in coupons to stuff you already buy, plus enter to win weekly gift boxes and gift cards.
With the rise of decluttering, coupled with the Buy Nothing movement, you can find just about anything these days.
Just make sure you have your expectations in check. You're likely going to come across something that someone is giving away for free.
Here Are 6 Ways to Get Free Toys
Become a Toy Tester or Toy Reviewer
The most effective way of product development research involves reaching out to your target market. Popular brands like Nike, Reebok, Revlon, MAC, and yes, toy companies do these kinds of product testing all the time.
Sign up at sites like Product Testing USA and SurveyJunkie to maximize your chances of getting an invite to test new products.
Toy companies also know the importance of product research and use kids as toy testers (and their parents as toy reviewers), so if you're interested in getting free toys, here's what you should do:
Follow your favorite toy brands on social media. Follow just a handful, or go crazy and follow them all. It's totally up to you.
Find official groups and join them. Most of these are free and anyone can register to become a member.
Join newsletters of your favorite toy brands. Sometimes, toy companies may send announcements of toy testing programs to their newsletter subscribers. Indicate that you want to join toy testing if the opportunity arises.
If you can, be an active follower by commenting on posts, sending inquiries, and leaving feedback on toys your kids already own.
When you are sent an invitation to test a product, the company will ship it over directly to your home, wait for you to review it (you could create a video, complete a survey form, or leave a testimonial). In exchange for this review, the company will let your kid keep the new toys.
For those who have super-active social media pages (Instagram, YouTube, and so on) or who maintain a parenting blog, toy blog, or similar sites, it's likely that toy brands would just send free toys over for you to review and post about.
Here are some other sites to sign up for the chance to be toy reviewers and get free toys in return: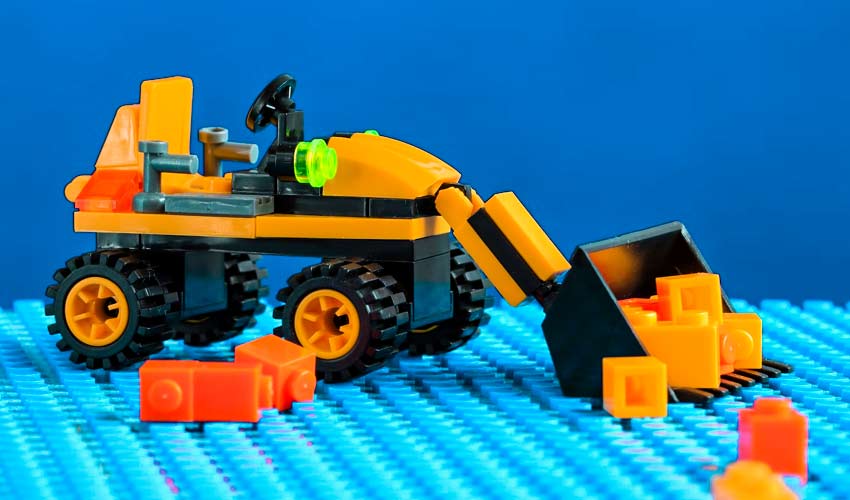 Hunt for Free Toys on Freecycling Sites
Freecycling is giving away stuff for free instead of selling them or throwing them away, especially if this is arranged via the internet or smartphone applications.
Many non-profit organizations are now in a network to connect those giving away free stuff, including free toys, to those who need them.
Not only does freecycling keep waste out of landfills, but this also makes free stuff available to those who need them.
If you do go this route, remember that you're going to be dealing with strangers. So like any other transaction with strangers, be careful with your personal information, such as your social security number and account numbers.
Here are some sites where you can get freecycled toys.
Browse Through the Free Sections of Local Buy and Sell Sites
There are local buy and sell sites and apps that have a category for free items, and it's exactly what it sounds like: it lists items whose owners simply want to get rid of quickly that they're willing to give these items away for free.
Search for terms like "free toys," "baby and kids," or "toys and games" to start you off.
Here are some sites you can look at:
Some of these sites require registration, while others do not.
Request Free Toys from Non-profit Organizations
Many non-profit organizations collect toy donations and choose recipients based on certain conditions. For instance, some non-profits select recipients who fall below the poverty line, while others select families whose head is serving in the military.
Know that most of these organizations send free toys only to those who really are in need. For example, kids of parents who have lost a job recently, kids whose parents are trying to succeed in drug rehabilitation, or other specific eligibility requirements set by the organization.
Claim your free box of goodies now!
It's a giant box of free samples and it comes right to your door at no cost.
Click here and get yours.
Here are some non-profit organizations to consider contacting to get free toys.
24. Toys for Tots
Founded in 1947 by reservist Major Bill Hendricks, Toys for Tots is a program run by the United States Marine Corps Reserve.
The main role of this organization is to distribute new, unwrapped toys to children whose parents cannot afford to buy them gifts for Christmas.
To request for toys, you'll need to contact the local campaign coordinator for your local Toys for Tots campaign.
If you have a child with a life-threatening disease who can benefit from a wish coming true, you can refer them to the Make-A-Wish Foundation.
If you're familiar with this program, you already know a beneficiary child can get so much more than free toys.
26. United Way
Your local United Way Christmas Bureau coordinates with other non-profits and charities to give out free toys, clothes, books, and other donated gifts to children.
Catholic Charities is a network of charities all over the country aiming to help the less fortunate.
To request free toys and other gifts for children, contact your local Catholic Charities agency.
28. The Society of St. Vincent de Paul
The Society of St. Vincent de Paul is a worldwide organization of lay Catholics founded in 1833.
They have been serving the poor, the suffering, and the deprived ever since.
Among their numerous programs, the society heads Christmas programs for the needy. Find your local Society of St. Vincent de Paul office to sign up as beneficiaries.
29. Salvation Army
The Salvation Army's Angel Tree Program provides free toys, gifts, clothing, food, and more at Christmas to children who otherwise would not be receiving very much during the holidays.
Contact your local Salvation Army to ask for assistance.
30. Prison Fellowship Angel Tree™
Prison Fellowship Angel Tree provides camping, sports camps, and Christmas programs to children and families of prisoners with the support of local churches.
If your local church isn't registered yet, encourage them to sign up so they can receive and distribute donations from this program.
31. Lions Club
Lions Club is a service organization whose volunteers often donate their time and money to create Christmas for children and seniors.
Ask your local Lions Club about their holiday programs to get free toys and gifts for children.
Family Giving Tree works with more than 200 agencies in the Bay Area to gather and fulfill wishes of children, as well as seniors and homeless adults.
Find a local drive by looking up their participating agencies and schools.
Wouldn't it be nice if one can write a letter to Santa and actually get a free toy from it?
Well, USPS Operation Santa aims to do just that.
To get started, write a letter to Santa with a wish list that is as detailed as possible. For instance, include names of specific toys, book titles, favorite colors, favorite characters, and anything else that will help the letter adopter buy just the right gifts.
Mail the letter by the first week of December so that there's plenty of time for the letter to be reviewed and adopted.
The letters are scanned and published so that generous people can adopt the letters and get just the right gifts to fulfill the letter writers' wishes. The gifts are then shipped on behalf of the North Pole, and the magic of Christmas is shared by all.
34. Life Care Center
If you're a struggling mom, mom-to-be, single dad/mom, or any other parent with challenging situations, check if you have a local life care center near you. These places help out by providing resources to parents and yes, free toys too!
But to be able to claim free stuff for kids, you need complete parenting courses (or other quick workshops available at the center) to earn coupons. The coupons could then be used to claim anything at the life care store.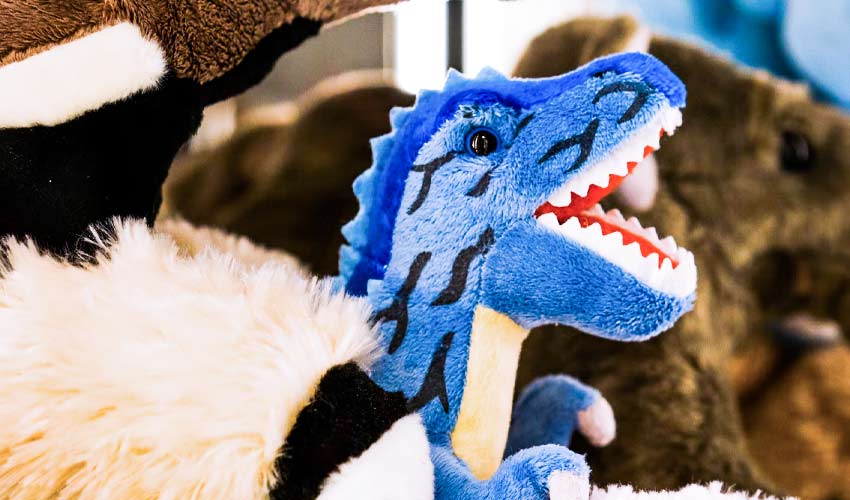 Join Online Contests and Giveaways
This isn't a guaranteed way to get free toys, but it's legit. If you're lucky, you can win a content that requires photo submissions, essay contests, or even a random lottery without going outside your house.
Where should you find these contests?  
Parenting blogs – Brands often connect with mom-and-pop bloggers, so subscribe to as many as you can find. Check if they have a history of giving away stuff. Those who hosted a Christmas giveaway last year usually do it again.
Toy blogs – Many toy-focused blogs host annual contests. A good example of this is The Influencer Initiative's "Be a Toy Star" contest. No purchase is usually required for contests like these, but there will be a deadline, so make sure you're subscribed to as many toy-blog newsletters as you can find.
Twitter –  Follow hashtags to discover where giveaways and contests are. This may be a long shot, but it's worth a try.
Other Ways You Can Get Free Toys
You can also take a chance at traditional sources, such as garage sales in your neighborhood or your own church. You'll never know when people want to dispose of old toys, so always be on the lookout.
Have you considered toy swapping? This activity involves exchanging toys from your household with another parent/kid. The toys you receive could look "new" to your kids, even if they're actually pre-loved toys.
Also check out how you could get a free bike or other 30+ free stuff for kids. If you prefer to gift an experience instead, this post about 25+ places where you can find free classes for kids could be just what you're looking for.