Finding free prints online can be a bit of a challenge.
Don't Miss These Freebies...
Daily Goodie Box - Grab a GIANT box of free samples from some of the world's most popular brands.
Try Products - What's better than one giant box of free stuff? TWO giant boxes of free stuff. Join Try Products to get even more free samples shipped right to you.
Survey Junkie - Test new products, keep them, and get paid for your feedback. Sign up for free to get started.
Most of the time, the deals being advertised aren't even deals at all.
That's why, I've researched and found 5 places that truly offer ways to get free prints of your photos sent directly to you. Below that are 6 super affordable options worth checking out as well.
Let's get to it!
5 Places That Offer Free Prints Online
Snapfish has an incredible option to download their app and claim 100 free standard 4×6 prints every month for one year. You do need to pay shipping though and that starts at $1.99.
They don't offer any kind of in-store pickup so there is unfortunately no way around the shipping fees. But hey, free prints!
Be sure to keep an eye on their list of promo codes and coupons here. promo codes:
Some past examples of killer deals have been:
Get 100 4×6 Prints for only $1
Get 60% off on all prints
Save 65% on 5×7 Standard Cardstock Cards
Just like with Snapfish, you just need to download the FreePrints App and order your free prints from your phone. With FreePrints, you can enjoy as much as 1,000 free prints in a year or up to 85 free 4×6 prints every month.
And to make sure that you won't use the photo for commercial purposes, you can only print one copy for each photo. What's the catch? Well, you just need to pay the shipping and handling cost which starts at $1.99, but never more than $9.99, no matter how many prints you order.
Sam's Club doesn't require you to download an app before you can get your free prints from them, but you have to create a new Sam's Club Photo account. Once you are registered, your coupon for 50 free 4×6 prints will be sent to the email address that you signed up with. And what's even better is that they also offer free ground shipping on all orders with no minimum spend.
Check out their current deals here.
By creating an account from their website, you can get 101 free prints, 5 free magnets, 1 free set of address labels, and 1 free art print. You will also have free and unlimited secure photo storage, and you can be sure that they will never delete your photos.
However, if you want to enjoy unlimited free 4×4 and 4×6 prints from them, you have to download their mobile app. They also offer exclusive deals and coupons on their photo app.
You can also follow their ongoing deals here.
To get your free prints, simply download the Free Fotos App and choose the photos that you want to print from your device or Facebook or Instagram. Your free prints are printed on Fuji professional photo paper and will be delivered to your doorstep in just a few days via Royal Mail First Class.
For each order, you can only print up to 15 free 6×4 prints, but you have unlimited orders every month. What's the catch? You just have to pay the £1.99 shipping every time you place an order from the app.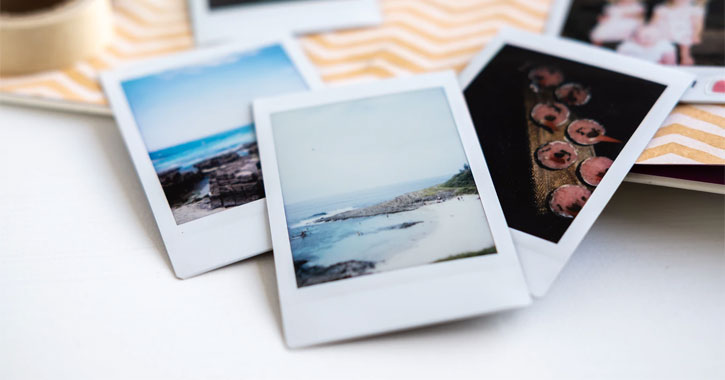 6 Most Affordable Sites for Printing Digital Photos Online
If you are a Prime member, you might want to check out Amazon Prints next time that you want to place a photo order online. Your membership also makes you eligible for free shipping.
Non-Prime members need to spend at least $15 to claim free delivery, or else it starts at $4 per order. Amazon Prints offer a total of eight print sizes from 4×5.3 to 20×30, and prices start at $0.12.
Formerly AdoramaPix, Printique is ranked second highest by Consumer Reports for print quality, just falling one point behind Walgreens.
You can get high-quality photo prints from them starting at $0.31, and shipping is usually $6.95 for most of their 36 available print sizes.
Claim your free box of goodies now!
It's a giant box of free samples and it comes right to your door at no cost.
Click here and get yours.
Target Photo offers photo prints in Glossy, Matte, Lustre, Metallic, or Deep Matte finishes with excellent quality. Prices start at $0.25, and you have the option to pick up the prints at a Target Photo Center near you.
Check out their other deals here.
If you have a Walgreens nearby, you might want to grab their offer of Same Day Pickup that is available in almost print sizes.
Their photo prints start at $0.23, and shipping starts at $0.39. Aside from prints, you can also order photo books, posters, gifts, decors, and more from their website. And they never run out of amazing deals, as well.
Of all the sites on the list, it's not a surprise that Walmart offers the cheapest photo print of them all at a starting price of $0.09. While there are slight differences with the quality, they are not that noticeable unless your eyes are trained for professional photography.
Check out their current deals here.
Their 4×6 photo prints start at $0.24 each but with their occasional deals, you can get it for as low as $0.08. As of writing, you can get a 60% discount on all print products. Their regular ground shipping rate starts at $1.99 for 1-14 prints.
Check out their current promo codes and special offers here.
Get Excited for Free Prints
The sites above will definitely get some free prints shipped out quick. The downside is, of course, shipping fees. But it is impossible to find a company that will print and ship photos at absolutely no cost. Believe me, I've looked.
The resources above provide some really cost effective ways of getting photos printed.
While you're here, check out a few of my other top posts including how to get free stickers, free posters, and free eCards online.