Anyone who wanted to trace their ancestry or family roots are lucky to be in a time that hundreds of legitimate and totally free genealogy websites exist. While this number of resources is good, let's clean out the clutter and stick to the most useful and most legit of them all, shall we?
Don't Miss These Freebies...
Daily Goodie Box - Grab a GIANT box of free samples from some of the world's most popular brands.
Try Products - What's better than one giant box of free stuff? TWO giant boxes of free stuff. Join Try Products to get even more free samples shipped right to you.
Survey Junkie - Test new products, keep them, and get paid for your feedback. Sign up for free to get started.
So if you're digging deep into the history of your families and tracing your lineages, bookmark this page for all the sites you'd need without spending a cent.
Top 12 Free Genealogy Websites
FamilySearch : Create a free account and use the Advanced Search tool by surname, place, record type, and so on. Here you'll find millions of records (mostly from the US) and over 2,200 online collections of genealogy data. This site also has a very comprehensive Wiki, which is useful if this is your first try at finding your family roots.
Access Genealogy :  This website organized a database of military records, small-town newspapers, Native American, Census records, and other records by county and by state throughout the US.
HeritageQuest Online : If you have a library card from participating institutions, you can access HertiageQuest for free. It is powered by Ancestry.com, which is why you'd be able to search through thousands of US census, military, and immigration records.
Ancestry.com : With over 11 billion old records that include 100+ million family trees and 15 million DNA profiles, this website is a goldmine for anyone searching for their roots.
Olive Tree Genealogy: Launched in 1996, this website holds records of American Indians, Palatines, and other heritage groups. While it isn't as big as Ancestry.com, it is definitely useful for those looking for records of almshouses, orphans, and passengers.
USGenWeb : This volunteer-driven website has been around since 1996. It doesn't look as fancy as other newer genealogy sites, but this site has comprehensive records for every county across every state in the US. And since each location is administered by a particular volunteer (or some sponsored by a local genealogy group), the records are abundant.
Rootsweb : This is one of the oldest genealogical sites on the internet with thousands of mailing lists, Family Trees, ancestry queries, and more.
ResearchGuide.net's Immigration Records : If your ancestors were immigrants and came through ports from around the country, this website is pretty handy since it has records from about 1820 to the early 1950s.
JewishGen : This website has millions of Jewish records you can search by surname, ancestral town, etc. Payment is required for some of the databases, such as the Holocaust Collection with over 2.75 million lists of Holocaust victims and survivors.
Afrigeneas.com : For those researching their African American genealogy, this site features plenty of data (including slave data during the period of 1619 to 1869) and other documents (wills, inventories, slave manifests, Bible records, and so on).
Archives.com: If you're willing to enter your credit card details for the free trial, this site is definitely worth the hassle. It has more than 11.6 billion photos, newspapers, and vital records to get information about your ancestors. Just cancel when you're done so the $10/month subscription fee won't keep piling up.
Fold3.com : Do you know that your ancestors had a military background, but want to learn more about them? This website lets you find military records by name, place of duty, dates, by war, and so on. You can keep a free membership forever, but premium plans get access to more collections.
12 Free Genealogy Records Resources to Bookmark
If the free genealogy websites above aren't enough to find what you're looking for, you can use the following resources for your research:
Census Records : Census (official count of a population for any given time or location) let you access federal censuses and indexes, state and territorial censuses, tax lists, voter lists, military pensioner
lists, and international records. Check the  U.S. Census Bureau , Census Online, and  National Archives and Records Administration  (NARA) for any kind of census documents.
US Libraries : You can check out libraries for city directories, histories of US counties, and other printed/recorded materials that can help your research. Don't miss the Library of Congress (it has the largest collections of records in the country) and The  New York Public Library (NYPL)  with its massive genealogical collections from all 50 states, largest collection of city directories, and divisions that can be the key for your research such as Manuscripts and Archives, the Dorot Jewish Division, or the Schomburg Center for Research in Black Culture, among others.
Freedman's Bureau : Managed by the United States Department of War, the Freedman's Bureau helped poor whites and slaves who were set free post-Civil War with fuel, clothing, temporary shelter, food and provisions. You can go through the agency's well-documented records of people it has helped in the past.
GenDisasters.com: If your ancestors died in a flood, fire, plane crash, train wreck, shipwreck, or other kinds of disasters, there's a good chance their names are listed on this site. The records (usually transcribed newspaper features about the incidents) are searchable by state or province, type of disaster, or year.
Old Newspaper Archives : This could take a lot of time, but it's definitely worth checking out:

Chronicling America – The Library of Congress project that digitized over 12 million pages of US newspapers from 1789 to 1924.
Elephind – Just enter the name of your ancestors and Elephind will search from over 175 million pieces of documents across 4,345+ newspaper titles from around the world. You can also filter your search based on year, country, and sources.

Obituaries and Grave Site Directory : When it comes to looking for certain people's obituaries, you only need Legacy.com to sort through 1,500 newspapers and 3,500 funeral homes from the United States, UK, Canada, Australia, New Zealand, and Europe. However, if you're looking for a particular grave, BillionGraves and Find A Grave have millions of entries (many of which have photos of the gravesites and GPS location if you're planning to visit in person).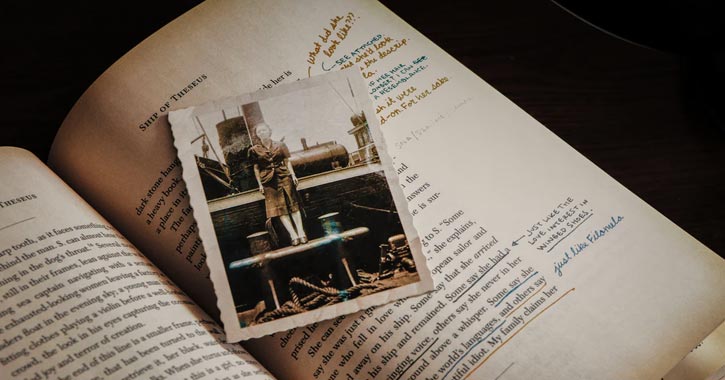 6 Free Tools for Your Ancestry Discovery
Wrap Up
The free ancestry sites I posted above are mostly for US-based search. If your hunt is beyond the USA, check out the Library and Archives Canada (Canada), GeneaNet (France), Federation of Eastern European Family History Societies (Europe), Digitalarkivet (Norway), Danish Demographic Database (Denmark), Irish Genealogy  (Ireland), FreeUKGenealogy  (UK), or WorldGenWeb (International), among others.
For other printed materials that you can get totally free, check the following links: free magazines, free photo prints via Walgreens, free posters, and free books.