If you're looking for a mid-week pick-me-upper to get you through Friday, this list of the best Wednesday food deals from your favorite restaurants should do the trick.
Don't Miss These Freebies...
Daily Goodie Box - Grab a GIANT box of free samples from some of the world's most popular brands.
Try Products - What's better than one giant box of free stuff? TWO giant boxes of free stuff. Join Try Products to get even more free samples shipped right to you.
Survey Junkie - Test new products, keep them, and get paid for your feedback. Sign up for free to get started.
25+ Wednesday Food Deals You Should Try
Get a free coffee (iced or hot) every Wednesday at Dunkin'!
This is limited to one free medium coffee per person per Wednesday. Note also that the freebie is only valid to rewards members, so make sure to sign up as a DD Perks member.
If you have kids 12 years old and under, you can feed one kid his/her meal for $1 every Wednesday, as long as you purchase at least one adult entrée.
Black Angus Steakhouse is serious about getting you through hump day. They offer a couple of Wednesday deals such as:
Free slice of Mud Pie with a Prime Rib entree purchase,
1/2 off a bottle of wine
Get a Whopper or Impossible Whopper for just $3 every Wednesday at participating locations.
Turkey Breast sub is Subway's "sub of the day" every Wednesday. If you're a fan of this sub and you decide to eat this for lunch or dinner, you can get it for only $3.50.
Get a filling sub every day for $7.99 (in most locations, prices could vary).  On Wednesdays, the "sub special" is New York Steamer.
This Mexican restaurant makes its best-selling Enchilada Plate at half the price at select locations every Wednesday. You can choose from 2 Hand-Rolled Cheese, Chicken, or Beef Enchiladas served of course with rice & beans.
Get a free waffle every Wednesday with a minimum $6 entree purchase at Huddle House.
If you're a fan of lobsters, take advantage of Steak and Lobster Wednesday, which includes a wild-caught lobster tail, 7 oz sirloin steak, and two sides. All of these are only $24.99 and are available only for dine-in guests.
(M)eatball Happy Hour happens every 3 pm to 5 pm (Tuesdays, Wednesdays, and Thursdays). During this time, participating IKEA restaurants slash off $2 from (m)eatball plates.
If you're dining in on a Wednesday with kids, you can get two kid's entrees free with the purchase of an adult entrée.
Every Wednesday throughout the end of 2022, kids eat here free with the purchase of a Smashburger adult entree, side, and drink.
Wing Zone has deals available throughout the week, mostly from Mondays through Thursdays in select locations.
On Wednesdays, you can enjoy a basket of boneless wings with fries for just $8.
Dine in, pick up food, or have lunch or dinner delivered from Shari's on Wednesdays and get a free slice of pie.
This deal is valid with the purchase of any adult entree or Family Meal. You can even get it with your online order by using the promo code "FREEPIE." Redeem just one slice of pie per order.
Famous Dave's has Famous Deals for every day of the week.
On Wednesdays, for example, you can get a $5 Smokin' Sandwich (with your choice of Georgia Chopped Pork, BBQ Pulled Chicken or Texas Beef Brisket). This deal is valid with a drink purchase.
The drink special is also just $4 for a glass of Domestic Short Draft.
Both Wednesday deals are available for dine-in and to-go.
Claim your free box of goodies now!
It's a giant box of free samples and it comes right to your door at no cost.
Click here and get yours.
Visit the Cheesecake Factory throughout the weekday (Wednesdays included) from around 4 pm to 6 pm to enjoy special deals on appetizers, burgers, draft beers, and wines.
The Torchy's Tacos weekday Happy Hour special runs from 3 to 6 pm from Mondays through Fridays.  During these awesome hours, you get $2 off all margaritas and Signature Sips, as well as $1.50 off all house drafts and bottles of beer.
Enjoy Outback Steakhouse's Walkabout Wednesday, which gets you a 6 oz. Sirloin Steak, fries, and a 16 oz. Draft Beer for $13.99. If you're not in the mood for steak or beer, you can swap it out for chicken and soda respectively.
Drinks included in the Walkabout Wednesday deal might vary between locations. Check with your local Outback restaurant for details.
On Wednesdays and Saturdays, Luby's lets kids eat free with the purchase of an adult meal deal.
The free kiddie meal includes an entree, two sides, jello, and a drink. It's valid for a kid 12 years and under for every adult meal.
Wednesdays are student and teacher nights for select Genghis Grill locations.
Just show your school ID or badge to qualify for a $2 off your meal when you dine in.
Fans of wings will go crazy with this store's "All You Can Eat Wings" for only $14.99. Valid from 8 pm until closing on Mondays through Fridays, dine-in only at participating locations.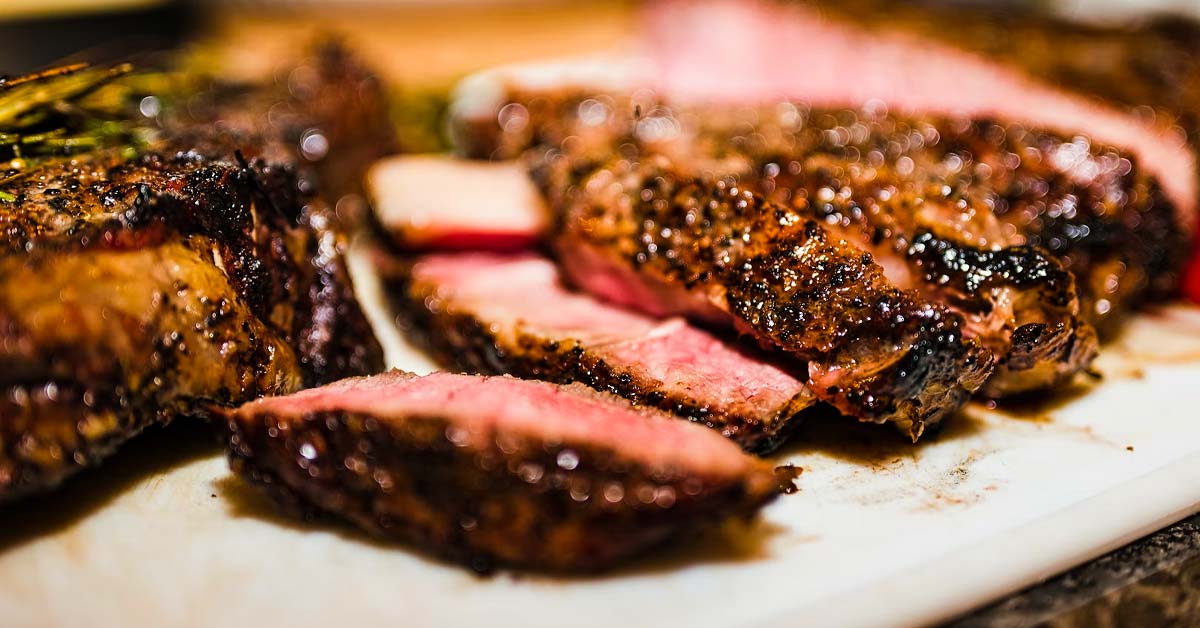 Ruth's Chris Steak House gives customers more freedom to pick their promo.
From Mondays through Thursdays, you can get a glass of their Prisoner Red Blend Wine with your dinner starting for just $36. Here are other prices depending on the entree you decide to eat:
Ruth's Prime Cheeseburger – $36
6 oz Filet with Truffle Crust – $48
Steak Sandwich with Bernaise Sauce – $40
If you dine in, order to-go, or have orders delivered at home on a Wednesday, Red Robin gives you 50% off Kids Meals for every order of an adult entree. You can claim up to 4 Kids Meals at this discounted price.
Wednesdays is Fajita Day at On the Border.
For most locations, this promo gets you a lunch-sized chicken fajitas meal with Mexican rice and your choice of beans for $9.99. The price may vary between branches, so better go to the website, find the nearest location near you and check if this deal is posted on the specials page. You can also just call your local On The Border location.
If you order a Regular Wicked sandwich on a Wednesday, you can get it for $5 or $6 thanks to the Wicked Wednesday promo and enjoy the scrumptious combo of bacon, pepperoni, ham, turkey, and roast beef all in one sandwich then topped with your choice of three kinds of cheese.
Beat the busy week with a free slice of pie if you purchase an adult entree at the Village Inn anytime from 10 AM to 10 PM every Wednesday.
Other Wednesday Food Deals
There are other Wednesday Food Deals that are actually part of a restaurant's "daily deals" and happy hours. These include:
If you loved these Wednesday food deals, don't miss these 37+ places that give away free food in exchange for app or newsletter sign-up and restaurants that offer free delivery.
Enjoy!