What if I told you that you could receive free pizza every month for doing simple tasks daily… would you do it?
Don't Miss These Freebies...
Daily Goodie Box - Grab a GIANT box of free samples from some of the world's most popular brands.
Try Products - What's better than one giant box of free stuff? TWO giant boxes of free stuff. Join Try Products to get even more free samples shipped right to you.
Survey Junkie - Test new products, keep them, and get paid for your feedback. Sign up for free to get started.
In the United States alone, people spend about $10 billion on pizza every year. If you contributed to this number, I'm sure it wouldn't hurt if you can save money on a couple of pizza orders a month, right?
There are 7 tried-and-tested, legit ways of getting free pizza from national pizza chains like Domino's, Little Ceasar's, Pizza Hut, and California Pizza Kitchen to your local mom-and-pop pizza shop.
All you have to do is remember a few dates, join a couple of programs, and participate in them. You'll consistently be able to enjoy free pizza several times a year.
7 Ways to Get Free Pizza
The following methods require no monkey business. Just follow the steps to get your free slice (and if you're lucky… an entire box).
1. Find Deals during National Free Pizza Day
World Pizza Day (or National Pizza Day in the U.S. and U.K.) is celebrated every year, on February 9th. It began in 2000 and has continued to this day.
Pizza chains and smaller pizza shops celebrate with free pizzas, discounts, and even a chance to win a year's supply.
If you're an active member of rewards programs of pizza chains like Domino's or Pizza Hut, there's a big chance you can get a free slice. But you do need to get out and visit the closest branch.
Other deals you might find on pizza day include:
Buy one, take one
50% of your second pizza
Free delivery (sometimes they work with delivery apps like DoorDash when offering this promo)
Receive extra rewards points when you order on Pizza Day
Get a free drink or dessert if you buy a whole-sized pizza
Free pizza upgrades
Get a free slice or other freebies if you sign up for their Rewards program on this day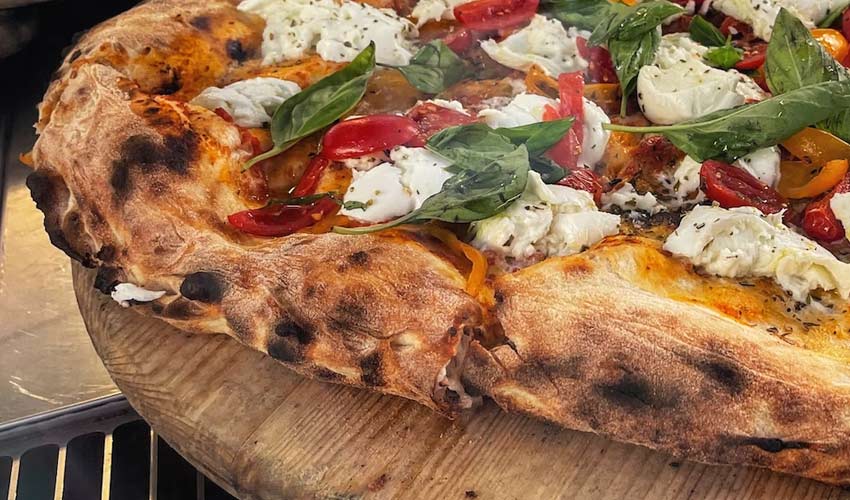 2. In-House Free Pizza Rewards Programs
Speaking of Rewards programs, one of the best things about foodie rewards is that they're always worth it. Most pizza chains have them. For example:
Almost all holidays are covered with rewards programs. If it's Mother's Day, Father's Day, or Veteran's Day, make sure to check your go-to pizza place if you're eligible for a freebie.
In most cases, free pizzas are given away when an order is made on the member's birthday (Some even just send you a birthday freebie without purchase). You just have to check the terms on how to redeem it, since each restaurant has its own rules.
3. Sign-up for Newsletters
If you don't want to join any loyalty programs and rewards, you can still be notified of promotions and freebies by signing up for newsletters.
Mellow Mushroom, for example, gives away free pizza, birthday treats, special deals, and other fun surprises to anyone who signs up for their e-newsletter.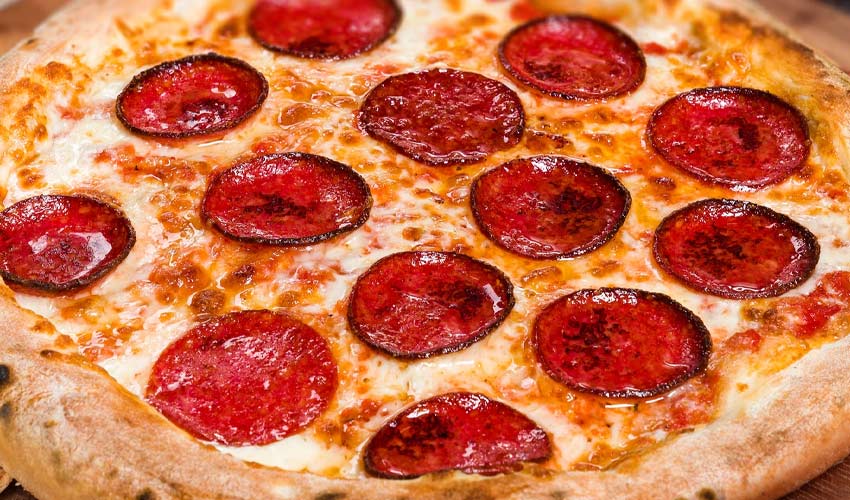 4. Win Free Food by Joining Giveaways Online
Aside from joining the respective loyalty programs of these pizza chains, make sure to follow your favorite ones on social media (Twitter, Facebook, Instagram, and even TikTok!).
Many giveaways are hosted on social media, so don't be left behind when they do give pizzas (and other goodies) away.
Following them won't guarantee you'll receive anything, but what have you got to lose by joining these contests?
Most of the time, you only need to like/heart/retweet/share or tag people you know to the post, and you've gotten yourself an entry to the draw.
Sometimes, when the prize is significant (such as 10 boxes of pizza, an afternoon worth of eat-all-you-can pizza from a food truck or pizza catering), complicated entries might be needed. This could be a personal story, photos, videos, and other content. The winning content is often used to promote the pizza place.
5. Get Free Pizza Gift Cards
There are websites designed exclusively for members to "earn" a wide range of gift cards simply by performing simple online tasks.
Claim your free box of goodies now!
It's a giant box of free samples and it comes right to your door at no cost.
Click here and get yours.
The following sites are different, but the concept is the same.
Just sign up
Do the tasks available for your demography,
Earn enough points that can be redeemed for a gift card. In this case, your goal is a gift card from any of the famous pizza chains.
Swagbucks rewards sites where members play games, shop for cashback, read third-party emails, search online via its portal, watch sponsored videos, take surveys, and perform other tasks in exchange for points.
These points can be redeemed with cash via PayPal or various gift cards, such as Domino's Pizza gift cards.
Swagbucks has Domino's gift cards available in several denominations, from $5 to $50, so you can choose how much you want depending on the points you've earned.
Prize Rebel is similar to Swagbucks.
You just have to participate in a market research survey, watch online videos, sign up for PrizeRebel partner offers, and perform other tasks to earn points.
Once you've had enough points, you can redeem them for a $15 Pizza Hut eGift card.
6. Hunt for Pizza Promo Codes
Promo codes for free pizza don't have to be exclusively found at pizzerias.  Sometimes, you can find them in unexpected places.
When 7-11 launched its 7NOW delivery app, it gave away a free pizza to anyone who downloaded the app and had food delivered at home. At the time of the promotion, first-time 7NOW customers only needed to enter the promo code SCORE50 to enjoy a free pizza.
Check out code sites like Groupon or RetailMeNot, which collect updated coupons for customers to use at no cost.
7. Be involved with your company or local community
The best thing about pizza is that it's loved by many. In fact, several studies have shown that free pizza at work motivates employees.
When you get involved with the local community by joining organizations, actively volunteering or just meeting up with like-minded people, you'll soon find out that almost all of these events cater free pizza. After all, no one has to bother catering food – it's super easy to order pizza making it a go-to quick meal.
If your company does a Friday night get-together and you've been purposefully avoiding them, maybe try to mingle on one Friday. You'd be pleasantly surprised that pizza is one of the free meals served. If you're lucky, there's free beer too!
BONUS: Other Ways to Get Free Pizza
Some pizza places have their own programs when it comes to giving back to loyal customers. For example:
Little Caesars has a Pizza Party Proof program, wherein anyone who has collected 200 pizzas can earn a pizza party for up to 30 people.
It's an awesome loyalty program for schools, daycare centers, and youth groups. To redeem, you don't need to keep the entire box. Just collect the tab on the corner of a Little Caesars pizza box.
Free Pizza as a wedding gift?
Don't like traditional appliance or home stuff wedding gifts? Want to eat your comfort food at the end of your memorable but tiring wedding day?
Check out Domino's Wedding Registry. It's a cool concept.
Domino's Two For Tuesday
Domino's Pizza has some of the best promos in the pizza world. Their long-running Two for Tuesday promo, for example, has been around for years.
When you buy any Medium or Large Domino's pizza on a Tuesday, you can get another of the same size completely free.
Here are other ways to get free food aside from pizza, and if you're only looking for free food delivery, here are restaurants and other stops to check out.